Number one: the car award no-one wants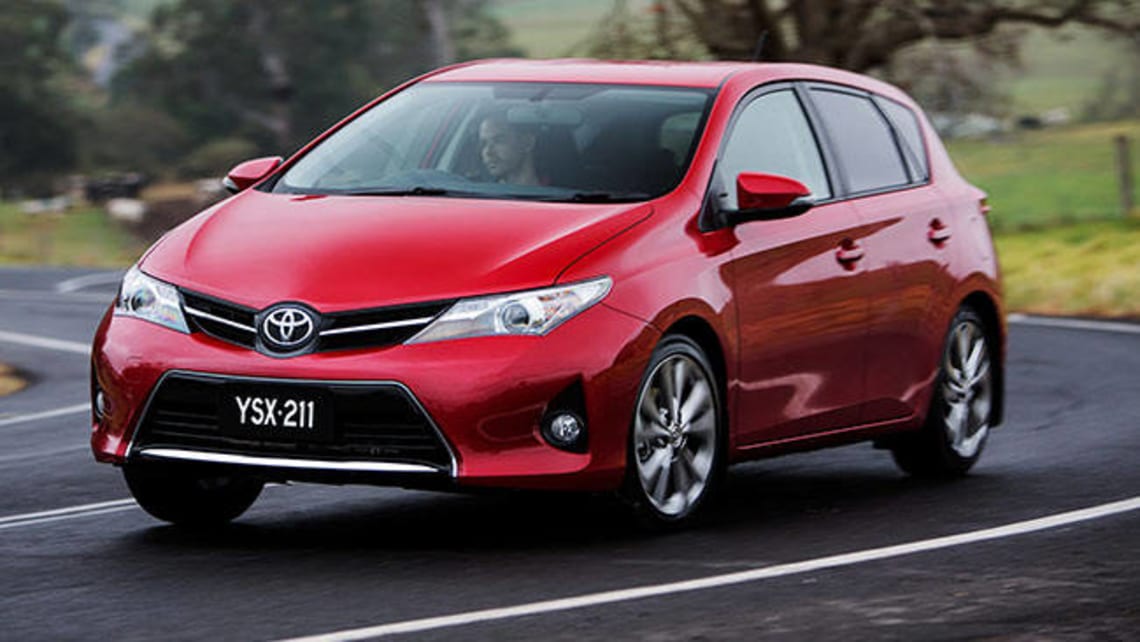 The Corolla was finally crowned Australia's favourite car in 2013 after 46 years in the market -- but you won't hear about it from Toyota. The car giant, which has been the overall market leader for 11 years in a row and 17 years since 1991 but never had the top-selling vehicle, is going to follow Mazda's lead by not advertising the Corolla's sales success.
"There are no plans at this stage," said Toyota Australia executive director of sales and marketing, Tony Cramb, when asked if the company would advertise the Corolla's historic win.

Mazda also gave us the silent treatment when its Mazda3 small car took top sales honours in 2011 and 2012. It is suspected Mazda didn't want to boast that it ended the iconic Holden Commodore's record 15-year winning streak.

But it turns out both Toyota and Mazda are wary of their success. Insiders from both companies admit popularity can work against them if they cars are seen as being everywhere. "People want to be seen to be driving something different, not be part of the pack," said one insider.

Mazda was also keen to distance itself from the Corolla, which has a reputation for blandness because older models were better known for their reliability than their current styling pizazz.
However, it may come as a shock to many Mazda buyers but more Mazda3 small cars were sold in Australia in the past three years than the Corolla. Figures from the car makers show that only 40 per cent of Corollas are bought by private buyers, compared to more than 80 per cent of Mazda3s.

Toyota is only the fourth brand in 60 years to win the Australian new-car sales race; the others being Mazda, Holden and Ford. It was the third year in a row Japanese cars have led the Australian car market; locally-made models have been the top sellers since WWI, say automotive historians.

The Corolla is the world's biggest selling car, with more than 40 million on the road worldwide, including more than 1.25 million delivered in Australia since 1967.

The Corolla was built in Australia from 1968 to 1999, becoming the first Toyota ever assembled outside Japan, but production ended because it became too costly to build small cars locally. The model is now made in 15 factories in 14 countries including Japan, Canada, South America, Turkey, Pakistan, Venezuela, Thailand, Vietnam, Brazil, Taiwan, India, and two factories in China.

The Corolla won the 2013 new-car sales race after swapping the monthly sales lead three times with reigning champion the Mazda3 – the Mazda led the first three months of the year before the Corolla landed its first win for 2013 in April, and then led the year-to-date tally for the first time in June. In the end, the Corolla was the top selling car for eight months of the year, including the last four in a row.

Incredibly, it was only the Corolla's fifth-best result (record was 47,792 set in 2007), another sign of the fragmenting market that is killing local car manufacturing. The Corolla earned top-seller status despite selling less than half the Holden Commodore's annual peak.

Korean car maker Hyundai ranked fourth overall but was the second-biggest seller of passenger cars in Australia in 2013. Mercedes-Benz won the luxury car sales category, outselling BMW and Audi. The Mercedes-Benz C-Class sedan was the third best-selling medium-size sedan behind the Toyota Camry and Mazda6.

This reporter is on Twitter: @JoshuaDowling

Top 10 cars 2013
Toyota Corolla 43,498 up 12.1 per cent
Mazda3 42,082 down 4.6 per cent
Toyota HiLux 39,931 down 1.7 per cent
Hyundai i30 30,582 up 7.9 per cent
Holden Commodore 27,766 down 9.1 per cent
Toyota Camry 24,860 down 8.7 per cent
Mitsubishi Triton 24,512 up 32.4 per cent
Holden Cruze 24,421 down 16.3 per cent
Nissan Navara 24,108 down 7.4 per cent
Ford Ranger 21,752 down 7.2 per cent

Top 10 brands 2013
Toyota 214,630 down 1.6 per cent
Holden 112,059 down 2.3 per cent
Mazda 103,144 down 0.7 per cent
Hyundai 97,006 up 6.0 per cent
Ford 87,236 down 3.5 per cent
Nissan 76,733 down 3.8 per cent
Mitsubishi 71,528 up 21.5 per cent
Volkswagen 54,892 stable 0.0 per cent
Subaru 40,200 stable 0.0 per cent
Honda 39,258 up 9.6 per cent

Falcon and Commodore hit new all-time lows in 2013
Ford Falcon: 10,610 (compared to a peak of 81,000 in 1995)
Holden Commodore: 27,766 (compared to a peak of 94,500 in 1998)

A decade of record sales
2004: 955,229
2005: 988,269
2006: 962,666
2007: 1,049,982
2008: 1,012,164
2009: 937,328
2010: 1,035,574
2011: 1,008,437
2012: 1,112,032
2013: 1,136,227

Locally made cars: then and now
1999: 223,083 (including 184,000 Commodores and Falcons)
2013: 118,510 (down 15 per cent on 2012, and the lowest since 1958)