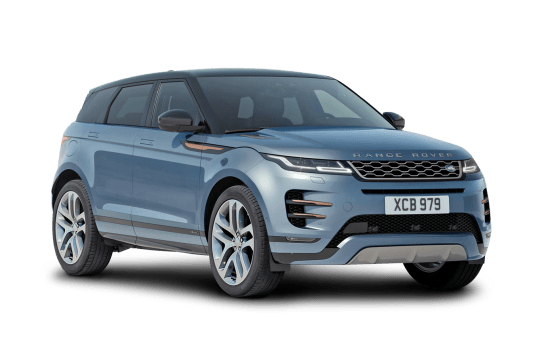 COMPARE
Range Rover Evoque
VS
BMW X2
Range Rover Evoque
Likes
A design icon once more
Impressive tech
Spacious and luxurious
Dislikes
Feels huge, heavy
Even more expensive
Over-complicated options
---
BMW X2
Likes
Great styling
Fun and agile to drive
Practicality not compromised too much
Dislikes
Tyre noise
Less practical than an X1
No AEB
Summary
Range Rover Evoque
The original Range Rover Evoque was a victory. It was the right car, in the right place, at the right time.
It was a small SUV dropped in an unprepared premium segment, it went on to become a design icon and subsequently Land Rover's fastest-selling SUV.
As the years rolled on though, competitors caught up, and Land Rover launched its stunning Velar in the segment above. The unthinkable had happened. The Evoque looked dated.
At long last, Land Rover has launched the second-generation version. Can it replicate even a fraction of the success of the first? We drove it at its Australian launch to find out if it has what it takes.
| | |
| --- | --- |
| Safety rating | |
| Engine Type | 2.0L turbo |
| Fuel Type | Premium Unleaded Petrol |
| Fuel Efficiency | 8.1L/100km |
| Seating | 5 seats |
---
BMW X2
Every other review of the new BMW X2 will start by telling you that last year SUVs outsold regular cars, not just within the German brand's own sales department, but for the whole Australian car market, and they'll go on and on.
But you're busy and we're not going to do that. You're here because you've seen one of those billboards or TV ads for the BMW X2, or one on the road. You want to know what it is and whether you need this small SUV in your life rather than an Audi Q2, Mercedes-Benz GLA or Volvo XC40.
You're in luck, we drove the sDrive20i, which is the most powerful X2, at its Australian launch and there's so much to tell you.
We'll answer such questions as: Is it as fast as it looks? Is it possible for a 191cm tall man to sit in the back without having surgery first? We'll even reveal which of the world's least attractive BMWs is its twin-under-the-skin.
| | |
| --- | --- |
| Safety rating | |
| Engine Type | 2.0L turbo |
| Fuel Type | Premium Unleaded Petrol |
| Fuel Efficiency | 6L/100km |
| Seating | 5 seats |
Verdict
Range Rover Evoque
7.8/10
The second-generation Range Rover Evoque is a lot of things. It's stunning to look at, better to drive, more practical, and more luxurious than ever before.
While it's also hugely expensive and has lost some of the charm that came with its once-small visage, it achieves something far more important for the Evoque name, and that's keeping it relevant in an increasingly congested luxury space.
Do you think the second-generation Evoque has reclaimed its 'design icon' throne? Share your thoughts in the comments below.
Also check out Andrew Chesterton's thoughts from the Evoque's international launch.
Note: CarsGuide attended this event as a guest of the manufacturer, with travel and meals provided.
---
BMW X2
7.1/10
That BMW can take one of it's least good looking and docile cars and create something which is not only gorgeous but engaging to drive is impressive. The X2 does lose some of the practicality of its twin-under-the-skin sibling, and if you have a small family, buying the X1 would be the sensible thing to do. But then again, not all practicality is lost in the X2. There's just enough room in the back for tall people like me and that boot capacity is still good for the class.
Would you pick an X2 over an Audi Q2? Tell us what you think in the comments below.
Design
Range Rover Evoque
9/10
Put simply – the Evoque has returned to put competitors back where they belong. It is truly stunning for an SUV. To my eyes, at least, it has dethroned the Volvo XC40 as the most attractive small SUV on the market.
Sure, it's more Victoria Beckham than Bear Grylls, but the Range Rover brand has crept beyond upmarket from its hose-out interior roots – and the Evoque owns it.
Land Rover has managed to morph the seamless, slick lines of the Velar onto the Evoque's petite and chunky frame. Design touches like LED headlights (now standard), contrast bodypanels and flush doorhandles add to this car's stunning visage as you get closer.
Still, it's undeniably an Evoque and has held onto design pillars like the 'high beltline' that rides from the headlamps to the tail-lights and descending roofline.
Inside, the Evoque has also continued to push upmarket with leather-trimmed surfaces from the base S up. It still has the signature chunky door inserts with recessed handles and window/mirror controls and has lovely seats no matter the grade with a premium-feel raised centre console stack.
It's also in the centre where the Evoque has gained the elegant 'Touch Pro Duo' set-up from its larger sibling the Velar, totally de-cluttering the space.
Smart design touches are abound with well-textured and hidden storage areas throughout.
It all looks incredible, but there are a few downsides worth noting. The Evoque now has the huge steering wheel from the rest of the Range Rover range, making the helm feel more cumbersome than it was in its predecessor, and the abundance of gloss surfaces results in a potentially glare-heavy and difficult to keep clean cabin.
Don't like the cars in the pictures? No problems, Land Rover offers no less than 17 different interior trim packages with five different textured highlights and numerous headlinings and wheel trims for pretty much any taste.
---
BMW X2
9/10
Oh, heck yes, there's a lot that's interesting about the X2's design. Actually, I reckon it's one of the most interesting BMWs in years.
For starters, the exterior has stayed pretty true to the adventurous look of X2 Concept we glimpsed for the first time back in 2016 at the Paris Motor Show.
There's that short-for-a-BMW beak; that grille which is unique for the brand in that it's wider at the base than at the top; there's that wedged profile and the short rear overhang; the dual exhaust tips and then there's BMW badge placed on the C-Pillar just like beautiful Bimmers of the past such as the 1973 3.0CS.
BMW could have easily created a mini version of an X4 or X6 models, but didn't, which in my books is a good thing because this X2 look gorgeous and better than the Mini Countryman, the Audi Q2 and Benz GLA in my eyes.
What makes the X2's design even more impressive is that under its metal skin this car is almost identical to one of the ugliest (well, I think so) BMWs ever made -  the X1. They share the same platform, even the same structure, but the only exterior parts the two have in common are the door handles and the shark fin antenna.
The X2's dimensions show it to be 79mm shorter in length end-to-end that the X1, but just 3mm wider at 1824mm and 70mm shorter in height. So it's smaller in size, but not by much.
Inside the similarities are obvious, actually the interior of the X2 is almost identical to the X1 – there's the 'carved out' centre console area and the large, flat dash which will be familiar to all BMW owners.
The sDrive20i has that premium cabin feel, and doesn't even hint of having been done on the cheap to bring the price down.
I reckon the X2 sDrive20i looks better with the M-Sport package, that super-sharp front splitter is the business, and also I'm not a fan of yellow stitching.
Practicality
Range Rover Evoque
8/10
The Evoque is on a heavily updated platform with its very bones having been altered to future-proof it for hybrid drivetrains.
This has resulted in a 20mm increase to its wheelbase, which is reflected directly into its now-gigantic cabin.
Aside from the invasively large steering wheel, the driver is greeted with an airy and spacious cabin with plenty of room for elbows across the thick centre console and chiseled out door cards.
Almost every surface greets you with a soft material, although the window line is quite high, making resting your arm there impractical.
There are storage spaces everywhere. Bottle holders in the doors, cupholders in the centre console, a massive top-box with a split opening and power sources within, a decently-sized glove box and a huge trench hidden underneath the second-screen.
The designers have had the foresight to put lovely textures on the base of storage surfaces to prevent items like phones, wallets and even pens from finding their way onto the floor.
Rear passengers are greeted with no shortage of legroom, dual rear air-vents, pockets on the back of the front seats and trenches in the doors.
Seat trim and comfort are easily as good as the front seats, and despite the declining roofline, headroom is plentiful for someone my size (I'm 182cm tall).
An odd annoyance I noted was the lack of handles above the doors. Almost every car has these. Not sure why this one doesn't.
Don't be deceived by the Evoque's squashed rear window. I found on my test drive its surprisingly easy to see out of it, and then, there's the boot.
The boot is truly gigantic, the Evoque's new platform has made it 20cm wider than it was before, but it's the volume that's staggering. At 591 litres with the rear seats up it easily pulls punches with SUVs a size up.
There's also an elastic belt and netted area for securing small objects. There are a few small catches to this voluminous space, and that's that the rear seats don't fold fully flat, making for a smaller total space and there's only a space-saver spare wheel on offer under the boot floor.
---
BMW X2
7/10
The X2 shares the same platform as the super practical X1. So, did the X2 gain good looks and lose practicality? After all, isn't it a law of nature that you can't be good looking and practical at the same time?
Well, the X2 is shorter in length than the X1 and its boot space is 23 litres smaller, too, with a capacity of 470 litres. The wheelbase of a car often determines cabin space and the X2's 2670mm is the same as the X1, but legroom behind my driving position in the X2 was less than the in the X1.
I'm 191cm tall and had about 20mm of air between my knees and the seat back in the X2 – you can add another 15mm for the X1.
Headroom in the X2 is also limited due to the sloping roofline, with my hair just skimming the ceiling. That coupe styling also affects visibility for rear passengers through the side windows which are high and small. The X1 has large, rear window with low sills – great for kids in the back.
Up front, the cockpit is roomy with good storage space including two cupholders, and a large tray under the folding centre armrest. There are two more cupholders for the rear seats and all doors have large pockets with bottles holders.
Price and features
Range Rover Evoque
8/10
Now this is a tough one, because to its credit, Land Rover has made many of the essential items standard. That having been said, as I'm writing this I'm looking at an options list that's 15 pages long.
There's also the fact that once you consider the three trim levels, six(!) engines and two body options you're left with a monumental 26 possible permutations of this car – and that's before you start delving into those options.
To break it down, the Evoque has three familiar grades. The S, SE and HSE. From there you pick an engine.
The entry-level S, starting at $62,670 (before on-road costs) can only be had with the base four engines (P200, P250 petrol, D150, D180 diesel) and comes standard with 18-inch alloy wheels, a 10-inch multimedia system with Apple CarPlay and Android Auto support as well as built-in sat nav, leather interior with 10-way electrically adjustable front seats, manually adjustable climate control, a six-speaker stereo, auto-dimming rear view mirror, a reversing camera as well as front and rear parking sensors.
Stepping up to the mid-spec SE from $68,610 gives you the choice of all six (P200, P250, P300 petrol, D150, D180, D240 diesel) engines.
It has all the equipment of the S but with the addition of the 'Touch Pro Duo' second multi-function touchscreen controlling all the vehicle functions, 'premium' LED headlights with auto-high beam control, 20-inch alloy wheels, 14-way electrically adjustable front seats and a digital dashboard.
The top-spec HSE costs from $90,230, and can be had with only the top two engines (the P300 petrol and D240 diesel). It includes everything from the SE, as well as a more sophisticated "active driveline" all-wheel drive system, capable of sending all of the engine's torque to any one wheel, powered tailgate, differently-styled 20-inch alloy wheels, upgraded 'Windsor extended leather'  interior trim, 'Atlas bezel' steering wheel (a metal liner), the 'ClearSight' interior rear view mirror, 10-speaker premium audio system, and keyless entry.
From there you pick whether you want the sporty R-Dynamic body-kit at a cost of $1680 on any grade and then start ticking boxes on the expansive options list.
Items notably excluded from the standard features list on any grade like an electronically adjustable steering column and DAB+ digital radio are present, but are pricey options. As are bespoke interior trims and 16-way electronically adjustable heated and cooled premium leather seats.
Almost any feature can be had on any grade as an option. If you really want you can have a base S with premium leather seats and huge wheels. There's something to be said for how customisable the range is, but with so many options it makes ordering a car overwhelming.
The now-expected active safety items are now standard from the S up, but an option any grade should have ticked is the 'Driver Assist Pack' (costing between $2840 on the S to $490 on the HSE) which includes the rest of the suite at a reasonable cost.
For a limited time, Land Rover is offering a 'First Edition' with either of the mid-spec engines, the D180 and P250 at $91,550 and $91,300 respectively.
They have the lion's share of options boxes ticked for you and essentially include items like the R-Dynamic and black contrast packs for free. Although at the top-end of the price scale, when you consider the inclusions, they aren't bad value.
It has to be said that although the Evoque range can be specified to any buyer's imagination, Land Rover has managed to make an already expensive small SUV even more expensive, placing it in another price league altogether when tallied up against the Audi Q2 (from $41,950), BMW X2 (from $46,900) and Mercedes-Benz GLA (from $44,700).
---
BMW X2
7/10
How much is a BMW X2? Well BMW has brought one version of the X2 to Australia, for now – it's the sDrive20i, a petrol powered, front-wheel drive, and it lists (RRP) for $55,900 (before on-road costs). Just to be clear, this isnt' a 'launch edition', but the first variant of the X2 to arrive in Australia.
Later in 2018 an sDrive18i will take its place at the entry-point of the range, and the xDrive20d diesel all-wheel drive will slip into the top spot in the X2 line-up, with price lists and specs to be announced closer to their launch.
The sDrive20i does sit high in the X2 range and that means it's not short on features. Coming standard is a 6.5-inch touchscreen with sat nav and a reversing camera, there's a 100W stereo with digital radio, Bluetooth connectivity, Alcantara and cloth upholstery, sports front seats, M-Sport steering wheel, air-conditioning, auto parking system, front and rear parking sensors, LED headlights, and a power tailgate.
If you want Apple CarPlay you'll have to pay $623 and Android Auto isn't even offered, which I reckon is outrageous. An 8.5-inch touch screen is available to option.
When you buy the sDrive20i it will come fitted with the 'M-Sport X' package as standard and that adds tough looking 'Frozen Grey' cladding to the front and rear bumpers, aas well as the door sills and wheelarches.
 
BMW has banked on not everybody being a fan of the grey bits and as a no-cost option you can have the X2 with the 'M-Sport' package. This adds an M-Sport aero kit with a more motorsport inspired front splitter and diffuser, and inserts in a hue BMW calls 'Dark Shadow'. Both packages come with 19-inch light alloy wheels in slightly different styles.
The interiors of both M-Sport X and M-Sport cars are identical save for the contrasting yellow stitching on the former's upholstery, whereas the latter has blue stitching and an aluminium interior trim.
An optional 'Innovations Package' ($2600) adds a more sophisticated sat nav system, head-up display and adaptive cruise control.
The 'Comfort Package' ($2700) brings a proximity key, plus heated and power-adjusted driver and front passenger seats.
The 'Style Plus Package' ($3300) and will see your X2 rolling on 20-inch wheels, with a panoramic sunroof and metallic paintwork.
Talking of paint colours, only 'Alpine White' is free. Well, it doesn't cost extra. If you want any other colour it will be a metallic one and it will cost you $1547. But that opens up 'Sunset Orange', 'Galvanic Gold', 'Misano Blue', 'Mediterranean Blue', 'Sparkling Storm', 'Mineral Grey' and 'Black Sapphire'.
At $55,900 the sDrive20i is pricey compared to its Audi Q2 rival – the 2.0TFSI Quattro sport is $48,500.
Other rivals to check out include the $46,500 Mini Countryman Cooper S which shares similar underpinnings to the X2, and the Mercedes-Benz GLA250 4Matic for $60,700.
Also keep in mind that an X1 with the same engine lists for $53,600 and it shares so much of the same DNA. How much? Prepare to have your mind blown in the section below.
Engine & trans
Range Rover Evoque
7/10
As previously mentioned, the Evoque has almost too many engine options. There are three petrols and three diesels, ranging from so-so to perhaps overpowered in the case of the P300.
All the engine options are 2.0-litre turbocharged units in different states of tune, and all are mated to a nine-speed torque converter transmission, with all-wheel drive.
Starting with the diesel the entry-level engine offered on most grades is the D150 which offers 110kW/380Nm, you can then step up to the mid-spec D180 which ups those figures to 132kW/430Nm and then to the top-spec D240 which offers 177kW/500Nm.
On the petrol side, things kick off with the P200 at 147kW/320Nm, then there's the P250 with 183kW/365Nm and, finally, the top-spec P300 which has a rather silly 221kW/400Nm.
The top two engine options also offer a mild hybrid 48V electrical system which is capable of cutting the engine under 17km/h and feeding power back into auxiliary systems, although it is not capable of running the car under its own power. The brand says the system allows for a six per cent reduction in fuel consumption.
To make things more complicated, a three-cylinder mild-hybrid and plug-in hybrid variants are expected to join the line-up some time in 2020.
---
BMW X2
7/10
The sDrive20i has a 2.0-litre turbo-petrol four-cylinder engine with 141kW of power and 280Nm of torque.
The 's' in sDrive means this is a front-wheel drive car. Same goes for the sDrive18i which has a 103kW/220Nm three-cylinder, turbo-petrol engine.
BMW has told us little about the other X2 variants but has given us the engine specifications. The xDrive20d is, you guessed it, all-wheel drive (awd) and has a 2.0-litre four cylinder turbo-diesel engine which is good for 140kW/400Nm. That's less horsepower but more torque than the 20i.
Both petrol variants use a seven-speed dual-clutch automatic transmission, while the diesel uses a traditional eight-speed automatic.
BMW says the 20i and 20d accelerate from 0-100km/h in 7.7 seconds, which isn't slow (but isn't super faster, either) while the 18i will get there, eventually, at 9.6sec.
The braked towing capacity for the sDrive18i, sDrive 20i and xDrive20d is 1700kg, 1800kg and 2000kg respectively.
There is no rear-wheel drive X2, although such a thing that would be great. And yes, no manual transmission.
The X2 weighs 1415kg in sDrive18i form, 1460kg for the sDrive20i and 1555kg for the xDrive20d.
Fuel consumption
Range Rover Evoque
8/10
The Evoque has reasonable official claimed/combined consumption figures across all its engine options. Diesel engines are more impressive consuming 5.1L/100km for the base D150, 6.8L/100km for the D180 and 6.3L/100km for the D240.
Petrols are not quite as good, with stated figures of 8.1L/100km for the P200 and P250 and 8.2L/100km for the P300.
Every new-generation Evoque has a 65-litre fuel tank.
---
BMW X2
7/10
BMW says the sDrive20i should use 6.0L/100km over a combination of open and urban roads, which is good mileage. Our test car's on-board computer told us it was averaging 7.2L/100km for fuel economy and that was on mainly country roads.
Official fuel consumption claims for the yet to be released sDrive18i and xDrive20d haven't been confirmed, but we'll let you know just how thirsty they are  as soon as we have the chance to drive them locally later in the year. 
Driving
Range Rover Evoque
8/10
This Evoque is better to drive in almost every way compared to its predecessor. It's smoother, more confident in corners, more composed on rough terrain, and some combination of the new engines and re-calibration of the nine-speed auto has made most of the turbo-lag issues reported on its predecessor a thing of the past.
Unlike many SUVs, the Evoque doesn't suffer from the feeling of impending understeer, and it's surprisingly capable when trudging along unsealed roads and even off-road tracks.
Although there's no mechanical control of a low-range gearbox, Land Rover's computer-controlled Terrain Response 2 system might surprise you as to how capable it really is, especially on the top two engine variants with their enhanced torque vectoring abilities.
Diesel engines in particular are surprisingly quiet, and while it could be argued that the P300 petrol engine is overpowered for something this size, it was genuinely difficult to get the wheels to lose traction on tarmac.
One criticism I would level at this new Evoque is that in its quest to become the most practical small luxury machine on four wheels, it's lost something along the way. It's so big and heavy now it feels as though you're just driving a cropped down Velar.
That's all very luxurious, but I'll miss the nimble, agile feeling that was a large part of what made the first Evoque so endearing.
---
BMW X2
8/10
The X2 and X1 share the same platform, structure and engines but feel entirely different to drive.
You can feel the difference from the moment you drop behind the X2's wheel. You sit so much lower in this car – 20mm lower than the X1. That driving position makes you feel part of the car rather than riding on top of it as you do in the X1.
The X2's ride height is also 10mm lower than the X1's and this lowers the car's centre of mass and improves handling. Ground clearance is 182mm.
BMW's engineers wanted to give the X2 more agility than the X1, and did this by adding about 10 minutes of negative camber to the front wheels for better cornering ability. The addition of a swaybar with pre-loaded bushes to control body roll earlier meant softer dampers could be used for a more comfortable ride but still good handling.
The X2's body is also 10 per cent stiffer than the X1's, and this extra rigidity improves its agility, too.
In the past four weeks I've road tested the BMW X1, X3, X4 and X5 and I can say the X2 is the most engaging drive of the lot (save for anything with an M badge).
It's not the most powerful or quickest, not by a long shot, but it feels far more like a sedan because of that lack of the heaving body roll (common on bigger SUVs) and that low driving position.
 
Steering feel is superb, the larger SUVs feel like cruise ships with steering wheels that need to be spun endlessly to navigate through a corner, but the X2's linear steering is sharp, consistent and turn-in is excellent.
Only the sDrive20i was available to drive at the launch and I can say the 2.0-litre engine is a good thing – good for overtaking, good for power up hills and good for country roads and darting through urban traffic.
We did all of this and the dual-clutch auto performed smoothly even in bumper-to-bumper traffic which can expose this type of transmission's jerky behaviour.
It's not all perfect – there was a plenty of road noise from the large, low-profile run flat-tyres filtering into the cabin and the ride on them is a bit 'gritty' and hard.
I'm secretly hoping BMW will give the X2 something a bit more potent later on – maybe the straight six from the M140i hatch. An X2 M – a proper performance X2, now I'd want to drive that.
Safety
Range Rover Evoque
8/10
Standard active safety from the base S up includes essential items like auto emergency braking (AEB), lane keep assist (LKAS), and traffic sign recognition.
Higher specs will grant you more, including blind-spot monitoring (BSM), rear cross traffic alert (RCTA), high-speed AEB with active cruise control and auto-parking.
Thankfully there's the 'Driver Assist Pack' which bundles all the active safety items into one reasonably-priced place. It costs between $2840 on the S to just $490 on the HSE and is easily the best value item on the options list.
The Evoque scored a maximum five-star ANCAP safety rating in time for its launch, which applies to all variants.
There are six airbags and the rear seats benefit from ISOFIX child-seat mounting points on the outboard seats and top-tethers across all three positions.
---
BMW X2
6/10
The X2 has been awarded the maximum five-star ANCAP rating but be aware that it was given this score based on how the X1 performed when it was crash tested in 2015. 
EuroNCAP and ANCAP felt that because both cars share the same platform and structure then only additional testing to the X2 was needed. 
Safety technology has also come a long way since 2015 and the bar has been raised for achieving five star with AEB coming standard on many cars. 
The X2 does not have AEB, nor is it available as an option, because the car uses cameras for vehicle and pedestrian detection, not radar which is needed for AEB. 
There is a light braking function which slows the vehicle if a pedestrian is detected in the car's path or a collision is imminent with another car, but the system won't bring the vehicle to a complete stop to avoid an impact. BMW said it felt certain that the X2 would meet five-star standards today.
The Innovations package adds lane departure warning and speed limit sign recognition, but systems such as blinds spot warning and lane keeping assistance are not available on the X2.
You will find traction and stability control, plus run flat tyres.
For child seats you'll find two ISOFIX mounts and three top-tether anchor points across the rear row.
Ownership
Range Rover Evoque
6/10
Land Rover offers a three-year 100,000km warranty which is frustratingly short, though if you believe what BMW has to say on the matter, this won't bother premium buyers.
Still, with Volkswagen now offering a five-year warranty, the pressure will hopefully mount on premium automakers to start offering a little more in this space.
Land Rover does offer 24 hour roadside assist for the length of the warranty.
The new Evoque has condition-dependent servicing, meaning the car's on-board computer will notify you when it's time to have it serviced. This will happen at least once every 12 months.
This car's predecessor allowed you to add service packs of up to five years at the time of purchase, as well as an optional extended warranty. We'll seek clarification and pricing on these and update this story when we have confirmation on both.
---