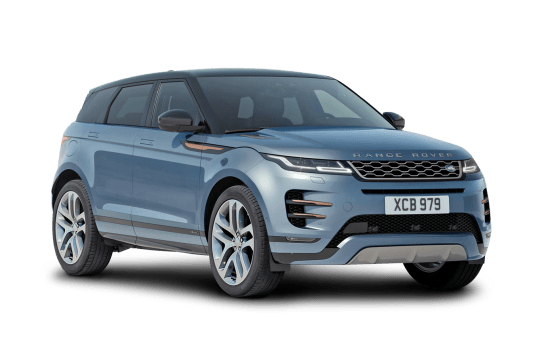 COMPARE
Range Rover Evoque
VS
BMW Z4
Range Rover Evoque
Likes
A design icon once more
Impressive tech
Spacious and luxurious
Dislikes
Feels huge, heavy
Even more expensive
Over-complicated options
---
BMW Z4
Likes
Bold exterior styling
Ultra-refined
Surprisingly spacious
Dislikes
A bit too serious to be fun
SUV-like interior
Ownership could be better
Summary
Range Rover Evoque
The original Range Rover Evoque was a victory. It was the right car, in the right place, at the right time.
It was a small SUV dropped in an unprepared premium segment, it went on to become a design icon and subsequently Land Rover's fastest-selling SUV.
As the years rolled on though, competitors caught up, and Land Rover launched its stunning Velar in the segment above. The unthinkable had happened. The Evoque looked dated.
At long last, Land Rover has launched the second-generation version. Can it replicate even a fraction of the success of the first? We drove it at its Australian launch to find out if it has what it takes.
| | |
| --- | --- |
| Safety rating | |
| Engine Type | 2.0L turbo |
| Fuel Type | Premium Unleaded Petrol |
| Fuel Efficiency | 8.1L/100km |
| Seating | 5 seats |
---
BMW Z4
I remember the first Bond film I ever watched.
I was about eight or nine years old, and it was GoldenEye on VHS. In that film, Pierce Brosnan drove a BMW Z3 convertible, which obviously oozed cool.
I didn't know at the time that it was just a little bit weird that he wasn't driving an Aston Martin for the entire duration of the movie, but it didn't matter, that drop-top Beamer with its radar and missiles imprinted itself on my mind.
As such, I've always had a soft spot for BMW's 'zed' range, so I was quite keen to helm this new one as it came through the CarsGuide office, especially since it shares its underpinnings with the new Toyota Supra.
So, is the new Z4 a case of never meet your heroes? Or did it make me feel a little bit like a secret agent? Read on to find out.
| | |
| --- | --- |
| Safety rating | — |
| Engine Type | 2.0L turbo |
| Fuel Type | Premium Unleaded Petrol |
| Fuel Efficiency | 6.5L/100km |
| Seating | 2 seats |
Verdict
Range Rover Evoque
7.8/10
The second-generation Range Rover Evoque is a lot of things. It's stunning to look at, better to drive, more practical, and more luxurious than ever before.
While it's also hugely expensive and has lost some of the charm that came with its once-small visage, it achieves something far more important for the Evoque name, and that's keeping it relevant in an increasingly congested luxury space.
Do you think the second-generation Evoque has reclaimed its 'design icon' throne? Share your thoughts in the comments below.
Also check out Andrew Chesterton's thoughts from the Evoque's international launch.
Note: CarsGuide attended this event as a guest of the manufacturer, with travel and meals provided.
---
BMW Z4
7.5/10
The Z4 didn't make me feel like Peirce Brosnan's 007. It's way too serious – a proper gritty reboot. Maybe it's meant for Daniel Craig. Either way, its brave design makes it one of the best-looking BMWs of recent memory, and it's a tech- and comfort-fest that the Bavarian automaker should be proud of. I just wish it was a smidge more fun behind the wheel.
What do you make of the Z4's looks - Is it an icon or too far from BMW's roots? Share your thoughts in the comments below.
Design
Range Rover Evoque
9/10
Put simply – the Evoque has returned to put competitors back where they belong. It is truly stunning for an SUV. To my eyes, at least, it has dethroned the Volvo XC40 as the most attractive small SUV on the market.
Sure, it's more Victoria Beckham than Bear Grylls, but the Range Rover brand has crept beyond upmarket from its hose-out interior roots – and the Evoque owns it.
Land Rover has managed to morph the seamless, slick lines of the Velar onto the Evoque's petite and chunky frame. Design touches like LED headlights (now standard), contrast bodypanels and flush doorhandles add to this car's stunning visage as you get closer.
Still, it's undeniably an Evoque and has held onto design pillars like the 'high beltline' that rides from the headlamps to the tail-lights and descending roofline.
Inside, the Evoque has also continued to push upmarket with leather-trimmed surfaces from the base S up. It still has the signature chunky door inserts with recessed handles and window/mirror controls and has lovely seats no matter the grade with a premium-feel raised centre console stack.
It's also in the centre where the Evoque has gained the elegant 'Touch Pro Duo' set-up from its larger sibling the Velar, totally de-cluttering the space.
Smart design touches are abound with well-textured and hidden storage areas throughout.
It all looks incredible, but there are a few downsides worth noting. The Evoque now has the huge steering wheel from the rest of the Range Rover range, making the helm feel more cumbersome than it was in its predecessor, and the abundance of gloss surfaces results in a potentially glare-heavy and difficult to keep clean cabin.
Don't like the cars in the pictures? No problems, Land Rover offers no less than 17 different interior trim packages with five different textured highlights and numerous headlinings and wheel trims for pretty much any taste.
---
BMW Z4
8/10
The Z4 is a sight to behold. It's brave, especially for a BMW, it even betrays the brand's strongest styling pillars, making its own way with its more horizontal grille design, flat body and curved out rear.
It's more than that, though. In black, this car looks sinister, brooding. The more you look at it, the more you notice tiny details - the scooped-out sides, or the way the entire rear seems to flick up into the integrated spoiler. I couldn't get enough of staring at it – it manages to look even better with the roof down.
That's probably when it hit me. To my eyes, at least, this is the most stunning BMW in years. Sure, the X7 is a sight to behold due to its sheer dimensions and borderline offensive grille, but the Z4 is the opposite. It's subtle, it hides its details away in its silhouette.
It's designer, Calvin Luk (an Australian no less), was inspired at least in part by the Z8 – another Brosnan bond car – and you can see the Fisker design reflected in the Z4's low, flat grille and almost bulbous rear.
Inside, sadly, the Z4's strong design doesn't quite play out. There's no wily Fisker touches here, just a standard set of BMW switchgear. While it all works well, it just dumbs down the Z4's character.
The big, chunky steering wheel in particular is a let-down. It's the same wheel that sits in the brand's X5 SUV, and it feels right there, but not here in a convertible where you're so close to the ground. A smaller wheel would not only suit this car better, it would make it feel just a smidge more alive. I miss the three-spoke M sport wheel from previous-generation BMW cars.
I do like the dash, which is seemly carved from rhomboid shapes - a theme that rolls into the doors, screens, and vents elegantly. I'm normally not a fan of gloss plastics and chrome touches, but in the Z4 they're all tastefully applied.
The seats, too, are lovely. I'm not sure about the contrast bright-red leather our car came with, but they're nice and close to the ground and have excellent trim that you seem to sink into just enough to be comfortable and sporty all at once.
It's a slick place to be, I just wish it felt less like you were at the helm of an SUV and more like you were driving something that looks this damn good.
Practicality
Range Rover Evoque
8/10
The Evoque is on a heavily updated platform with its very bones having been altered to future-proof it for hybrid drivetrains.
This has resulted in a 20mm increase to its wheelbase, which is reflected directly into its now-gigantic cabin.
Aside from the invasively large steering wheel, the driver is greeted with an airy and spacious cabin with plenty of room for elbows across the thick centre console and chiseled out door cards.
Almost every surface greets you with a soft material, although the window line is quite high, making resting your arm there impractical.
There are storage spaces everywhere. Bottle holders in the doors, cupholders in the centre console, a massive top-box with a split opening and power sources within, a decently-sized glove box and a huge trench hidden underneath the second-screen.
The designers have had the foresight to put lovely textures on the base of storage surfaces to prevent items like phones, wallets and even pens from finding their way onto the floor.
Rear passengers are greeted with no shortage of legroom, dual rear air-vents, pockets on the back of the front seats and trenches in the doors.
Seat trim and comfort are easily as good as the front seats, and despite the declining roofline, headroom is plentiful for someone my size (I'm 182cm tall).
An odd annoyance I noted was the lack of handles above the doors. Almost every car has these. Not sure why this one doesn't.
Don't be deceived by the Evoque's squashed rear window. I found on my test drive its surprisingly easy to see out of it, and then, there's the boot.
The boot is truly gigantic, the Evoque's new platform has made it 20cm wider than it was before, but it's the volume that's staggering. At 591 litres with the rear seats up it easily pulls punches with SUVs a size up.
There's also an elastic belt and netted area for securing small objects. There are a few small catches to this voluminous space, and that's that the rear seats don't fold fully flat, making for a smaller total space and there's only a space-saver spare wheel on offer under the boot floor.
---
BMW Z4
8/10
The Z4 is a convertible, so it's naturally compromised on space. As far as convertibles go though, you'll be hard pressed to find one you can fit more stuff into.
The Z4 is wide - the same width, in fact, as a 5 Series - and this carries into the cabin. There are only two seats, but those seats are wide, and occupants will find themselves with luxurious amounts of airspace for their arms, as well as excellent leather-trimmed and padded surfaces for landing elbows on.
Legroom is also great, as the seats have a surprising amount of rail-travel on them, so that even taller folk won't struggle to fit their limbs in.
A genuinely impressive characteristic of the Z4 is much head room there it is. Despite its low-slung looks from the outside, the roof towers over my 182cm tall head when I'm inside, so this isn't one of those convertibles that feels like braking too hard might simply decapitate those above six-foot tall.
In terms of storage areas you get some long but shallow trenches in the doors, a bay with connection ports and a Qi wireless charging pad under the air-conditioning controls, a glovebox (hey, not all convertibles have them) and a trick centre console that houses two deep cupholders inside.
There's also a netted shelf behind the seats that could fit small bags, and given the length of the cabin, you could even fit laptops and the like behind the seats provided you haven't used the full extent of the seat's rearward movement.
The boot is deep, wide and long for a drop-top, and offers a total of 281-litres which is more than some popular hatchbacks. It even offers tie-down points and netting either side. To top it off, the fabric roof folds away into its own compartment, so the boot space is unaffected if you choose to drop the lid.
For a convertible – the Z4 is a practicality wizard.
Price and features
Range Rover Evoque
8/10
Now this is a tough one, because to its credit, Land Rover has made many of the essential items standard. That having been said, as I'm writing this I'm looking at an options list that's 15 pages long.
There's also the fact that once you consider the three trim levels, six(!) engines and two body options you're left with a monumental 26 possible permutations of this car – and that's before you start delving into those options.
To break it down, the Evoque has three familiar grades. The S, SE and HSE. From there you pick an engine.
The entry-level S, starting at $62,670 (before on-road costs) can only be had with the base four engines (P200, P250 petrol, D150, D180 diesel) and comes standard with 18-inch alloy wheels, a 10-inch multimedia system with Apple CarPlay and Android Auto support as well as built-in sat nav, leather interior with 10-way electrically adjustable front seats, manually adjustable climate control, a six-speaker stereo, auto-dimming rear view mirror, a reversing camera as well as front and rear parking sensors.
Stepping up to the mid-spec SE from $68,610 gives you the choice of all six (P200, P250, P300 petrol, D150, D180, D240 diesel) engines.
It has all the equipment of the S but with the addition of the 'Touch Pro Duo' second multi-function touchscreen controlling all the vehicle functions, 'premium' LED headlights with auto-high beam control, 20-inch alloy wheels, 14-way electrically adjustable front seats and a digital dashboard.
The top-spec HSE costs from $90,230, and can be had with only the top two engines (the P300 petrol and D240 diesel). It includes everything from the SE, as well as a more sophisticated "active driveline" all-wheel drive system, capable of sending all of the engine's torque to any one wheel, powered tailgate, differently-styled 20-inch alloy wheels, upgraded 'Windsor extended leather'  interior trim, 'Atlas bezel' steering wheel (a metal liner), the 'ClearSight' interior rear view mirror, 10-speaker premium audio system, and keyless entry.
From there you pick whether you want the sporty R-Dynamic body-kit at a cost of $1680 on any grade and then start ticking boxes on the expansive options list.
Items notably excluded from the standard features list on any grade like an electronically adjustable steering column and DAB+ digital radio are present, but are pricey options. As are bespoke interior trims and 16-way electronically adjustable heated and cooled premium leather seats.
Almost any feature can be had on any grade as an option. If you really want you can have a base S with premium leather seats and huge wheels. There's something to be said for how customisable the range is, but with so many options it makes ordering a car overwhelming.
The now-expected active safety items are now standard from the S up, but an option any grade should have ticked is the 'Driver Assist Pack' (costing between $2840 on the S to $490 on the HSE) which includes the rest of the suite at a reasonable cost.
For a limited time, Land Rover is offering a 'First Edition' with either of the mid-spec engines, the D180 and P250 at $91,550 and $91,300 respectively.
They have the lion's share of options boxes ticked for you and essentially include items like the R-Dynamic and black contrast packs for free. Although at the top-end of the price scale, when you consider the inclusions, they aren't bad value.
It has to be said that although the Evoque range can be specified to any buyer's imagination, Land Rover has managed to make an already expensive small SUV even more expensive, placing it in another price league altogether when tallied up against the Audi Q2 (from $41,950), BMW X2 (from $46,900) and Mercedes-Benz GLA (from $44,700).
---
BMW Z4
7/10
The Z4 isn't cheap, but it plays in a field of expensive Deutsche drop-tops. Our car was the mid-spec 30i which comes in at an MSRP of $104,900 (before on-road costs).
For that you'll get a more highly tuned version of the base 20i's four-cylinder turbocharged engine, producing 190kW/400Nm, 19-inch alloy wheels, M Sport brakes, Adaptive M suspension, and adaptive LED headlights.
That's on top of the already impressively-specified 20i's kit which includes dual 10.25-inch screens – one for the multimedia functions, the other as a digital dashboard, a head-up display, full Vernasca leather interior trim, auto-dimming rearview mirror, power adjustable and heated front seats with memory function, dual-zone climate control, 10-speaker 205W stereo, a Qi wireless charging pad, and adaptive cruise control as part of a marginally upgraded safety package (more on that in the safety section).
It's a pretty plush set of equipment, although a challenging value proposition as the almost-as-well-equipped 20i starts from $84,900, a full $20k cheaper.
Rivals for this 30i model? You've got the soon-to-be-discontinued Mercedes-Benz SLC300 ($102,500), all-wheel drive Audi TT S quattro ($105,661), and, at a stretch, the entry-level Porsche Boxster ($122,960).
Of course, being a premium European car, there is an extensive options list. Our car was fitted with the excellent and probably-worth-the-money M Sport differential ($2400), as well as the rudely priced M seat belts (literally just the M pattern embroidered in - $560!) and interior ambient lighting package (lovely, perhaps not worth $550).
The Z4 is only offered in five colours, three of which – including our car's Black Sapphire – come at a cost of $2000. The red interior, surprisingly, is a no-cost option.
If you're keeping track that brings the car you're looking at here to $110,410. Not cheap, and it doesn't have six-cylinders - but given its other attributes explored later in this review, the fact that it still manages to undercut an entry-level Boxster is actually reasonable.
Engine & trans
Range Rover Evoque
7/10
As previously mentioned, the Evoque has almost too many engine options. There are three petrols and three diesels, ranging from so-so to perhaps overpowered in the case of the P300.
All the engine options are 2.0-litre turbocharged units in different states of tune, and all are mated to a nine-speed torque converter transmission, with all-wheel drive.
Starting with the diesel the entry-level engine offered on most grades is the D150 which offers 110kW/380Nm, you can then step up to the mid-spec D180 which ups those figures to 132kW/430Nm and then to the top-spec D240 which offers 177kW/500Nm.
On the petrol side, things kick off with the P200 at 147kW/320Nm, then there's the P250 with 183kW/365Nm and, finally, the top-spec P300 which has a rather silly 221kW/400Nm.
The top two engine options also offer a mild hybrid 48V electrical system which is capable of cutting the engine under 17km/h and feeding power back into auxiliary systems, although it is not capable of running the car under its own power. The brand says the system allows for a six per cent reduction in fuel consumption.
To make things more complicated, a three-cylinder mild-hybrid and plug-in hybrid variants are expected to join the line-up some time in 2020.
---
BMW Z4
8/10
Welcome to the age of ridiculously powered four-cylinder turbo engines. Despite a capacity of just 2.0-litres, the engine in the Z4 30i produces a whopping 190kW/400Nm.
That's probably enough for a car this size. I'm keen to drive the six-cylinder, but surprisingly it seems to offer diminishing returns for extra cylinders offering a 60kW/100Nm power boost for an extra $20,000. Perhaps a six-cylinder is the way to go in a BMW, and given this car's other seriously sporty attributes, it might be the only way to make it a bit more… fun. More on that in the driving section.
All Z4s are rear-wheel drive, using an eight-speed torque converter automatic. Sorry, no option for a manual this time around.
Fuel consumption
Range Rover Evoque
8/10
The Evoque has reasonable official claimed/combined consumption figures across all its engine options. Diesel engines are more impressive consuming 5.1L/100km for the base D150, 6.8L/100km for the D180 and 6.3L/100km for the D240.
Petrols are not quite as good, with stated figures of 8.1L/100km for the P200 and P250 and 8.2L/100km for the P300.
Every new-generation Evoque has a 65-litre fuel tank.
---
BMW Z4
7/10
It's claimed that the Z4 will drink just 6.5 litres per 100 kilometres on the official combined cycle test, but I found that sticking my foot in occasionally resulted in a slightly more realistic sounding figure of 8.4L/100km.
That's still a great fuel consumption number for a car like this, and perhaps one of the strongest benefits of having just four cylinders.
A discerning vehicle, the Z4 will drink nothing less than the best-quality 98RON unleaded to fill its 52-litre tank.
Driving
Range Rover Evoque
8/10
This Evoque is better to drive in almost every way compared to its predecessor. It's smoother, more confident in corners, more composed on rough terrain, and some combination of the new engines and re-calibration of the nine-speed auto has made most of the turbo-lag issues reported on its predecessor a thing of the past.
Unlike many SUVs, the Evoque doesn't suffer from the feeling of impending understeer, and it's surprisingly capable when trudging along unsealed roads and even off-road tracks.
Although there's no mechanical control of a low-range gearbox, Land Rover's computer-controlled Terrain Response 2 system might surprise you as to how capable it really is, especially on the top two engine variants with their enhanced torque vectoring abilities.
Diesel engines in particular are surprisingly quiet, and while it could be argued that the P300 petrol engine is overpowered for something this size, it was genuinely difficult to get the wheels to lose traction on tarmac.
One criticism I would level at this new Evoque is that in its quest to become the most practical small luxury machine on four wheels, it's lost something along the way. It's so big and heavy now it feels as though you're just driving a cropped down Velar.
That's all very luxurious, but I'll miss the nimble, agile feeling that was a large part of what made the first Evoque so endearing.
---
BMW Z4
8/10
A car that looks this good better live up to the promise behind the wheel, right?
For the most part, the 30i does, but it's a victim of its own performance credentials and luxuriousness.
See, a drop-top should be fun-packed, you should feel close to the road, connected. Sadly, a combination Z4's excellent suspension and not-so-excellent SUV-like interior separates you too much from the surface below.
An advantage, of course, is the refinement on offer. The Z4 is easily one of the quietest, most refined convertibles I've ever driven, but it's a little too insulated.
I can't help but feel like it's all business and no pleasure. It feels a little more like I should be cruising to work on the autobahn and a little less like I should be flinging it around corners on a tight B-road.
It feels almost wrong to drive it in a T-shirt. It's serious and doesn't want you to mess around, it wants you to wear a suit and tie.
This grand-tourer style feel is one that will keep a lot of buyers in the premium space happy, but I'm of the opinion that BMW will have that segment well and truly covered by the new 8 Series. If the budget allows.
Regardless, the 30i's four-cyl engine feels like any six-cylinder would have a few years ago. It's got a surge to it in the straights that's quite satisfying, and it responds via the exhaust with an angry tone that makes it feel a little more alive, especially with the roof down.
This feeling was all helped along by our car's M active differential which simply won't let the fat tyres at the rear slide unless you've got high-speeds and loads of tarmac to play with – for better or worse.
The Z4 also has 'variable sport steering' which reacts to the car's speed and position of the wheels to adjust the input ratio. It's good when you're at speed, but the weight and response of the steering can make the Z4 feel bigger than it actually is at lower speeds. 
The suspension is firm, and can be a little bouncy over rough surfaces, but seems well suited to the Z4's chassis.
Other than those notable characteristics you'll find that the Z4 is wonderfully tuned in terms of its inputs, everything is slick and smooth, suited perfectly for long meandering drives.
Safety
Range Rover Evoque
8/10
Standard active safety from the base S up includes essential items like auto emergency braking (AEB), lane keep assist (LKAS), and traffic sign recognition.
Higher specs will grant you more, including blind-spot monitoring (BSM), rear cross traffic alert (RCTA), high-speed AEB with active cruise control and auto-parking.
Thankfully there's the 'Driver Assist Pack' which bundles all the active safety items into one reasonably-priced place. It costs between $2840 on the S to just $490 on the HSE and is easily the best value item on the options list.
The Evoque scored a maximum five-star ANCAP safety rating in time for its launch, which applies to all variants.
There are six airbags and the rear seats benefit from ISOFIX child-seat mounting points on the outboard seats and top-tethers across all three positions.
---
BMW Z4
8/10
Convertibles and safety don't often fall in the same sentence, unless its one where a concerned relative is trying to convince you not to buy one.
In any case, the Z4 benefits from four airbags (dual front and dual side), as well as the expected electronic stability controls. That optional M Sport differential will have the added bonus of preventing any unexpected slip and slide at the rear.
On the active side the Z4 gets 'Driving Assistant' which includes forward collision warning (FCW), lane departure warning (LDW), rear cross traffic alert (RCTA), and rear collision warning. The 30i grade also gets 'active cruise control with stop & go' which allows for full auto emergency braking (AEB) with pedestrian and cyclist detection. Not on the spec sheet, but apparently present in the car I drove was some form of traffic sign recognition (TSR) and lane keep assist (LKAS).
A nice high-res reversing camera displayed on the massive touchscreen is a welcome standard addition.
Considering the meagre safety specification of most convertible cars, the Z4 30i shines with a half-way decent active safety suite. But you can forget ISOFIX child-seat anchor points. There aren't any. 
Ownership
Range Rover Evoque
6/10
Land Rover offers a three-year 100,000km warranty which is frustratingly short, though if you believe what BMW has to say on the matter, this won't bother premium buyers.
Still, with Volkswagen now offering a five-year warranty, the pressure will hopefully mount on premium automakers to start offering a little more in this space.
Land Rover does offer 24 hour roadside assist for the length of the warranty.
The new Evoque has condition-dependent servicing, meaning the car's on-board computer will notify you when it's time to have it serviced. This will happen at least once every 12 months.
This car's predecessor allowed you to add service packs of up to five years at the time of purchase, as well as an optional extended warranty. We'll seek clarification and pricing on these and update this story when we have confirmation on both.
---
BMW Z4
6/10
If recent quotes are anything to go by BMW is set to stick by its lacklustre three-year unlimited kilometre warranty, as it says its customers simply aren't interested in five years (or longer) when it comes to warranty coverage.
It's a shame, as even Volkswagen has upped its warranty to five years, and Mercedes has considered a 10-year coverage plan in the past.
In terms of servicing, there are two fixed-price plans available – the suspiciously cheap 'Basic' plan which comes at a cost of $1373 for five years (or $274.60 per year) and the more realistic-sounding 'Plus' which costs $3934 over five years (or $786.80 per year).
Like every other BMW, the Z4's computer tells you when its service time: how often it needs maintenance will depend on how often – and how hard – you drive it.