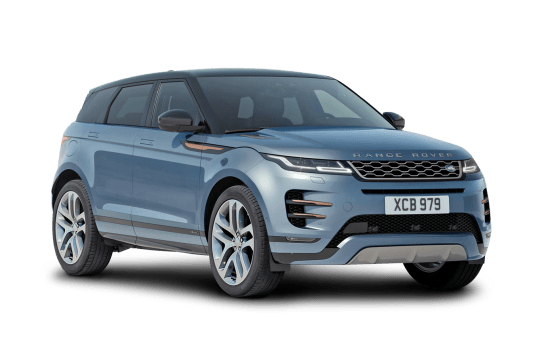 COMPARE
Range Rover Evoque
VS
BMW Z4
Range Rover Evoque
Likes
A design icon once more
Impressive tech
Spacious and luxurious
Dislikes
Feels huge, heavy
Even more expensive
Over-complicated options
---
BMW Z4
Likes
Exterior styling
Relatively cheap
Top-down joy
Dislikes
Cheap touches in interior
Overly firm ride
Not as involving as you'd hope
Summary
Range Rover Evoque
The original Range Rover Evoque was a victory. It was the right car, in the right place, at the right time.
It was a small SUV dropped in an unprepared premium segment, it went on to become a design icon and subsequently Land Rover's fastest-selling SUV.
As the years rolled on though, competitors caught up, and Land Rover launched its stunning Velar in the segment above. The unthinkable had happened. The Evoque looked dated.
At long last, Land Rover has launched the second-generation version. Can it replicate even a fraction of the success of the first? We drove it at its Australian launch to find out if it has what it takes.
| | |
| --- | --- |
| Safety rating | |
| Engine Type | 2.0L turbo |
| Fuel Type | Premium Unleaded Petrol |
| Fuel Efficiency | 8.1L/100km |
| Seating | 5 seats |
---
BMW Z4
Buying a sports car is a bit like getting a tattoo - it's not a sensible, practical or necessary choice, it's an emotional one, and, if we're honest, the most important factor is that it looks good, and makes us look good. At least in our own eyes.
Much like a tattoo, the lustre of a sports car can fade over time, and if you keep it too long it can start to look daggy and outdated. Fortunately, you're not stuck with a sports car forever, and you can always buy a new one, so if you bought an old Z4, the arrival of this new one is very good news indeed. 
Whether previous versions of the BMW roadster were pretty or putrid is a matter of debate but this new one - penned by Aussie genius Calvin Luk - is an undeniably impressive thing to look at. Fortunately Luk hasn't included a Southern Cross or a boxing kangaroo in his design.
To make it even more tempting, this muscular-looking beast can even be yours for less than $85,000, a bargain for a BMW that looks this good. But if you want the go-fast versions, it's going to cost you significantly more, of course. 
So, is the new BMW Z4 as good as it looks?
| | |
| --- | --- |
| Safety rating | — |
| Engine Type | 3.0L turbo |
| Fuel Type | Premium Unleaded Petrol |
| Fuel Efficiency | 7.4L/100km |
| Seating | 2 seats |
Verdict
Range Rover Evoque
7.8/10
The second-generation Range Rover Evoque is a lot of things. It's stunning to look at, better to drive, more practical, and more luxurious than ever before.
While it's also hugely expensive and has lost some of the charm that came with its once-small visage, it achieves something far more important for the Evoque name, and that's keeping it relevant in an increasingly congested luxury space.
Do you think the second-generation Evoque has reclaimed its 'design icon' throne? Share your thoughts in the comments below.
Also check out Andrew Chesterton's thoughts from the Evoque's international launch.
Note: CarsGuide attended this event as a guest of the manufacturer, with travel and meals provided.
---
BMW Z4
7.8/10
In summary, then, the new Z4 is a good car to drive, but not, sadly, a great one.
It's strange, much like a DC movie compared to one from the Marvel Universe, all the parts seem to be present, and it looks fabulous, but there's just a bit of magic missing.
And the ride feels a bit like sitting on Thor's hammer.
Would you rather the soft-top Z4 over its hardtop Supra sister? Let us know in the comments.
Also check out Andrew Chesterton's video review from the Z4's international launch:
Note: CarsGuide attended this event as a guest of the manufacturer, with travel and meals provided.
Design
Range Rover Evoque
9/10
Put simply – the Evoque has returned to put competitors back where they belong. It is truly stunning for an SUV. To my eyes, at least, it has dethroned the Volvo XC40 as the most attractive small SUV on the market.
Sure, it's more Victoria Beckham than Bear Grylls, but the Range Rover brand has crept beyond upmarket from its hose-out interior roots – and the Evoque owns it.
Land Rover has managed to morph the seamless, slick lines of the Velar onto the Evoque's petite and chunky frame. Design touches like LED headlights (now standard), contrast bodypanels and flush doorhandles add to this car's stunning visage as you get closer.
Still, it's undeniably an Evoque and has held onto design pillars like the 'high beltline' that rides from the headlamps to the tail-lights and descending roofline.
Inside, the Evoque has also continued to push upmarket with leather-trimmed surfaces from the base S up. It still has the signature chunky door inserts with recessed handles and window/mirror controls and has lovely seats no matter the grade with a premium-feel raised centre console stack.
It's also in the centre where the Evoque has gained the elegant 'Touch Pro Duo' set-up from its larger sibling the Velar, totally de-cluttering the space.
Smart design touches are abound with well-textured and hidden storage areas throughout.
It all looks incredible, but there are a few downsides worth noting. The Evoque now has the huge steering wheel from the rest of the Range Rover range, making the helm feel more cumbersome than it was in its predecessor, and the abundance of gloss surfaces results in a potentially glare-heavy and difficult to keep clean cabin.
Don't like the cars in the pictures? No problems, Land Rover offers no less than 17 different interior trim packages with five different textured highlights and numerous headlinings and wheel trims for pretty much any taste.
---
BMW Z4
9/10
BMW refer to this new Z4 as a work of art, which is the kind of hyperbole we're used to hearing from car companies, except that this time they're not exaggerating.
Previous Z4s have been divisive bits of design, but surely there's little argument that what Aussie-born crayon wielder Calvin Luk has come up with here is the best-looking Z car ever.
Well, the best Z4 at least. Luk was reportedly inspired by the classic looks of the Z8, which truly was a beautiful car. His Z4 is a lot more aggressive, with its sculpted bonnet and angry face, but it gets away with its muscularity.
From side on, the long-nosed silhouette is magnificent and from the rear, with its duck-tail like boot line, which is effectively a built-in rear spoiler, it is phat and fabulous.
The good looks are a very important win for a car like this, because you want one before you've even got in and started the engine, and that will make the cut-priced base model very tempting indeed, no matter how slow it might be.
Practicality
Range Rover Evoque
8/10
The Evoque is on a heavily updated platform with its very bones having been altered to future-proof it for hybrid drivetrains.
This has resulted in a 20mm increase to its wheelbase, which is reflected directly into its now-gigantic cabin.
Aside from the invasively large steering wheel, the driver is greeted with an airy and spacious cabin with plenty of room for elbows across the thick centre console and chiseled out door cards.
Almost every surface greets you with a soft material, although the window line is quite high, making resting your arm there impractical.
There are storage spaces everywhere. Bottle holders in the doors, cupholders in the centre console, a massive top-box with a split opening and power sources within, a decently-sized glove box and a huge trench hidden underneath the second-screen.
The designers have had the foresight to put lovely textures on the base of storage surfaces to prevent items like phones, wallets and even pens from finding their way onto the floor.
Rear passengers are greeted with no shortage of legroom, dual rear air-vents, pockets on the back of the front seats and trenches in the doors.
Seat trim and comfort are easily as good as the front seats, and despite the declining roofline, headroom is plentiful for someone my size (I'm 182cm tall).
An odd annoyance I noted was the lack of handles above the doors. Almost every car has these. Not sure why this one doesn't.
Don't be deceived by the Evoque's squashed rear window. I found on my test drive its surprisingly easy to see out of it, and then, there's the boot.
The boot is truly gigantic, the Evoque's new platform has made it 20cm wider than it was before, but it's the volume that's staggering. At 591 litres with the rear seats up it easily pulls punches with SUVs a size up.
There's also an elastic belt and netted area for securing small objects. There are a few small catches to this voluminous space, and that's that the rear seats don't fold fully flat, making for a smaller total space and there's only a space-saver spare wheel on offer under the boot floor.
---
BMW Z4
8/10
Just by looking at it, you'd assume the Z4 is as practical as a poisoned apple, but the surprising fact is that, as long as you never want to carry more than one passenger, it's not that bad at all.
Unlike the obviously cheaper MX-5, for example, the cabin doesn't feel like it's been shrink-wrapped to your body and, on a sunny day, if you're really keen to get a tan, you'd have to say its design very practical indeed.
The big surprise, though, is the boot space, which is pretty impressive, at 281 litres, which is 10 litres more than you get in a very practical Toyota Corolla. 
Coincidentally, the move to replace the heavy and cumbersome steel roof with a fabric one has added exactly 10 litres to the boot volume, and it means that you get all that space regardless of whether the roof is up or down.
That's very practical, and very clever, indeed. Although practicality isn't, to be fair, top of the list of attributes that roadster buyers are looking for.
Price and features
Range Rover Evoque
8/10
Now this is a tough one, because to its credit, Land Rover has made many of the essential items standard. That having been said, as I'm writing this I'm looking at an options list that's 15 pages long.
There's also the fact that once you consider the three trim levels, six(!) engines and two body options you're left with a monumental 26 possible permutations of this car – and that's before you start delving into those options.
To break it down, the Evoque has three familiar grades. The S, SE and HSE. From there you pick an engine.
The entry-level S, starting at $62,670 (before on-road costs) can only be had with the base four engines (P200, P250 petrol, D150, D180 diesel) and comes standard with 18-inch alloy wheels, a 10-inch multimedia system with Apple CarPlay and Android Auto support as well as built-in sat nav, leather interior with 10-way electrically adjustable front seats, manually adjustable climate control, a six-speaker stereo, auto-dimming rear view mirror, a reversing camera as well as front and rear parking sensors.
Stepping up to the mid-spec SE from $68,610 gives you the choice of all six (P200, P250, P300 petrol, D150, D180, D240 diesel) engines.
It has all the equipment of the S but with the addition of the 'Touch Pro Duo' second multi-function touchscreen controlling all the vehicle functions, 'premium' LED headlights with auto-high beam control, 20-inch alloy wheels, 14-way electrically adjustable front seats and a digital dashboard.
The top-spec HSE costs from $90,230, and can be had with only the top two engines (the P300 petrol and D240 diesel). It includes everything from the SE, as well as a more sophisticated "active driveline" all-wheel drive system, capable of sending all of the engine's torque to any one wheel, powered tailgate, differently-styled 20-inch alloy wheels, upgraded 'Windsor extended leather'  interior trim, 'Atlas bezel' steering wheel (a metal liner), the 'ClearSight' interior rear view mirror, 10-speaker premium audio system, and keyless entry.
From there you pick whether you want the sporty R-Dynamic body-kit at a cost of $1680 on any grade and then start ticking boxes on the expansive options list.
Items notably excluded from the standard features list on any grade like an electronically adjustable steering column and DAB+ digital radio are present, but are pricey options. As are bespoke interior trims and 16-way electronically adjustable heated and cooled premium leather seats.
Almost any feature can be had on any grade as an option. If you really want you can have a base S with premium leather seats and huge wheels. There's something to be said for how customisable the range is, but with so many options it makes ordering a car overwhelming.
The now-expected active safety items are now standard from the S up, but an option any grade should have ticked is the 'Driver Assist Pack' (costing between $2840 on the S to $490 on the HSE) which includes the rest of the suite at a reasonable cost.
For a limited time, Land Rover is offering a 'First Edition' with either of the mid-spec engines, the D180 and P250 at $91,550 and $91,300 respectively.
They have the lion's share of options boxes ticked for you and essentially include items like the R-Dynamic and black contrast packs for free. Although at the top-end of the price scale, when you consider the inclusions, they aren't bad value.
It has to be said that although the Evoque range can be specified to any buyer's imagination, Land Rover has managed to make an already expensive small SUV even more expensive, placing it in another price league altogether when tallied up against the Audi Q2 (from $41,950), BMW X2 (from $46,900) and Mercedes-Benz GLA (from $44,700).
---
BMW Z4
8/10
The immediate impression of the BMW Z4's pricing is that it's a bit of a bargain, because it will no doubt be advertised as "from $84,900", and it certainly looks like a lot of car, in terms of style alone, for that money.
Yes, it's still a lot more than a Mazda MX-5, but in terms of a German roadster, that's a tempting offer.
The trade-off is that the entry-level BMW Z4 sDrive20i is not exactly bristling with power, although its standard equipment list is quite good for the price (see below).
The Z4 sDrive30i has the same 2.0-litre four-cylinder engine with more power, but costs a significant amount more at $104,900.
The range tops out with the M40i at $124,900, which is getting into large numbers, but its power figures are also hefty.  
Standard specification for the entry-level Z4 sDrive20i surprisingly includes some of the things you might expect BMW to charge you for, like an M Sport Package (very much a non-mechanical package of M bits and badges), and an M leather steering wheel with multifunction buttons, plus a wind deflector, a head-up display, and heated M Sport seats with electric adjustment, covered in 'Vernasca' leather, and wireless phone charging.
You also get 18-inch alloy wheels, an eight-speed Sport Automatic transmission with paddle shifters (there's only one gearbox option), a tyre-repair kit, because there's no spare in there, a through-loading system for bulky items, cruise control with Braking Function, high-beam assist, LED headlights and Parking Assistant including Reverse Assistant.
In the dash, you'll find a HiFi Loudspeaker System with 10 speakers and DAB digital radio, and Connected Package Professional, which allows you to access Apple CarPlay wirelessly. Which is clever, but it's only free for the first year, and then you have to pay a subscription fee to use it, which is $179 for the next year.
Throw another $20K at your BMW dealer and the sDrive30i gets you an upgrade to 19-inch alloys, the Comfort Access package - which allows you to lock and unlock the car, and start it, using either the provided, credit-card-sized Digital Key, or via your smartphone, as long as it's a Samsung.
You'll also stop quicker with M Sport Brakes and ride better with Adaptive M Suspension. Your 30i also gets you Active Cruise Control with Stop & Go function and adaptive LED headlights.
The top-spec Z4 M40i has everything you get in the two models below plus M Performance engine and suspension tuning and an M Sport Differential to help you get all that power to the wheel where it's needed, plus lumbar support in the seats, ambient lighting for the cabin and a harman/kardon Surround Sound System with 12 speakers.
Engine & trans
Range Rover Evoque
7/10
As previously mentioned, the Evoque has almost too many engine options. There are three petrols and three diesels, ranging from so-so to perhaps overpowered in the case of the P300.
All the engine options are 2.0-litre turbocharged units in different states of tune, and all are mated to a nine-speed torque converter transmission, with all-wheel drive.
Starting with the diesel the entry-level engine offered on most grades is the D150 which offers 110kW/380Nm, you can then step up to the mid-spec D180 which ups those figures to 132kW/430Nm and then to the top-spec D240 which offers 177kW/500Nm.
On the petrol side, things kick off with the P200 at 147kW/320Nm, then there's the P250 with 183kW/365Nm and, finally, the top-spec P300 which has a rather silly 221kW/400Nm.
The top two engine options also offer a mild hybrid 48V electrical system which is capable of cutting the engine under 17km/h and feeding power back into auxiliary systems, although it is not capable of running the car under its own power. The brand says the system allows for a six per cent reduction in fuel consumption.
To make things more complicated, a three-cylinder mild-hybrid and plug-in hybrid variants are expected to join the line-up some time in 2020.
---
BMW Z4
8/10
You've got three options to choose from here, two of them exciting, with the base model Z4 sDrive 20i offering effectively a detuned, 145kW and 320Nm version of the 2.0-litre, turbocharged four cylinder.
This might be enough for some people, and perhaps you shouldn't expect too many fireworks when you're paying less than $85K, but it's not an exciting version of this clever powerplant.
The same engine can be found in the 30i, but it's been given a proper tweaking to provide 190kW and 400Nm. This is far more like it, and is what you might call the sensible, sporting choice.
At the top of the range, the M40i offers a turbocharged version of BMW's famous straight-six engine, and one that has been seriously fettled by the M division people to provide a very exciting 250kW and 500Nm. This one sounds fantastic and will make you yelp with excitement/fear when you put your foot down. 
Something for everyone, then.
Fuel consumption
Range Rover Evoque
8/10
The Evoque has reasonable official claimed/combined consumption figures across all its engine options. Diesel engines are more impressive consuming 5.1L/100km for the base D150, 6.8L/100km for the D180 and 6.3L/100km for the D240.
Petrols are not quite as good, with stated figures of 8.1L/100km for the P200 and P250 and 8.2L/100km for the P300.
Every new-generation Evoque has a 65-litre fuel tank.
---
BMW Z4
8/10
Making sports cars with four-cylinder engines might still seem like madness to grumpy old men, but it sure does pay off in terms of fuel economy.
The sDrive20i claims a fuel figure of 6.5L/100km, with 148g/km of CO2, while the sDrive30i, which get more power and torque out of the same engine, somehow returns exactly the same fuel economy - at 6.5L/100km, with the CO2 only a smidge up at 149g/km.
Step up to the M40i, with its significantly larger engine, and the fuel cost isn't terrible, at least in terms of the claimed, combined-cycle figure, which is 7.4L100km, with 169g/km CO2.
Driving
Range Rover Evoque
8/10
This Evoque is better to drive in almost every way compared to its predecessor. It's smoother, more confident in corners, more composed on rough terrain, and some combination of the new engines and re-calibration of the nine-speed auto has made most of the turbo-lag issues reported on its predecessor a thing of the past.
Unlike many SUVs, the Evoque doesn't suffer from the feeling of impending understeer, and it's surprisingly capable when trudging along unsealed roads and even off-road tracks.
Although there's no mechanical control of a low-range gearbox, Land Rover's computer-controlled Terrain Response 2 system might surprise you as to how capable it really is, especially on the top two engine variants with their enhanced torque vectoring abilities.
Diesel engines in particular are surprisingly quiet, and while it could be argued that the P300 petrol engine is overpowered for something this size, it was genuinely difficult to get the wheels to lose traction on tarmac.
One criticism I would level at this new Evoque is that in its quest to become the most practical small luxury machine on four wheels, it's lost something along the way. It's so big and heavy now it feels as though you're just driving a cropped down Velar.
That's all very luxurious, but I'll miss the nimble, agile feeling that was a large part of what made the first Evoque so endearing.
---
BMW Z4
8/10
The answer to the question of what the Z4 is like to drive is heavily influenced by which variant you choose/can afford. 
The simple fact is that the base 20i model is something of a poseur's special, with all the pretty mouth and none of the angry trousers, but it will still tempt some buyers, thanks to its $84,900.
It looks like a lot of car for that money, and in looks terms it is, but the 145kW and 320Nm version of the 2.0-litre engine feels like it's being asked to do too much here. 
A 0 to 100km/h time of 6.6 seconds is not exactly sports-car territory, but then not everyone who buys a Z4 is in a hurry, or a driving enthusiast, and you still get those outrageous good looks at the bottom end. 
It costs you almost 50 per cent more to get the sportiest, angriest Z4 - the M40i - at $124,900, but in performance terms, there are light years between the two cars. 
The M40i recorded a Nurbrurgring lap time of 7:55, which is three seconds faster than the truly fabulous BMW M2. That is a very serious time for a roadster and indicates just how seriously the M division took this project. 
A 0 to 100km/h time of 4.5 seconds is equally impressive, so why, despite its snorting and snarling 250kW and 500Nm, and that fantastic, traditional straight-six sound, do I not love the Z4?
There's not much wrong with it, to be fair, and it will get you from point to point very quickly and efficiently on a windy bit of road, but there's just something lost in connection. 
Largely it's the steering, which feels less intuitive and less feedback-filled than the excellent new 3 Series, a car that recently suggested BMW had found its sheer driving pleasure mojo again.
Sure, it weights up around corners, but it feels a bit fake. Like a digitised version of what BMW M cars used to feel like. Again, it's not terrible, it's just a bit… flat.
And then there's the ride, which is resolutely on the brutal side of firm. Even in Comfort mode, the Z4 - across all three variants - is jiggly and bouncy over rough roads, and will sometimes knock the oxygen right out of you over big bumps. 
One of Porsche's greatest magic tricks is being able to provide a ride/handling balance that makes you feel attached to the road, but not battered by that experience. The new Z4 falls well behind its Boxster rival in that sense.
Surprisingly, it is the Z4 in the middle - a car with a four-cylinder engine rather than a screaming six - that is the most enjoyable to drive. 
With its 190kW, 400Nm and a 0 to 100 sprint of 5.4 seconds, this reasonably priced $104,900 Z4 30i is the Goldilocks of the range. 
Perhaps it's having slightly less weight in front of you, but this feels like the most balanced car of the three, and not only is it fast enough to excite, the fact that you can really wring its neck without suddenly finding yourself north of 200km/h makes it a more satisfying choice, somehow.
Safety
Range Rover Evoque
8/10
Standard active safety from the base S up includes essential items like auto emergency braking (AEB), lane keep assist (LKAS), and traffic sign recognition.
Higher specs will grant you more, including blind-spot monitoring (BSM), rear cross traffic alert (RCTA), high-speed AEB with active cruise control and auto-parking.
Thankfully there's the 'Driver Assist Pack' which bundles all the active safety items into one reasonably-priced place. It costs between $2840 on the S to just $490 on the HSE and is easily the best value item on the options list.
The Evoque scored a maximum five-star ANCAP safety rating in time for its launch, which applies to all variants.
There are six airbags and the rear seats benefit from ISOFIX child-seat mounting points on the outboard seats and top-tethers across all three positions.
---
BMW Z4
6/10
There's no ANCAP rating to go on for this car, and nor is there anything similar out of Europe to give us guidance, but you do get four airbags.
The concern, however, in terms of basic, modern safety technology, is that you don't get something as basic as AEB in the entry-level sDrive 20i. 
The two more up-spec Z4s get Driving Assistant Plus as standard, which includes Active Cruise with full Stop and Go function, which BMW considers to be "full AEB", meaning it will bring the car to a standstill, automatically, when required.
The 20i, however, receives Driving Assistant as standard, which includes "autonomous city braking". 
"This slows the car, but doesn't completely stop it," according to a BMW spokesman. This is, quite simply, not good enough in a car that costs north of $80,000, and wears a premium, German badge.
Ownership
Range Rover Evoque
6/10
Land Rover offers a three-year 100,000km warranty which is frustratingly short, though if you believe what BMW has to say on the matter, this won't bother premium buyers.
Still, with Volkswagen now offering a five-year warranty, the pressure will hopefully mount on premium automakers to start offering a little more in this space.
Land Rover does offer 24 hour roadside assist for the length of the warranty.
The new Evoque has condition-dependent servicing, meaning the car's on-board computer will notify you when it's time to have it serviced. This will happen at least once every 12 months.
This car's predecessor allowed you to add service packs of up to five years at the time of purchase, as well as an optional extended warranty. We'll seek clarification and pricing on these and update this story when we have confirmation on both.
---
BMW Z4
7/10
BMW is sticking with its not-very-industry-leading three-year, unlimited-kilometre warranty, and says its customers are happy with that, rather than the five- or seven-year warranties some other companies offer.
Like all modern BMWs, the servicing requirements for your Z4 are controlled by the Condition Based Servicing (CBS) system, which means that "advanced algorithms monitor and calculate the conditions in which a vehicle is used, including mileage, time elapsed since its last service, fuel consumption and how a vehicle is driven". 
That information allows the car to decide for itself when an annual vehicle inspection or oil service is due.
BMW offers two fixed-price servicing plans, under its BMW Service Inclusive (BSI), which is available in two packages:
Basic - $1,373 for five years/80,000km - or Plus, which is $3,934 for the same time period.