How long does an electric car battery last before recharging?

There are several factors that influence how long an electric car battery pack lasts before recharging, including the size and age of the battery pack, how the vehicle is being driven, the particular driving conditions and the ambient temperature. 
Measuring how long an electric vehicle (EV) battery (in reality a battery pack made up of hundreds, and sometimes thousands, of rechargeable lithium-ion batteries) is a bit like measuring the tail of a feral cat: not particularly straightforward, although there are a few ways to make a reliable estimation.
Here are the most common things that can have an affect on your EV's battery life, thus giving you a few ways to figure out how long your electric car will last between charges. 
The capacity the battery pack is charged at
Okay, this one is blindingly obvious, but whether your car is at 100 per cent or 2 per cent charge is going to determine exactly how long your EV battery lasts before it needs recharging (in the case of the latter, not very long). 
This seems like a good time to raise an important point, though: you should avoid keeping your EV consistently topped up to 100 per cent, as well as avoid having it be in a state where it's fully drained. 
Why? Because lithium-ion batteries are happiest when they're charged somewhere between 20 per cent and 80 per cent, and keeping them fully charged or fully drained - especially for long periods where the car is parked and inactive - will lead to battery degradation.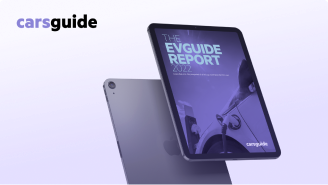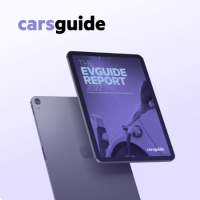 Download the EVGuide Report, 2022
Australia's one-stop snapshot of all things relating to electric cars.
Download for free
If you're going on a long trip it is of course wise to charge to 100 per cent, but during normal commuting periods, you're best to keep it in that 20 to 80 per cent sweet spot. 
The size of the battery pack

The Ioniq 5 has a liquid-cooled lithium-ion battery with a capacity of 72.6kWh. (Image: Richard Berry)
Most all-electric vehicles will have a battery pack in the 30kWh to 100kWh range, and basically the more kWh, the longer the range the EV has. 
The EV with the longest range in the world currently is either the US-built Lucid Air, or Tesla Model S Plaid+, both of which claim a range of 837km.
An EV will have a display on the dash that lets you know exactly how many kilometres you have left before the battery pack goes flat, and this is the most accurate way to measure how long your EV battery will last before it needs recharging, with alerts letting you know it's time to find a recharging station. 
A number of car manufacturers, including Toyota, Mercedes-Benz, Volvo and China's Great Wall Motors, are hard at work developing an EV battery pack that has a range of 1000km, which should hit the consumer market within the next few years and be a game-changer, since range anxiety has been a barrier for many consumers in regards to global EV uptake. 
Your driving style

Driving conditions have an affect on how long the battery will last.
If you're a bit of a Larry Lead Foot, don't expect your EV battery pack to appreciate your fondness for throttling the throttle.
Driving at a more reasonable pace conserves energy, whereas aggressive driving or rapid acceleration will drain the battery faster, meaning you'll get to your destination quicker, but you'll also need to get yourself to a charging station sooner. 
In a similar way, driving conditions can also have an affect on how long the battery will last before it needs recharging. 
If you're cruising at high speeds on the freeway, doing a lot of uphill driving or giving the throttle and brakes a good work out, the battery will discharge quicker than it would if you were driving mildly while commuting around town. This is largely thanks to the effect of regenerative braking, as frequent slowing and stopping allows electric motors to recoup and store energy.
Temperature 

Extremes in temperature will cause battery degradation.
Extreme heat and extreme cold will also have an affect on how long your battery lasts before it needs recharging. 
Either extreme in terms of temperature will cause the EV to use cooling or heating systems on the battery, which will drain the battery pack quicker than it would under normal circumstances. 
Extremes in temperature will also cause battery degradation, resulting in the time your battery pack holds a charge to lessen over time.
Rapid charging

Tesla will make a game-changing infrastructure shift, opening its fast-charging network to other drivers.
Using a public DC rapid charger is an excellent way to get your EV's battery pack topped up in a timely manner, but be warned: too much rapid charging will lead to - you guessed it - battery degradation, resulting in the battery lasting less time between charges. 
The future of batteries 

A solid-state battery is one that replaces the liquid found in lithium-ion batteries with a solid electrode or solid electrolyte, like ceramics or solid polymers.
Solid-state batteries, which use solid electrodes and a solid electrolyte, instead of the liquid or polymer gel electrolytes, are being touted as a potential replacement for lithium-ion batteries.
They are more stable and less flammable, but, crucially, hold up to 50 per cent more energy that lithium-ion batteries, and can reach an 80 per cent  charge within as little as 12 minutes.
Once these hit the market, the need to recharge will, delightfully, become less often, and less of a concern for buyers. That is if manufacturers are able to bring their astounding costs down.