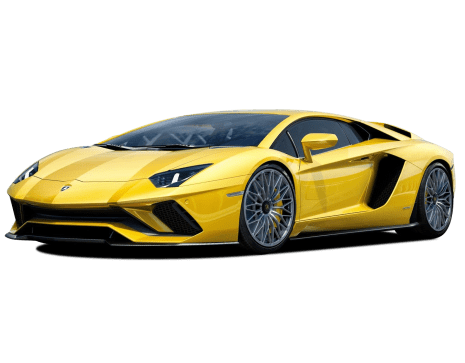 COMPARE
Lamborghini Aventador
VS
Lexus RC
Lamborghini Aventador
Likes
Styling, so much styling
That V12 engine, the pure speed rush of it
The noise, absolutely bonkers
Dislikes
Not being able to see anything behind you or beside you
The price. You could have five great cars for this much
The sheer mass, width and weight of it
---
Lexus RC
Likes
Smooth, effortless V6
Better looking than before
Tweaked chassis feels good
Dislikes
Thirsty
Useless rear seats
Heavy
Summary
Lamborghini Aventador
Too fast, too loud, too crazy, too dangerous, too big. All of these are phrases a supercar lover would never think to utter when considering the sanity-defying existence of the new Lamborghini Aventador S, and yet exactly the kind of things any reasonable person might say after driving one, or even witnessing it in motion.
Too much, clearly, is never enough in La La Lambo world, and it's certainly true that if you desire a car that will puncture your eardrums while rupturing your spleen and bruising your heart, this is the perfect vehicle for you.
Five years after its launch, the Aventador has been updated and upgraded - with new rear-wheel steering, an allegedly improved gearbox, tweaked styling and a button that says EGO - and uprated, with even more power that it clearly wasn't crying out for.
We went to Phillip Island to drive it around a high-speed track covered in rain, mist and suicidal geese.
| | |
| --- | --- |
| Safety rating | — |
| Engine Type | 6.5L |
| Fuel Type | Premium Unleaded Petrol |
| Fuel Efficiency | 16.91L/100km |
| Seating | 2 seats |
---
Lexus RC
It's 2019 and the Lexus RC has been with us for four years which means it's time for a mid(ish)-life update. A glance at the specifications and tech details for its very low-key, late 2018 arrival suggests not much has changed. And let's be fair, it hasn't.
The mild refresh has brought a few changes in spec (in the right direction), price (the wrong direction, but few things are free in this life), and styling (you be the judge).
| | |
| --- | --- |
| Safety rating | — |
| Engine Type | 3.5L |
| Fuel Type | Premium Unleaded Petrol |
| Fuel Efficiency | 9.4L/100km |
| Seating | 4 seats |
Verdict
Lamborghini Aventador
6/10
The Lamborghini Aventador S is a hugely unnecessary car that probably wouldn't exist at all in any sane universe. Fortunately it's from Italy instead.
While it definitely has its flaws - it's simply too big, and too fast, to drive on public roads, and it's too heavy, and mental, to be a purist's track car - there is still something strangely charming about it.
It's the ridiculous design, those super-cool doors, the outrageous and deafening noises it makes, and what it does to your internal organs when you accelerate in it.
There are better, sharper and more affordable supercars than the Aventador S, but there are none that are anything like it.
Is the Aventador S your dream supercar, or would you prefer an F12 Berlinetta? Tell us what you think in the comments below.
---
Lexus RC
7/10
The RC's time on my drive was preceded by a cheaper, V8-powered Mustang, so it was fascinating to compare the Japanese approach to the American. They're not really competitors, obviously, but the Lexus' ability to cosset the driver while still showing a good turn of speed was an interesting counterpoint.
The 2019 RC350 isn't a step-change - if you want one of those, double your money and get the delightfully nutty RC F - but the changes inside, outside and underneath will certainly please the fans even if it doesn't bring in new ones in huge numbers.
Does anyone still even notice luxury coupes? If you do, is Lexus even on the radar?
Design
Lamborghini Aventador
9/10
The lovely and loquacious Italians from Lamborghini showed us a revealing little sketch at the car's launch, which looked a little bit like a bad tattoo but said a lot about their design ethos. It featured mean-looking sharks and menacing cobras morphing with an outline of the Aventador, and was meant to represent the approach to further man-ing up the looks of this S version.
The shark fins are clearly evident in the new and even bigger front splitter, the cobra must be hiding under the engine cover somewhere, while the new rear exhaust shape is apparently modelled on the Space Shuttle.
There are a few touches of the classic Countach, apparently, and plenty of "aerospace" design, which means they've tried to make it look like a fighter jet.
The overall effect is about as over the top as Lady Gaga marrying Ivanka Trump, and yet because its a Lamborghini, you find yourself loving it anyway. Absurdity is their reality. And how could you not fall for any car with those doors?
The interior is not as classy feeling as a Ferrari, but it has a certain brash, flash-cash opulence to it that makes you smile as well.
---
Lexus RC
7/10
As a whole, I've always thought the RC to be handsome, but the headlights - as on the IS - always made me wince a bit. There's too much going on, which is weird because the rest of the car is very easy on the eye.
As is common with a mid-life facelift, the work all happens at the front and rear. There's a revised bumper, tweaked mesh pattern in the spindle grille, and a much better looking set of headlights - with much cooler LED daytime running lights and headlights. They're still a bit much, but they're not jarring.
The rear is a little cleaner but I reckon it didn't need much work. Along with new wing mirrors from the gorgeous LC coupe and new wheel designs, it's a subtle update, but a good one.
Inside is little-changed, which is good and bad. A new brushed-aluminium dash inlay, a new (naff) analogue clock, and not a huge amount else. The switchgear has a lovely damped feel, nothing clicks or snaps and it really is very serene indeed. Few cars can match a Lexus interior for feel and touch.
Some of the design decisions are confusing, though. A rotary dial to change driving modes looks more like it should be used to control the media system, and the media system's touchpad is really annoying.
Practicality
Lamborghini Aventador
2/10
Yes, the Aventador S is a car, and it will take you from Point A to Point B, although you might leave some of your life expectancy behind on every trip, but other than that, practicality is not a selling point.
It is 4.8m long, just over 2m wide and a mere 1.14m high, the giant Lambo is as thick across the hips as a Toyota LandCruiser, and as pleasant to climb in and out of as an iron lung.
It also burns slightly more fuel than a Space Shuttle launch and is virtually impossible to see out of, but owners won't care because every other car will be behind them somewhere, and they'll only be looking out for plate-glass windows to admire themselves in anyway.
There are no cupholders (although apparently you can option them) and there's virtually no room to store anything at all. None of this matters, of course, because if the people who buy an Aventador S want practicality they'll simply choose one of the other 20 cars in their personal fleet.
---
Lexus RC
6/10
As ever, a sports coupe is the not the place to consider starting your DIY career, but front seat passengers luxuriate with plenty of space. A good-sized glove box joins two cupholders in the centre console which also has a decent-sized bin for hiding things, as well as a sensible place to put your phone (no wireless charging, sadly).
Rear seat passengers have very little space for their limbs or heads but at least the seats are comfortable. Two more cupholders back there, but really, nobody will use them.
The boot is a very useful 423 litres.
Price and features
Lamborghini Aventador
7/10
On the one hand, the $788,914 price for this new S version of the Aventador (the S stands for "Something that is better" according to the Italians) is problematic, and slightly ridiculous, because it seems a lot to pay for a car that would have you shot on sight on suspicion of speeding by the Victorian Police and is about as well suited to Australian conditions as an igloo.
On the other hand, which is covered in thick gold rings with a fat Rolex attached to its wrist, it makes perfect sense, because its vast and silly size perfectly complements the very nature of the car, which is perhaps the biggest 'look at me, I'm rich' statement short of sky writing your bank balance.
The sort of person who buys a car like this, rather than the cheaper, far more sensible and, frankly, enjoyable Lamborghini Huracan, actually wants to pay a lot of money, because it's part of the fun.
Sure, that price only gets you two seats but they're very sexy ones, and truly grippy to sit in, which they need to be in a g-force monster like this.
There's only one spec for an S buyer, and it includes little treats like Apple CarPlay, but if you want the telemetry system, to record your lap times, it's an optional extra, at $3400.
The one feature every owner will want to show off, though - aside from the obvious ones like the scissor doors and 'Bombs-away!' starter - is the EGO button. This is basically a fourth setting to add to the car's existing Strada (Street in Italian), Sport and Corsa (Race) options, but confusingly, because it is entirely personalisable, it actually offers another 24 settings when you press it.
Sure, it's slightly pointless, but at least it's honest, because EGO is what this car is all about.
Each of those settings also changes the Aventador S's lush and wondrous Kombi dash screens (the Lamborghini-styled version of owner Audi's Virtual Cockpit), offering race-car like giant tachometers and even a graphic that shows you which way your wheels are pointing. Not that you'll have time to look at it when exploring your car's 350km/h top speed.
---
Lexus RC
8/10
While you can have an RC300 in the mid-sixties, the F Sport starts at $77,529, $200 extra than before. On the face of it, it doesn't look like amazing value, but get a Euro competitor and you'll be paying more.
You get 19-inch alloys, a 17-speaker stereo, four-wheel steering, dual-zone climate control, reversing camera, front and rear parking sensors, active cruise control, auto LED headlights, auto wipers, sat nav, electric heated and ventilated front seats, leather everywhere, a limited-slip diff, variable ratio steering, adaptive dampers, keyless entry and start, and an improved safety package.
The 17-speaker stereo is a treat but the media system is not; controlled from the console by a touchpad, it's hard to use and a pain to navigate. It has Bluetooth and USB connectivity with terrific sound, but it requires patience to operate - which includes the time to get the required qualifications (okay, slight exaggeration). And there is no Apple CarPlay or Android Auto to take the edge off. Pity.
Engine & trans
Lamborghini Aventador
7/10
Let's start with the bad news, which is that the all-new seven-speed ISR (Independent Shifting Rods) gearbox that was supposed to fix the old-tech lurchiness of the Aventador's driveline is still so far off the pace of modern, dual-clutch transmissions that it's mildly embarrassing.
Change gear at speed in this vicious V12 and you're in for a kind of stop-motion, Wallace and Gromit experience. There's no doubt you can feel the aggression of the shifts, but they do remind you of a long-past time when upshifts meant a short break between rushes of acceleration, rather than the seamless shove you now get from a Ferrari (or even a Golf GTI).
Your gear changes can be so violent that they knock the breath out of you, but it could be argued that this merely suits the personality of the car, which in turn reflects the absurdity of its manic engine.
Power has, somehow, been raised by 30kW to an astronomical 544kW at a deafening and ballistic 8400rpm. Lamborghini says the new tune gives even more torque at higher revs, but its maximum figure of 690Nm is actually less than Ferrari's V8-powered 488, which has 760Nm.
The difference is turbochargers, of course, a limp-wristed affectation of a technology that Lamborghini still eschews.
They will tell you it's all about the way the car performs and accelerates, and with a 0-100km/h time of 2.9 seconds (not even a whisker faster than the standard Aventador, which shows you how difficult those times are to improve on), a 0-200km/h dash of just 8.8 seconds, and 0-300 in 24.2, it does do these things well.
What it's really about, though, is the operatic purity and visceral violence of the way the engine sounds, and with its all-new muffler and exhaust system, the S really does take big, shouty showiness to new levels.
Indeed, I would venture this is the loudest road car my ears have ever been assaulted by (a Porsche 918 is louder, but it's really a race car with a rego sticker). Under acceleration it is as eyebrow-liltingly loud as the front row of an AC/DC concert back in the 1990s, but it is the series of explosions you get on the overrun when fear pushes your foot off the throttle that are truly astounding. It sounds like someone throwing steel rubbish bins full of grenades into a cement mixer.
Crazy? Yes. Unnecessary? Yes, but it is wonderful.
It's possible that, as some of my colleagues claimed they could notice, the S is more instantly ballistic when you press the accelerator than the normal Aventador, but frankly that's like comparing being shot with different guns. Let's just say it's a hugely violent, chest-beating engine. And I love it.
---
Lexus RC
7/10
The RC350 packs Lexus' creamy 3.5-litre, naturally aspirated V6, a step up from the RC300's turbo four-cylinder. Power remains at 232kW/380Nm, driving the rear wheels through an eight-speed torque-converted automatic.
The RC350 cracks the 0-100km/h sprint in 6.3 seconds, which isn't bad considering it's a hefty beast at over 1700kg.
The RC300's turbo four spins up 180kW and an impressive 350Nm if you're keen to save a few dollars upfront and on running costs.
Fuel consumption
Lamborghini Aventador
3/10
---
Lexus RC
6/10
Lexus says the 350 will manage 9.1L/100km on the combined cycle but I scored a rather less convincing 12.8L/100km. Again, that's probably not bad considering its weight. The tricky dash display had me thinking it was an amazing 7.8L/100km, but it was km/L...
There is no stop-start, cylinder-on-demand or battery regen tech to save fuel - features its European rivals all have at least one of.
Driving
Lamborghini Aventador
8/10
Piloting an Aventador around city streets is a challenge, partly because it's like trying to hold a four-metre high, 400kg Rottweiler on a leash, but mainly because it's stupidly wide and you can't see anything from the driver's seat.
Lamborghini has tried to improve the experience of driving it at low speeds with a new rear-wheel steering system, that turns the rear wheels in the opposite direction to the fronts at low speeds, effectively shortening the wheelbase and making it almost liveable in car parks, but then turns them in the same direction as the fronts at higher speeds, for better turn-in and handling.
This was the first time I've ever been fortunate, or perhaps mad, enough to drive an Aventador on a race track, and a fast one at that in Phillip Island, which was covered in a fairly typical Arctic storm front, with enough standing water to attract large, suicidal geese to several corner apexes, including the one at the top of the straight, where the big Lambo was hitting 230km/h before we'd even passed the pits (it had dried out a bit, briefly, for that lap).
With open spaces in front of you, this car delivers the kind of acceleration that forces all the air out of your body, or perhaps you just forget to breathe because your brain is too busy freaking out. It's an invigorating sensation, but not without fear, a bit like jumping out of a plane, and equally addictive.
All that rocket thrust really is its party trick, though, because as mentioned the gear shifts are a bit of a shambles, and the sheer size, and 1575kg weight, of the thing makes it feel like a handful around tight corners.
It's very good around a track for what it is, but what it is is too heavy and too big for circuit driving. Again, you'd have to think a Huracan would be more fun, and would scare you less.
But then it did strike me, on my last lap, as I attempted to find some saliva in my dry mouth, that there's something wonderfully old school, and traditionally Lamborghini, about a supercar that genuinely frightens and intimidates you when you try to push it.
I can't imagine buying one myself, but I can imagine why a certain kind of enthusiast would want to.
---
Lexus RC
8/10
As it has ever been, the RC350 is one smooth, smooth ride. Even the way the doors open is relaxing: swinging wide open like the hinges are made of butter, (except butter that doesn't melt or sag). Look, I'm trying to avoid saying smooth again.
Engine start-up is barely audible and while pottering about the engine remains just as subdued. It's up to the digital dashboard, with its instruments clustered into a single dial with a digital speedo, to let you know what's going on. Few cars outside of the Lexus stable are this relaxing to drive.
What I don't remember from the last time I drove an RC was all-wheel steering. Either I wasn't paying attention or Lexus snuck it in - but it really makes a difference. It's not as aggressive as, say, the bonkers RC F or Renault Sport Megane, it's just there to help bring the heavy car around. It also seems better sorted than the same system in the bigger LC500. And the steering's variable rack works well with it as a partner, too.
The RC's adaptive suspension is so good at what it does. It never over-tightens the suspension but does make a difference in Sport+. It's not really in the 350's nature to take it out for a good thrashing, but it's certainly capable - if held back a little by its portly kerb weight and soft brake pedal feel.
Safety
Lamborghini Aventador
7/10
You're not getting AEB in a car like this, as the sensors would ugly up the front of the car, and there's nowhere to fit them. But you do get a 'passive pedestrian protection system', which is nice.
Some markets get a driver's knee airbag, but sadly we don't, so you have to put up with just four airbags in total, and a collapsible steering column.
---
Lexus RC
7/10
The RC comes with eight airbags (including knee bags), ABS, stability and traction controls, active bonnet, lane departure warning, blind-spot monitoring, rear cross traffic alert, forward AEB and forward collision warning.
There are two top-tether restraints and two ISOFIX fittings in the back.
ANCAP has not tested the RC but it scored a 'Good' rating from the US IIHS test regime.
Ownership
Lamborghini Aventador
5/10
You can have a five-year warranty with your Italian supercar, but it will cost you $22,200. Or you can have one for four years for $11,600. Both of those seem like a lot of money, but it's the big jump in year five I'd be worried about.
---
Lexus RC
7/10
Unlike parent company Toyota, Lexus offers a four-year/100,000km warranty. Also unlike Toyota, you don't get an absurdly cheap deal on servicing, and there's with no capped-price regime. Lexus wants to see your car every 12 months or 15,000km.
To soften the blow of no capped-price servicing, Lexus will either give you a loan car or, even better, come and fetch your car from you before returning it vacuumed, washed, and serviced.
You also get a fairly comprehensive four years of roadside assist and a few other perks.