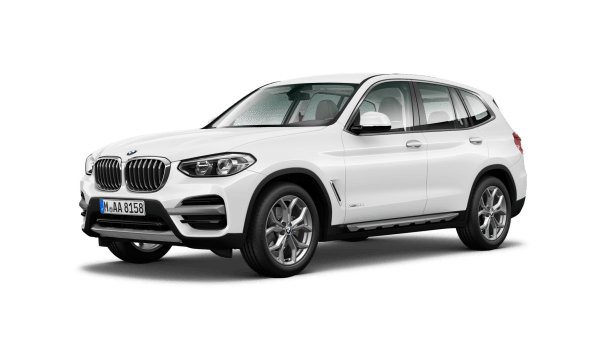 COMPARE
BMW X3
VS
Alfa Romeo Stelvio
BMW X3
Likes
Scorchingly fast
Gives its rivals a run
Terrific chassis
Dislikes
Apple CarPlay price is extortion
Some (not me) find the ride too hard
Needs more visual aggro
---
Alfa Romeo Stelvio
Likes
Sexy design
Sporty handling
Great chassis
Dislikes
Reliability fears of it being Italian
Some cheap feeling touches
Doesn't sound like an Alfa
Summary
BMW X3
Big fast SUVs have long been a guilty pleasure of mine. My brain has been telling me for years, since the first time I drove one - the first-gen Audi SQ5 - that they're silly and wasteful and 'not my kind of car'.
The Europeans - and latterly, the Americans - seem to be playing to an audience of me, convincing my prejudiced head that my try-anything heart is right: over-engined, jacked-up, stiffly-sprung family wagons are as much fun as anything else.
The X3 M is BMW's first full-fat M version of the X3, a car that has never really fired the imagination until this third generation. First we got the very good X3 M40i, now we have a 375kW, twin-turbo straight-six screamer, the M Competition.
| | |
| --- | --- |
| Safety rating | — |
| Engine Type | 3.0L turbo |
| Fuel Type | Premium Unleaded Petrol |
| Fuel Efficiency | —L/100km |
| Seating | 5 seats |
---
Alfa Romeo Stelvio
Just how important are looks, really? Sure, if you're a model, or you're asking Rihanna or Brad Pitt for a date, or you're a sports car, or a super yacht, being attractive is helpful. But if you're an SUV, like Alfa Romeo's new, brand-reshaping Stelvio, does it really matter?
There are some people who believe all SUVs are ugly because they are simply too big to look good, in the same way that all 12-foot tall people, no matter how good-looking, would be undeniably off-putting.
Yet there are undeniably a lot of people who find SUVs, particularly expensive European ones, very much attractive, as well as practical, because how else could you explain the fact that cars like this Stelvio - mid-sized SUVs - are now the biggest-selling premium segment in Australia?
We're set to snap up more than 30,000 of them this year, and Alfa wants to take as much of that tasty sales pie chart as it can. 
If success could be put down to looks alone, you'd have to back the Stelvio to succeed fabulously, because it truly is that rarest of things, an SUV that's actually attractive, even sexy. But does it have what it takes in other areas to tempt buyers into choosing an Italian option over the trusted Germans?
| | |
| --- | --- |
| Safety rating | |
| Engine Type | 2.0L turbo |
| Fuel Type | Premium Unleaded Petrol |
| Fuel Efficiency | 7L/100km |
| Seating | 5 seats |
Verdict
BMW X3
7.8/10
As much as I love the mental GLC63 - complete with V8 bellow - the X3 M is the one for drivers. While that's a silly thing to say on the surface - what 'driver' is going to buy an SUV? - this is the new reality. We love these things and they're not going away.
While it may not be quite as comfortable as any of its competition or have the V8 cachet of the Jag and the Merc, it still takes the fight to them in what is easily the roomiest and most practical in this niche part of the segment. And it's an enormous amount of fun.
You have plenty of choices in the mid-size fast SUV market - X3 M, GLC63, Alfa Stelvio Quadrifoglio - what's your choice?
---
Alfa Romeo Stelvio
8/10
Properly beautiful in a way only Italian cars can ever be, the new Alfa Romeo Stelvio really is what the marketeers promise - a more emotional, more fun and better-looking option to the German offerings we've been served up for so long. Yes, it's an Italian car, so it might not turn out to be quite as well built as an Audi, Benz or BMW, but it will definitely make you smile more often. Particularly when you look at it.
Are the Alfa's looks enough to tempt you away from the Germans? Tell us in the comments below.
Design
BMW X3
7/10
The third-generation X3 is by far the best-looking and isn't as badly blighted by BMW's current oversized, hatchback-straining grilles. It's not small, no, but in the flesh, it looks fine.
The usual M accoutrements are present, with new front and rear bumpers, skirts and a whopping set of 21-inch alloys. It looks different and marginally more aggro than the M40i and just enough so a vaguely interested observer will notice.
A quick look at the rest of the similarly-sized hard-and-fast SUVs reveals a similar approach.
The cabin is largely unspectacular, as is the BMW way. The X3's interior pre-dates the current X5, X7 and 3 Series which are rather more attractive and packed with newer tech.
The seats add some serious excitement, they're a proper set of M seats, complete with the slightly naff light-up X3 M logos in the backrest. But it's predictably well-made, is very comfortable and is full of nice materials.
---
Alfa Romeo Stelvio
9/10
It might be unfair to suggest Italians are more interested in design than anything else, but it would only be honest to suggest that it often feels that way. And when that obsession with making things look good results in a car as curvaceous, sensuous and sporty as this, who could argue that it's a bad thing?
I once asked a senior Ferrari designer why Italian cars, and super cars in particular, look so much better than German ones, and his answer was simple: "when you grow up surrounded by so much beauty, it's natural to make beautiful things".
For Alfa to produce a car, like the Giulia, that reflects its brand's design aesthetic and proud sporting heritage - it is the brand that gave birth to Ferrari, as its spin doctors like to remind us - is almost expected, or predictable.
But to perform the same feat on this scale, on a big, bulky SUV with all of its proportional challenges, is a real achievement. I'd have to say there's not a single angle from which I don't like the look of it.
The interior is almost as good, but does fall down in a few areas. If you buy the 'First Edition Pack', a $6000 cost and one that's only available to the first 300 people to rush in, or the 'Veloce Pack' they'll also offer ($5000), you get really nice sporty seats and shiny pedals, and the panoramic roof, which manages to let light in without cutting your headroom off.
Buy an actual base model, however, for a notional $65,900, and you'll get a lot less class. The steering wheel won't feel as sporty, either, but no matter which variant you buy you're stuck with a slightly cheap and plastic-feeling gear shifter (which is also a bit counterintuitive to use), which is a shame, because it's a touch point you'll use every day. The 8.8-inch screen is also not quite of German standard, and the sat nav can be temperamental.
The cool-steel gear-shift paddles, on the other hand, are absolutely gorgeous, and would feel at home on a Ferrari.
Practicality
BMW X3
8/10
This X3, if you need reminding, is bigger than BMW's first SAV (ugh), the X5. That means plenty of room up front, heaps of legroom for most in the back and enough room for five aboard.
Front seat passengers score a pair of cupholders with a cover and the centre rear armrest has two more for a total of four. Add to that bottle holders in each door and your beverage holding capabilities are pretty standard.
The boot starts at an impressive 550 litres, almost tripling to 1600 litres when you drop the 40/20/40 split fold seat. You get a good flat load space when you do that, too.
---
Alfa Romeo Stelvio
8/10
We were lucky enough to drive this car early, on a recent family holiday in Italy, and can tell you that the boot (525 litres) can swallow an astonishing amount of poorly packed crap, or a metric tonne of Italian wine and food, if it happens to be shopping day.
The load space is practical and easy to use, and the rear seats are also capacious We may or may not have tried to pack three adults and two kids in there at one stage (not on a public road, obviously, just for fun) and it was still comfortable, while I can easily sit behind my own 178cm driving position without my knees coming close to brushing the seat back. Hip and shoulder room are also good.
There are map pockets in the seatbacks, plenty of bottle storage in the door bins and two American-sized cupholders, and a big storage bin, between the front seats.
Price and features
BMW X3
7/10
For $157,900, before on-road costs, you may think this car should be absolutely loaded with stuff. And it is. Whether that's enough is up to you, but the price is about right for its segment.
It's worth remembering we only get the up-spec Competition version, BMW saw no point in offering the 'normal' version nobody was going to buy.
For your cash you get 21-inch alloys, multi-zone climate control, ambient interior lighting, keyless entry and start, active cruise control, electronic damper control, digital instrument cluster (not the new 'Live Cockpit'), sat nav, auto high beam, auto LED headlights, launch control, leather seats and steering wheel, electric front seats, head-up display, auto parking, power everything, auto wipers, huge panorama sunroof and a tyre repair kit.
The big central screen features BMW's iDrive, controlled by either the rotary dial or via touchscreen. It's a belter of a system and I reckon it's still the best, although you have to pay for Apple CarPlay - this remains controversial and I wonder how long the company will persist.
---
Alfa Romeo Stelvio
8/10
If you're buying the absolute base model Stelvio at $65,990, which we'd suggest you shouldn't because it is a far, far better car with the adaptive dampers fitted, you get all those good looks thrown in for free, plus 19-inch, 10-spoke alloys, a 7.0-inch driver instrument cluster and the 8.8-inch colour multimedia display with 3D satnav, Apple CarPlay and Android Auto, an eight-speaker stereo, the 'Alfa DNA Drive Mode System' (which mainly seems to light up some graphics but supposedly allows you to choose between Dynamic, Normal and an eco-friendly option you'll never use.
But wait, there's more, including cruise control, dual-zone climate control, an electric tailgate, front and rear parking sensors, rear camera, hill-descent control, electrically adjusted front seats, leather seats (not the sporty ones, though) and a tyre-pressure-monitoring system. 
It's quite a lot of gear for the cash, but as we say, most people will want to step up to the extras you get - and most tellingly the adaptive dampers - with either the First Edition ($6000) or Veloce ($5000) packs.
Alfa Romeo is keen to point out how keen its pricing is, particularly against German offerings like Porsche's Macan, and it does seem like good value, even at just north of $70k.
Engine & trans
BMW X3
9/10
The X3 M arrives from the US with a shiny new version of BMW's modular six-cylinder performance engine. While the M Performance M40i has a single turbo (B58) straight six, one tiny change to the name - from B58 to S58 - means a heck of a lot.
The S58 takes the same fundamental formula, bolts in two new single-scroll turbos, throws in forged conrods and a few other changes to boost the power to 375kW (500 horsepower) and 600Nm.
That torque figure is available across a nice wide 3350 revs, between 2600rpm and 5950rpm.
Getting all that to the wheels is the M version of BMW's all-wheel drive system xDrive and an active rear differential. The near-ubiquitous eight-speed ZF brokers the connection between that system and the flywheel and it's all impossibly smooth and feels bulletproof.
---
Alfa Romeo Stelvio
7/10
Because I am older than the internet, I'm still mildly baffled every time I see that a car company is attempting to fit a four-cylinder engine into a largish SUV like the Alfa Romeo Stelvio, so I'm always politely surprised the first time such a small-engined big car manages go up a hill without exploding.
While bigger, faster Stelvios will arrive later in the year, with the all-conquering QV set to land in the fourth quarter, the versions you can buy now must make do with a 2.0-litre four-cylinder petrol engine making 148kW/330Nm, or the 2.2T diesel with 154kW/470Nm (a 2.0 Ti will also arrive later, with a more fabulous 206kW/400Nm).
It should come as no surprise from those numbers that the diesel is actually the better option to drive, with not only more usable, down-low torque (the max arrives at 1750rpm) but more kilowatts as well. The 2.2T thus gets from 0-100km/h in 6.6 seconds, quicker than the petrol (at 7.2 seconds) and also quicker than competitors like the Audi Q5 (8.4 in diesel or 6.9 petrol), BMW X3 (8.0 and 8.2) and Mercedes GLC (8.3 as a diesel or 7.3 in petrol).
Even more surprisingly, the diesel sounds slightly better, more growly, when you attempt to drive it hard, than the slightly wheezy petrol. On the down side, the 2.2T does sound tractor like at idle in multistorey car parks, and neither engine sounds even vaguely like you would want an Alfa Romeo to.
The diesel is the pick at this level - doing an impressive job despite being asked to do the equivalent of piggybacking Clive Palmer up a hill - but the 2.0 Ti (which will hit 100km/h in a more impressive 5.7 seconds) would be worth waiting for.
Fuel consumption
BMW X3
7/10
The official fuel sticker quotes a mightily impressive 10.6L/100km. No, not great for a mid-sized SUV but pretty good for one with five hundred horses under your right foot.
The reality, of course, is different but not unexpectedly so - a week in my hands in the suburbs and a cobweb-clearing early morning run delivered a 14.1L/100km average. Again, not bad given the kind grunt that's on tap.
---
Alfa Romeo Stelvio
8/10
Alfa is also keen to point out that its new Stelvio is class leading when it comes to fuel economy, with claimed figures of 4.8 litres per 100km for the diesel (no one else gets under 5.0L/100km, they say) and 7.0L/100km for the petrol.
In the real world, driven enthusiastically, we saw 10.5L/100km for the petrol and closer to 7.0 for the diesel. The simple fact is you will need, and want, to drive them harder than those claimed figures suggest will be possible.
Driving
BMW X3
9/10
One of the things I love about BMW is the company's ability to produce a car that on one hand is so normal and competent for the every day but also produce a version that is completely doolally.
The fine folk at M obviously involve themselves from day one so that when they get a finished car they can get cracking on making it properly fast. Obviously, quite a bit has to change for that to happen.
The X3 M is very stiff. Pop the bonnet and you'll see a piece of whatever the metal equivalent of four-by-two keeping the two sides of the car apart.
This is something M does whenever it gets a vanilla BMW, as it has with the M2 and outgoing M3 and M4 pair. To name three. The difference from the driver's seat, when compared to, say, the M40i, is immediate.
The steering is super-responsive, the front of the car reacting incredibly quickly given the X3 M's two-tonne weight.
Even in Comfort mode, the X3 M's ride is pretty firm. That doesn't bother me especially, nor my wife, who has a keen sense of ride quality. It never really falls over the line of being uncomfortable but it's worth knowing if you're considering this and you have to carry passengers.
If you drive around town in either M1 or M2 (in the factory settings at least), you're mad - the suspension becomes very hard and the steering too heavy. In fact, the steering in its Super Sport setting is just too heavy and uncooperative.
Once you've set it up to your liking though, the X3 M is brilliant. The S58 - soon to be installed in the new 3 and 4 Series M cars - is fantastic.
Cheerfully belting the 7200rpm redline at every upshift, barking between gears and delivering torque the way a hungry Labrador delivers a headbutt if you get in between it and food, the straight-six is glorious.
The 4.1-second sprint from 0-100km/h is only part of the story. Not many cars can cover ground so quickly and fewer still SUVs of this size and weight can do it with such precision.
When you turn the wheel on the X3 M, the front goes where you want it, instantly. All that under-bonnet bracing prevents the front flexing and shimmying, which is the enemy of going fast. So that sorts out getting into the corner. The best thing is you can push through corners and slingshot out the other side, riding that huge torque slab, the rear wheels doing most of the work with the occasional wriggle to keep you smiling.
A good chunk of the applause goes to the way the xDrive all-wheel drive system and its 'M Active' diff at the rear work together in Sport+ mode.
As colleague Steve Corby discovered at this car's clay-pan launch, the front wheels aren't doing much of the driving when you've turned it all up to 11 in '4WD Sport'.
When the road goes from straight to twisty, the excellent brakes come in to play, hauling the car down from big speeds without complaint. Even better is that in normal driving, they're not grabby and the pedal always lets you know what shape you're in.
---
Alfa Romeo Stelvio
8/10
Much like sitting down to watch the Socceroos lose again, I've learned not to expect too much from the driving experience offered by SUVs, because  the way they drive clearly has little relevance to the way they sell.
The Alfa Romeo Stelvio comes as a genuine surprise then, because it drives, not just like a sports car on slightly rubbery stilts, but like an impressive but high-riding sedan.
Reports about how good the QV version is have been flooding in for some time now, and I've been taking them with large spoonfuls of salt, but it's clear to see how that car can be so sharp and exciting to drive, because the chassis of this car, as well as the suspension set-up (at least with the adaptive dampers) and the steering, are built to cope with far more power and vigour than is on offer in this base model.
That's not to say this version feels horribly underpowered - there are a few times when we were overtaking up a hill that more power would have been welcome, but it was never slow enough to be worrying - just that it's clearly built for more.
In almost all situations, the diesel, in particular, provides enough grunt to make this mid-size SUV genuinely fun. I actually smiled while driving it, several times, which is unusual.
Most of that is down to the way it corners, rather than the way it goes, because this thing really is a light, nimble and enjoyable car on a twisty bit of road.
It feels genuinely involving through the steering wheel and genuinely capable in the way it holds on to the road. The brakes are genuinely good, too, with plenty of feel and force (apparently Ferrari had some involvement here, and it shows).
Having driven a far more basic model, without the adaptive dampers, and being less than impressed overall, I was surprised at how good the First Edition Pack cars we drove on some properly challenging roads were.
This really is a premium mid-size SUV I could almost, just about live with. And, if it's the right sized car for your lifestyle, I'd absolutely understand you wanting to buy one.
Safety
---
Alfa Romeo Stelvio
8/10
There's much talk from Alfa about how its offering wins on emotion and passion and design, and not being bland and off-white/silver German, but they're also keen on saying that it's a rational, practical and safe alternative, as well.
Alfa claims, yet again, a class-leading safety score for the Stelvio, with a 97 per cent adult occupancy score in Euro NCAP testing (aka a maximum five stars).
Standard equipment includes six airbags, AEB with pedestrian detection, blind-spot monitoring with rear cross path detection and lane-departure warning.
Ownership
BMW X3
7/10
BMW offers a segment standard, but increasingly mean-looking, three years/unlimited kilometre warranty. It's not just BMW, though, it's all of the premium Germans. You do get three years roadside assist into the bargain and you can pay to extend the warranty, too.
You can pre-pay your servicing, with a five-year/80,000km Basic package for $3685. If you think you're going to give your X3 M a proper walloping you can opt for the the 'Plus Package'. For a not-inconsiderable $8173.
BMW will cover your brake pads and rotors for the same period as the Basic package.
Service intervals are variable because, as ever, BMWs tell you when they need a trip to the dealer.
---
Alfa Romeo Stelvio
8/10
Yes, buying an Alfa Romeo means buying an Italian car, and we've all heard the jokes about reliability, and heard companies from that country claiming those problems are behind them. 
The Stelvio comes with a three-year/150,000km warranty, to make you feel safe, but that's still not quite as good as the Giulia, which is being offered with a five-year one. We'd be pounding the desk and demanding they match that offer.
Servicing costs are another point of difference, the company claims, being cheaper than the Germans at $485 a year, or $1455 over three years, with those services coming every 12 months or 15,000km.