Kia Sportage
Pricing and Specs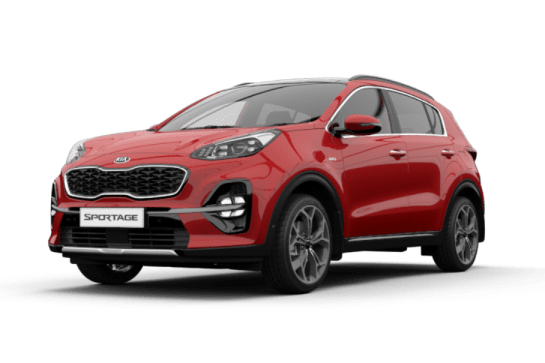 2020
From $28,190
Based on Manufacturer's Suggested Retail Price (MSRP)
1996 to 2019
$2,640 - 48,290
Updated in July 2018, the Kia Sportage SUV's current prices range from $28,190 for the Sportage S (FWD) to $47,690 for the Sportage GT-LINE (AWD).
Autonomous emergency braking is now standard after the refresh, as is lane-keep assist and driver attention alert, while top-grade GT-Line variants also gain adaptive cruise control, rear cross-traffic alert and blind-spot monitoring.
As for petrol engine choices, the base Si, Si Premium and SLi are available with a 114kW/192Nm 2.0-litre petrol engine and front-wheel drive, while the flagship GT-Line scores a more potent 135kW/237Nm 2.4-litre motor and all-wheel drive.
Both petrol engines employ a six-speed automatic transmission.
A 2.0-litre turbo-diesel engine is also available across all grades, which sends 136kW/400Nm to all four wheels via an eight-speed automatic transmission.
As standard, the Sportage comes fitted with a 7.0-inch multimedia system, 17-inch wheels, dual-zone climate control, automatic headlights and reversing camera with parking sensors.
Higher grades add a larger 8.0-inch multimedia unit, premium sound system, larger diameter wheels, 4.2-inch driver display, panoramic sunroof, wireless phone charger, powered tailgate, and heated and cooled front pews.
| Year | Price From | Price To |
| --- | --- | --- |
| 2020 | $28,190 | $47,690 |
| 2019 | $21,670 | $48,290 |
| 2018 | $19,140 | $46,860 |
| 2017 | $16,940 | $37,400 |
| 2016 | $14,740 | $34,210 |
| 2015 | $12,540 | $25,300 |
| 2014 | $10,890 | $22,110 |
| 2013 | $9,020 | $20,130 |
| 2012 | $8,250 | $18,370 |
| 2011 | $8,030 | $17,050 |
| 2010 | $6,380 | $15,620 |
| 2009 | $5,830 | $12,870 |
| 2008 | $5,060 | $11,660 |
| 2007 | $4,510 | $10,560 |
| 2006 | $4,290 | $6,270 |
| 2005 | $3,850 | $5,610 |
| 2004 | $3,190 | $5,500 |
| 2003 | $2,750 | $4,730 |
| 2002 | $2,640 | $4,070 |
| 2001 | $2,640 | $4,070 |
| 2000 | $2,640 | $4,510 |
| 1999 | $2,640 | $4,290 |
| 1998 | $2,640 | $4,070 |
| 1997 | $2,640 | $4,070 |
| 1996 | $2,640 | $4,070 |
* Manufacturer's Suggested Retail Price