Opel Astra and Insignia OPC 2013 review
Opel's push for a foothold in Australia just took a turn for the better with the imminent arrival of a trio of performance models from OPC, Opel's version of AMG. All were refined at the legendary German Nurburgring track where OPC has a test facility.
Opel has been tweaking production cars for racing since the late '90s and has plenty of motorsport success including the silverware from a DTM, (German Touring Car) championship. But the brand has only been in Australia for about six months and is competing in some of the most competitive segments.
OPC gives Opel instant cred' with motorsport enthusiasts and this will undoubtedly flow on to the general community once the Corsa, Astra and Insignia OPC models hit the road. The Corsa OPC is up against the likes of VW Polo GTi, Skoda Fabia RS and soon, the Peugeot 208GTi and Ford Fiesta ST. Hot competition indeed.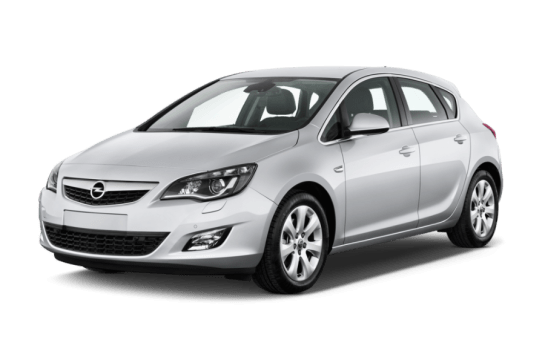 Explore the 2013 Opel Astra range
Astra OPC runs up against some real heavy hitters in VW Golf GTi (soon to go to a new generation Golf VII series), Renault Megane RS265, VW Scirocco, Ford Focus ST and even Mazda's wild 3MPS. But the elephant in the room is Mercedes Benz's new A250 Sport, possibly the best resolved front drive hatch available as of now.
Insignia OPC sedan is more of a GT car for relaxed high speed cruising rather than for track days or corner carving. It has no direct competition being right on the luxury tax trigger and offering turbo 2.8-litre V6 power through an auto six speed transmission and all-wheel drive. The engine is courtesy of Holden.
Value
All three models hit the value button with generous levels of equipment and some high quality components from the likes of Brembo, Dresder Haldex and Recaro. Corsa OPC goes for  $28,990, Astra OPC is $42,990 and Insignia OPC is $59,990. While the latter occupies its own niche, the other two are right on the money with competitors possibly better when spec' adjusted.
Fixed price servicing is part of the deal as is roadside assist for three years. A clever OPC Power app for your phone adds a whole new element to "bench racing" sessions at the pub, dinner party or barbecue where OPC owners can spruik the talents of their car and, of course, the driver.
The app records numerous technical details on cornering, braking, engine power and other info - into your phone. All three rate five star safety under Euro NCAP testing.
Astra OPC
This is possibly the best fettled of the trio from OPC's garage and will undoubtedly be the most popular - on looks if nothing else. It's a hottie - crouched ready to pounce with a powerful broad faced front and pumped out rear end.
Astra OPC is a front driver with a healthy 206kW/400Nm output from its 2.0-litre petrol direct injection and turbocharged four banger. The turbo is a twin scroll unit designed for instant response six speed manual transmission only is available.
That's all very nice but the really good thing about this car is the way it steers and handles thanks in part to a front steering system called HiPer strut that places the steering axis away from the drive axis. No torque steer under full acceleration.
Coupled with this is aggressive steering geometry that fires the Astra around corners like a race car. Impressive braking is then delivered by large diameter cross drilled discs with dual piston Brembo calipers.
Three mode Flex ride offering Normal, Sport and OPC modes is fitted to this and the other two OPC models. It alters calibration for the suspension, brakes, steering and throttle response. A mechanical limited slip diff completes the traction/drive picture.
Though a three door, Astra OPC can take five passengers and their luggage at a pinch. Auto stop start eco mode is fitted and the car can get as good as 8.1-litres/100km on premium. Leather, satnav, dual zone climate control auto headlights and wipers, electric parking brake - all included.
Corsa OPC
This cheeky three door baby also heads the power game in its class by a significant margin, rated at 141kW/230Nm (260Nm on overboost) from a 1.6-litre turbo petrol four. Opel knows its market well and offers Corsa OPC with a swag of "branded" components inside and out.
It gets Recaros inside, a digital radio, comprehensive instrumentation and subtle body add ons so people know you are driving something "special." It scores climate control, multiple wheel controls, auto lights and wipers, cruise and numerous OPC design touches.
Insignia OPC
The two OPC hatches and the bigger sedan are like chalk and cheese - in every way. This is an auto only model, with all wheel drive and a Holden V6 2.8-litre turbo petrol engine. There's nothing like it for sale unless you count the VW CC V6 4Motion but it's more of a luxo-barge than a sporty sedan.
Insignia OPC achieves 239kW/435Nm thanks to a range of technologies including direct injection, twin scroll turbo charging, variable cam timing and other trickery. It's crammed with goodies like the adaptive all wheel drive system, Flexride, rear limited slip diff, 19 or 20-inch forged alloys.
Like the other two OPCs, the Insignia has a specifically developed exhaust system to provide both performance gains and better aural quality.
Performance
Corsa OPC can put away a 0-100kmh sprint in 7.2 seconds and sip premium at a rate of 7.5-litres/100km. Astra OPC nails the 0-100kmh sprint in 6.0-seconds flat, offers prodigious roll on acceleration from all speeds and sips fuel at a best rate of 8.1-litres/100km. Insignia OPC stops the clocks at 6.3 seconds and uses premium at 10.9.
Driving
We were able to sample the Astra and Insignia OPC cars on the road and on the track and really like the Astra in both environments. The Insignia is pleasant enough but has a big price hurdle to overcome at 60K given Opel has pretty much no profile here at all.
That will change over time and with hero cars like the Astra OPC running around. We only did one lap in the Corsa and really can't comment. It feels pretty quick for a tiddler and looks OK as well as being well spec'd. But the story as far as we are concerned is all about Astra OPC.
Is it as good as the Megane and the GTi? Answer, unequivocally yes. It's a precise instrument spoiled only a tad by the swooshing exhaust that sounds like a vacuum cleaner under maximum throttle. We are sure owners will fix that pronto. It's a dream to look at and has plenty of kit to keep you comfy and happy.
Verdict
Corsa? Can't comment sorry. Insignia? Maybe, maybe not. Astra? Yes please.
Pricing guides
$10,388
Based on 16 cars listed for sale in the last 6 months
Range and Specs
| Vehicle | Specs | Price* | |
| --- | --- | --- | --- |
| 1.4 | 1.4L, PULP, 6 SP MAN | $7,150 – 10,120 | 2013 Opel Astra 2013 1.4 Pricing and Specs |
| 1.6 Select | 1.6L, PULP, 6 SP AUTO | $7,990 – 11,777 | 2013 Opel Astra 2013 1.6 Select Pricing and Specs |
| 1.6 Sports | 1.6L, PULP, 6 SP MAN | $10,990 – 11,986 | 2013 Opel Astra 2013 1.6 Sports Pricing and Specs |
| CDTi | 2.0L, Diesel, 6 SP AUTO | $8,910 – 12,540 | 2013 Opel Astra 2013 CDTi Pricing and Specs |
Pricing Guide
$13,990
Lowest price, based on 7 car listings in the last 6 months
View cars for sale