Ford Focus ST 2013 Review
The best -- the smartest -- buying of any car type is surely the hot hatch. Please banish any image of young miscreants in children's headwear driving Japanese derived and horribly enhanced doof doof doofus devices.
Since the 2005 edition of Volkswagen's Golf GTI, a sum of some $40k will buy you a hatch with the family capacity of most of the small SUVs to which we're hopelessly addicted, but possessed of driving dynamics to rival sports cars priced in triple figures.
The trick  -- and it's a neat one -- is to take an inexpensive, mass produced five door shopping trolley and imbue it with performance dynamics without forsaking daily driveability.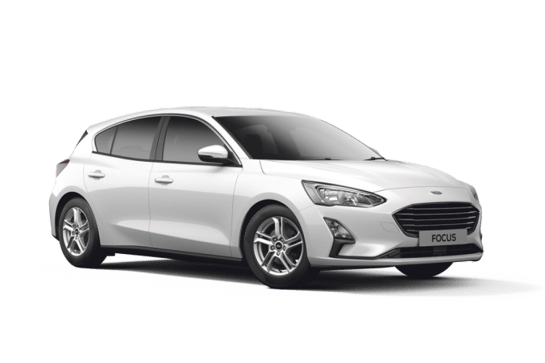 Explore the 2013 Ford Focus range
The best -- and we argue Ford's Focus ST is just that -- are a sublime blend of mild and wild.
Value
A tag of $38,290 for a five door (four for passengers, one for their stuff) is sound enough. At this price or more some have only three portals. The standard kit quotient pushes the ST into the terrain of the exceptional Recaro sports seats, dual-zone climate control, heated and folding exterior mirrors, automatic bi-xenon headlights, auto-dimming rear vision mirror and rain-sensing wipers.
Satnav is no extra, albeit on a smallish screen. Nor are the nine (count 'em) speakers, Bluetooth, flash pedals and keyless entry/ignition. Although manufacture of Australian issue Focii last year shifted to Thailand, the ST remains a Euro Ford.
Technology
The foundations are, of course, the small car class-leading Focus hatch, most of which run a naturally breathing 2.0-litre direct-injection four-cylinder engine. The ST uses the turbo-charged Ecoboost found variously in the Falcon, Jaguar XF and Volvo S60, here tuned to a formidable 184kW/360Nm.
That's some way above the GTI, though the Ford is but a few tenths quicker from 0-100km/h at 6.5 seconds. The Ford is also to be had only with a six-speed manual, which restricts its appeal to people who like driving.
That experience is enhanced by variable-ratio steering of almost alarming directness. It's equally adept in the carpark as when hooking hard and fast through a favoured open road bend. And that process is lent surety by the torque vector on the front axle that counters the dreaded understeer and goes far toward removing the need for (and extra weight entailed by) driving the rear wheels too.
Design
Ford can't quite crack the upper market interior thing. The ST's cockpit is a bit meh, behind most competitors, especially the plush innards of Opel's Astra OPC. The bum-gripping Recaros serve well the ST's remit, but the instrumentation and centre stack of lesser models are no less frantic here. There's a plethora of readouts between the dials, but no digital speedo -- an annoyance of the milder models, a problem in the ST.
You won't lose it in carpark though, especially not in the signature yellow you see here. The hot hatch enhancements aren't subtle, nor are they too much. It sits lower than a normal Focus on 18-inch wheels wrapped in 235/40 Goodyear rubber. The buckets eat a bit of rear leg room but not its four door facility. At 316 litres the boot's about par.
Safety
Rear parking sensors and reversing camera are the cherries atop the five star safety cake. These are optional in the GTI and Renault Megane 265. They shouldn't be.
Driving
It's an almost pleasant surprise when, under hard acceleration, you feel playful tugging through the ST's steering wheel -- otherwise it's refined and well-mannered.
This is also one of least laborious manuals you'll drive, summoning all its torque early and smoothly to pull away like a diesel sans the turbo lag that more obviously affects oilers. Nor will you be easily caught out of gear; at just north of idle the ST pulls cleanly in fourth. Only an elephantine turning circle compromises it around town.
It's in those ever more difficult to find moments of open road enjoyment that the fast Focus shines. This is the most smartly tuned suspension of any hot hatch in its ability to ride rougher roads without denuding sporting aptitude. Exceptional front end grip and razor sharp turn-in make it the front drive corner carver par excellence.
The rival Renault is rightly exalted and just that bit more adept, but I'd rather live with the Focus. Competition is ferocious and about to become more so. For now, however, the ST is our hot hatch choice. Nothing else so smoothly blends driveability, practicality and the ability to induce smiles.
Verdict
The automatic choice, even if it isn't an automatic.
Pricing guides
$10,990
Based on 362 cars listed for sale in the last 6 months
Range and Specs
| Vehicle | Specs | Price* | |
| --- | --- | --- | --- |
| Ambiente | 1.6L, ULP, 5 SP MAN | $5,500 – 8,470 | 2013 Ford Focus 2013 Ambiente Pricing and Specs |
| Sport | 2.0L, Diesel, 6 SP AUTO | $8,800 – 13,200 | 2013 Ford Focus 2013 Sport Pricing and Specs |
| ST | 2.0L, PULP, 6 SP MAN | $12,900 – 18,700 | 2013 Ford Focus 2013 ST Pricing and Specs |
| Titanium | 2.0L, Diesel, 6 SP AUTO | $10,100 – 15,180 | 2013 Ford Focus 2013 Titanium Pricing and Specs |
Pricing Guide
$5,465
Lowest price, based on 383 car listings in the last 6 months
View cars for sale
Similar Cars
Ford Mondeo

Mazda 3

Hyundai i30

Toyota Corolla