Opel Astra OPC hatchback 2013 review
Well that didn't take long. General Motors' German brand Opel has been in the country just six months and it has discovered Australians love hot hatches.
About one-in-four Volkswagen Golfs sold locally are the GTI version – compared to a global average of just five per cent – so it makes sense Opel would expedite the arrival of its hi-po hatch.

It comes to us with a familiar name, the Astra OPC (the latter standing for Opel Performance Centre), and a similar philosophy to the world's best hot hatches: a lot of power in a pint-sized package.

The last time we had a car like this from Opel it was called the Astra VXR and wore a HSV badge (2006 to 2009). But this one is an all-new model.
Value
The price of the Opel Astra OPC starts at $42,990 plus on-road costs, which is dearer than the five-door Ford Focus ST ($38,290) and VW Golf GTI ($40,490).

Bravely, the Opel Astra OPC is even dearer than the starting price of the highly regarded Renault Megane RS265 ($42,640), the world's fastest hot hatch judging by that global benchmark, the Nurburgring. With that in mind, you'd expect the Opel to come with the works – which it does in some areas but not others.

It gets leather sports seats as standard, but metallic paints adds $695 (ouch) compared to $800 in the Renault Megane RS (double ouch) and $385 in the Ford Focus ST (that's more like it).

The Astra OPC's turbocharged 2.0-litre engine (the class staple) has the most power and torque among its peers (206kW and 400Nm), but this doesn't translate to quicker performance (see driving).

The interior has a much more upmarket appearance than the Renault (although equal to the glossy materials in the Ford Focus ST) and its superb sports seats are a win.

But the Opel's buttons and controls are fiddly to use, like setting a radio station for example. Navigation is standard – but a rear camera is not available at any price. (A rear camera is standard on the Ford and optional on the Renault and Volkswagen). Rear sensors are standard but front sensors have not been designed for the OPC's aggressive front bumper.

However, the biggest consideration for value is what the car will be worth when you go to sell it. Depreciation is the single biggest cost of ownership after the purchase price.

The Renault Megane RS and Ford Focus ST don't have the strongest resale values either (the Renault because it's a niche product and the Ford because it is still building its reputation with the new ST badge).

But the wholesale trade says the Opel brand is still too new to forecast what the Astra OPC will be worth in a few years, which means they will initially play it safe and low-ball it at trade-in time.
Technology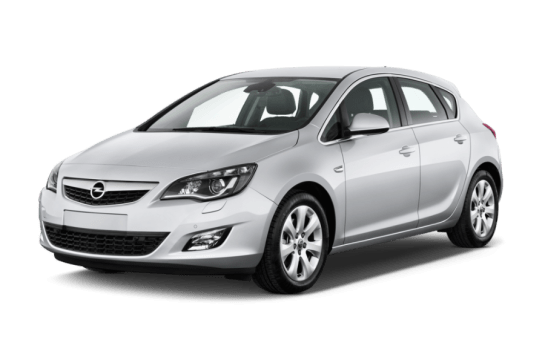 Explore the 2013 Opel Astra range
The Astra OPC has a suspension system it calls "Flexride", but they could easily have called it "magic carpet ride".

Despite riding on massive 19-inch wheels and Pirelli P Zero tyres (the in-vogue performance tyre among all the thoroughbred brands) the Astra OPC glides over the worst roads that our respective state governments can throw at us – despite the trillions they take in tolls (sorry, wrong forum).

It has a rather low-tech (but highly effective) mechanical limited slip differential which, Opel helpfully points out, drives the front wheels. This installation of a stronger, tighter lump of metal to help get power to the road is a welcome move at a time when some other manufacturers (we're glaring at you, Ford and Volkswagen) try to convince us that electronics can do the same job.

A mechanical limited slip differential, favoured by the Renault Megane RS and the Opel Astra OPC, helps drive power to the inside front wheel in tight turns.

Electronically-controlled front traction systems (which I dare not call an electronic limited slip diff as some car makers do – glaring at Ford and VW again) are okay in normal driving conditions. But when corners start to tighten they're all but useless – despite what the brochure says.

So thank you Opel (and Renault) for avoiding technology in this instance. Need further proof a mechanical LSD is the way to go? VW will offer it as an option on the new Golf 7 GTI later this year.
Design
Stunning. The car is so well proportioned and so smooth you can't help but admire it. You may even find yourself walking around it a few times before you get inside. As mentioned earlier, the interior is a cut above most of the competition with high gloss finishes, stylish lines and superb front seats.

But good design needs to go all the way in my opinion and be functional. Unfortunately the Opel audio and air-conditioning controls seem more of a challenge than a welcoming invitation to the interior. Too many buttons that take too long to figure out.

We drive more than 250 cars a year and if we need to consult the owner's manual after 30 minutes of trying, that's a fairly good sign that it's not intuitive. Looks great guys, but make it easier to use next time.

And, if I'm honest, the 19-inch five-spoke alloy wheels on our test car looked a bit plain compared to the more dramatic-looking 20-inch wheels (a $1000 option and $1000 well spent).
Safety
Six airbags, five-star safety and a three-stage stability control setting (depending on how brave you want to be). The Renault gets eight airbags (if you're counting) but the crash score is the same.

Good road holding also deserves credit here, and the Opel Astra OPC has that in spades. The Pirelli tyres are among the grippiest in the wet or dry on the road today. It's why they're favoured by Mercedes-Benz, Porsche, Ferrari and others.

The four-piston race-bred Brembo brakes are good but don't have the same precise feel as the Renault Megane RS265 we tested back-to-back.

The only blots on an otherwise impressive report card are the lack of front parking sensors or a rear camera – even as an option. A job for the facelift then.
Driving
Opel has done a brilliant job of blending excellent grip and dynamics with tyres and suspension that won't have you visiting the chiropractor every week. It's definitely one of the better executions of ride comfort and handling prowess.

In terms of outright pace, the Opel matches the Renault Megane RS265 with a 0 to 100km/h of 6.0 seconds – despite the Astra OPC having more power and torque. In reality, though, the Opel has a little more turbo lag – power delay – from low revs compared to the Renault Megane RS265, which makes the engine's awesome power less accessible.

Opel likes to say its car is more capable around town than its hot hatch peers – but in addition to the turbo lag it has the broadest turning circle (12.3 metres, bigger than a Toyota LandCruiser Prado, which is 11.8m if you're wondering).

The Astra's brake pedal travel is a little longer, as is the gearshift throw. Neither feel like a true performance car. In the Renault Megane RS265 each movement feels like you're operating a pair of scissors, so precise are the responses.

The sound of the Opel's engine sucking as much air as possible during hard acceleration is not as characterful as it is in other cars of this type. The Renault Megane RS265 rewards you with a subtle turbo whistle and crackle of the exhaust between gear changes. The Opel Astra OPC sounds like a cat coughing up a fur ball.
Verdict
The Astra OPC is a highly credible hot hatch – it's just not quite as good, as complete or as affordable as the competition. If you want style and pace, buy the Opel Astra OPC. If you want the best hot hatch – for now, at least – buy the Renault Megane RS265. Or wait and see what the new VW Golf GTI is like when it arrives later this year.
Pricing guides
$11,950
Based on 23 cars listed for sale in the last 6 months
Range and Specs
| Vehicle | Specs | Price* | |
| --- | --- | --- | --- |
| CDTi | 2.0L, Diesel, 6 SP AUTO | $8,250 – 11,660 | 2013 Opel Astra 2013 CDTi Pricing and Specs |
| 1.4 | 1.4L, —, 6 SP MAN | $6,600 – 9,350 | 2013 Opel Astra 2013 1.4 Pricing and Specs |
| CDTi Sports Tourer | 2.0L, Diesel, 6 SP AUTO | $8,800 – 12,430 | 2013 Opel Astra 2013 CDTi Sports Tourer Pricing and Specs |
| 1.4 Sports Tourer | 1.4L, —, 6 SP AUTO | $8,140 – 11,440 | 2013 Opel Astra 2013 1.4 Sports Tourer Pricing and Specs |
Pricing Guide
$8,990
Lowest price, based on 10 car listings in the last 6 months
View cars for sale
Disclaimer: The pricing information shown in the editorial content (Review Prices) is to be used as a guide only and is based on information provided to Carsguide Autotrader Media Solutions Pty Ltd (Carsguide) both by third party sources and the car manufacturer at the time of publication. The Review Prices were correct at the time of publication.  Carsguide does not warrant or represent that the information is accurate, reliable, complete, current or suitable for any particular purpose. You should not use or rely upon this information without conducting an independent assessment and valuation of the vehicle.