Mercedes-AMG 2020 review: GLA45, C63 S, E63 S, GT C, G63 | RWD vs AWD on ice
What we like
A good set of winter tyres are "wow"
E63's fully variable traction control
4MATIC drivetrains much safer
What we don't
Winter tyres largely pointless for Oz
This much power is just for fun
Capability wasted on G63
What we like
A good set of winter tyres are "wow"
E63's fully variable traction control
4MATIC drivetrains much safer
What we don't
Winter tyres largely pointless for Oz
This much power is just for fun
Capability wasted on G63
Driving on ice, for 99 per cent of Australians, is entirely, hilariously pointless.
Even if you do find snow in Australia at the height of winter, it's more than likely you'll be driving on a heavily salted, heavily graded arterial road through our laughably small alpine regions, with someone enforcing the rules at any entry-point that you MUST carry or put on chains.
So, when we were invited to drive a whole bunch of AMG performance vehicles on ice at New Zealand's Snow Farm, we thought – sure, it's going to be a lot of fun, but what's in it for Aussie readers.
Well, there are some neat learnings about things like winter tyres and realities of driving in such extreme conditions that you've probably only seen in movies, but other than that it gave us a chance to pit the RWD likes of the C 63 S and GT C against the 4Matic tech that underpins the GLA 45 and E 63, as well as a short but sweet hill climb in the ridiculous (and gold-wrapped) G 63.
The setup
The event was located atop a mountain on New Zealand's picturesque South Island at a facility called the Southern Hemisphere Proving Grounds, affectionately known as The Snow Farm.
You might have seen the entry to it before if you've been skiing in Cardrona. It's just opposite the climb to the snowfields.

The Southern Hemisphere Proving Grounds is unique, and certainly not like anything in Australia.
Up top is a series of long flat plateaus (once farms, hence the nickname) that are great for conducting all sorts of vehicle testing.
In fact, Snow Farm is the only location in the southern hemisphere where snow-condition testing can be carried out, while the northern hemisphere is experiencing summer.
We were invited there to take part in the AMG Driving Academy. It's a new-to-the-southern-hemisphere program where recent AMG buyers can sign up to be shipped across from Australia to drive Benz's own fleet of vehicles on the ice.
The program is one action-packed day, where instructors brief you on various exercises, then essentially let you loose to experience the cars on your own.
Surprisingly, the program, run every second year (weather permitting), is even reasonably affordable with our contact from Mercedes telling us that punters pay between $4- and $5000 for the pleasure.

The location alone is stunning, and well worth visiting. The donuts are just a huge bonus.
A reasonable expense when you consider most of them would have just forked out $130,000 plus for most of the vehicles we had access to.
The exercises were all planned and conducted by experienced race drivers from all over Australia, and consisted of a series of acceleration and brake tests, slaloms, a 'Scandinavian Flick' tutorial, donuts (naturally), and a hill-climb for the G63 to show off its four-wheel drive abilities and sheer brawn.
All of this was topped off with a timed motorkhana in the rear-wheel drive C 63s to test the skills learned throughout the day.
The cars
The tests were specific to each vehicle available, which made for some interesting discoveries along the way.
Kicking the day off with an acceleration and brake test was interesting (and deliberate) as it let you get a handle on the sheer power of winter tyres.
If, like most Australians, you've never driven in even remotely frosty conditions, it's not like anything you would have experienced. It's not like mud, it's not like grass and it's certainly not like wet tarmac.
If you've gone skiing around Hotham or Thredbo or perhaps even in New Zealand before, you may have experienced a bit of slip and slide in a poorly equipped rental car, but nothing can quite prepare you for the sheer gripping power of proper winter tyres on terrain that's hard enough to stand on.
The tyres the demo cars were fitted with – variations of Continental's WinterContact range – are built from rubber formulated with a special winter mix to prevent them becoming too hard, this means they are capable of maintaining some form of movement, and therefore friction, even in the sketchiest of ice conditions.

Continental's WinterContact range of tyres are super impressive, although largely pointless for Australians.
Flexible and angled rubber elements that make up the tread are designed to capture and hold snow.
Under pressure the small sipes cut into the outer edge of the tyre push up against each to effectively create a serrated edge that helps the snow pack together across the tread.  
This fills the tyres up with an extra surface with which to gain traction, as snow sticks together.
It's an unnatural feeling to be able to slow to a halt relatively quickly on sheer ice, and an impressive feat of engineering.
The cars on offer in the rear-wheel drive camp were the Mercedes-AMG C63 S, sporting a 4.0-litre twin-turbo V8 (375kW/700Nm) and the GT C, sporting a similar layout (410kW/680Nm), meanwhile, over in all-wheel drive 4Matic camp, there was the now-dated 2.0-litre turbo GLA 45 (280kW/475Nm) which is waiting for a replacement next year, and the newest car of the lot, the E 63 S 4Matic + (450kW/850Nm).
4Matic all-wheel drive systems are co-developed by Daimler (Benz's parent company) and Magna Steyr (the same conglomerate that manufactures cars such as the new Toyota Supra in Austria).

Headlining the 4MATIC AWD camp was the E63 S.
They are different across each model, from the GLA 45 which has an electronically controlled differential able to split power from 100 per cent front to 50/50 front/rear, to the E 63 which is capable of dynamically sending power across each axle, with the ability to send 100 per cent of torque to the rear wheels in 'Drift Mode'.
None of these vehicles has a 'snow' mode, just various performance settings for the suspension and drivetrain, ranging from 'Comfort' to 'Sport +'.
Most of the time traction control was fully off, although the E 63's variable traction control settings could give you a kind of safety net for cutting torque when the car detected you'd gone too far around your axis.
All the vehicles were in Australian specification, and as part of the AMG Academy, are specially shipped over for the week the event takes place.
The drive experience
The instruction at the beginning is to "forget everything you know" about driving on tarmac, mud or grass, and it's all true. Driving on ice may as well be an entirely different discipline.
So much of it is counter intuitive. The first thing you'll have to do is switch off all the safeties in your brain which prevent you from pushing the accelerator pedal of a 375kW 4.0-litre V8 all the way to the firewall. Your foot will need to stay planted there for a lot of the day.

It takes a moment to let yourself loose on the accelerator pedal of something as powerful as the AMG GT C.
The next thing is you can forget traditional advice about stopping and turning. Get yourself in a slide in the all-wheel drive vehicles, and the only way to pull it toward where you actually want to be is not to hop on the brake, but actually push the accelerator further down.
It takes an hour or two to get used to, but once the penny drops and you understand what works and what doesn't, the slalom exercises were the most interesting.
They let us pit the rear drive GT Cs against the 4Matic E 63 S.
The most interesting part of the exercise was figuring out that the overpowered and less-sophisticated GT C was actually much easier to wrangle… until it wasn't. It slid easily, allowing you to power around the cones in the S-shaped patterns with ease.
The guides bark at you "more power" and it simply becomes a rhythm of max throttle, then zero throttle and swinging the wheel across to get the nose pointing where you want the car to go.
But only after several seconds, as the ice causes an excruciating second or two of delay to see whether you've overcompensated on the steering.
Again, it's counter intuitive, as to get the car swinging back the other way, you're pretty much steering the back end with the accelerator. Braking ruins everything.

Driving on ice is a completely different discipline from driving on any other surface. It's counter-intuitive and challenging.
Swapping into the E 63 and you can basically throw those rules out the door. The E 63 with its long wheelbase and far more sophisticated drive systems felt cumbersome, and its rhythm was totally different.
You literally need to steer with power, letting off only to bring the nose in. Too much power too early or any brakes at all and you'll go into an understeer slide, overshooting or simply smashing into the next cone.
Drift exercises, at either end of the slalom tests, was where you had the freedom to make silly mistakes. "Wider, you need to go wider" was the instruction on the 4Matic E 63, once it's swung in, the angle of drift was controlled with accelerator alone.
To my surprise, there were those of the group that found the E 63 the easier of the two. One of the drive tutors tells us that given enough time, everyone comes around on the E 63 eventually. Goes to show that ice driving will really mix up what you're used to.
A similar test set up with GLA 45s alone proved to us that nothing can really compare to a short wheelbase on the powder.
We were permitted to basically ride the limiter in the raised hot hatch, in an attempt to maximise the available torque and maintain a consistent drift during the Scandinavian Flick (a rally trick for launching the vehicle into a prolonged drift).
Again, much like the E 63, the only thing that could bring you back from sliding too far was more accelerator.

It surprised me to find the GLA45 was by far the most entertaining and controllable car. Power isn't everything.
Slinging the little GLA around was much easier though, the responses to your inputs were faster, and with the extra ride height, the effect of gravity was more easily felt. For the most part, this meant correcting errors wasn't as difficult or costly in terms of distance.
Our final exercise, a hill climb in the totally obscene looking gold G 63 proved two things. Firstly, the monster G-Class with its three locking diffs and 'slippery mode' in the traction control for controlling all that weight in descents is as stupidly capable as it is expensive.
Secondly, ascending in the snow and ice is a lot like ascending in sand, whereas descending requires a great deal more caution.

The G63 is awesome in how capable it is, it's sad to see most of them permanently reside in cities.
It would be nice to see a more affordable (sub $90k) version of the G-Class for Australian off-road enthusiasts at any rate. At present the cheapest option for the capable Benz is the G 300 wagon ($109,900).
Verdict
What are our take-aways from this? Well, a good set of winter tyres will shock you as to how much traction you can get on an icy surface, and it's easy to understand how much the rest of the world relies on them for half the year. If you're travelling to a location where it's going to snow on the roads, believe the hype, these kinds of tyres will save you from an embarrassing accident.
Also, while rear-wheel drive is a bucket-load of fun in low-traction conditions, four-wheel drive is both safer (as I found in the E 63) and better-performing (as I found in the GLA 45) once you've got the skills.
An obvious conclusion perhaps, but also a reminder that few people ever get to test the limits of their vehicles' traction or the effects of pure physics in low-traction scenarios. While not everyone can participate Mercedes-AMG's over-the-top Snow Farm course as we did here, there are plenty of courses in Australia where you can learn the limits of your vehicle. Everyone should do it at least once. It will only make you a better driver. 
Note: CarsGuide attended this event as a guest of the manufacturer with travel and meals provided.
Pricing guides
$88,888
Based on 31 cars listed for sale in the last 6 months
Range and Specs
| Vehicle | Specs | Price* | |
| --- | --- | --- | --- |
| GLA180 | 1.6L, PULP, 7 SP AUTO | $37,000 – 47,850 | 2020 Mercedes-Benz GLA-Class 2020 GLA180 Pricing and Specs |
| GLA180 Night Edition | 1.6L, PULP, 7 SP AUTO | $40,900 – 52,360 | 2020 Mercedes-Benz GLA-Class 2020 GLA180 Night Edition Pricing and Specs |
| GLA250 4Matic | 2.0L, PULP, 7 SP AUTO | $52,400 – 66,220 | 2020 Mercedes-Benz GLA-Class 2020 GLA250 4Matic Pricing and Specs |
| GLA220 D | 2.1L, Diesel, 7 SP AUTO | $44,100 – 55,770 | 2020 Mercedes-Benz GLA-Class 2020 GLA220 D Pricing and Specs |
Pricing Guide
$68,890
Lowest price, based on 29 car listings in the last 6 months
View cars for sale
Similar Cars
Kia Sportage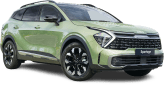 Mazda CX-5

Audi Q3

Toyota RAV4

Disclaimer: The pricing information shown in the editorial content (Review Prices) is to be used as a guide only and is based on information provided to Carsguide Autotrader Media Solutions Pty Ltd (Carsguide) both by third party sources and the car manufacturer at the time of publication. The Review Prices were correct at the time of publication.  Carsguide does not warrant or represent that the information is accurate, reliable, complete, current or suitable for any particular purpose. You should not use or rely upon this information without conducting an independent assessment and valuation of the vehicle.