Suzuki SX4 4WD 2007 review

So when it came to taking her for a ride in the Suzuki SX4, I expected a barrage of criticism about a nifty but frankly impractical car for city driving. But she loved it.
Apart from the nice dark blue (Kashmir Blue) paint job and the aircraft-like control panel that lit up brighter than Halley's Comet, it was all about comfort.
This meant the ease with which she could get in and out of the vehicle. She had no problems, unlike the struggle she has with my ageing Laser hatchback.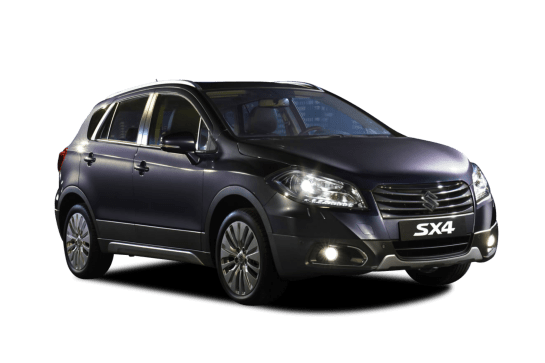 Explore the 2007 Suzuki SX4 range
She was also riding a little higher than usual and had a good clear picture of the road ahead again.
I suspect mums with young children would also find the height of the Suzuki much easier to negotiate for baby capsules.
But for the driver, a few negatives need to be stated.
For a start, the boot space is small - my grandmother's walker wouldn't fit into it - unlike my little Laser. I found the five-speed manual slightly clunky, but I've been reassured they loosen up after a few thousand kilometres. There is a blind spot at the front where the car has an extended A-pillar and a slight noise issue at 110km/h.
But there are plenty of positives.
Number one is the keyless entry and keyless ignition. After initially believing this feature was more gimmick than useful gizmo, it proved surprisingly practical.
Take the scenario of diving into a handbag searching for keys while holding six bags of shopping. It doesn't happen with the SX4. While the "key" needs to be very close to the car - in your handbag or pocket - the driver merely pushes a door handle button to gain entry, then turns the ignition starter.
The SX4 has great handling around corners and the steering isn't too sensitive like many new cars. It was a nifty city driver, particularly when it came to parking.
But the SX4 is an off-road vehicle and it needed to be put through its paces in the mud around Port Gawler. I'd never driven in the sand and mud and I'm sure my husband expected the car to get bogged and to be hailing for help. Fortunately, the water hazards proved far from that and the good grip from the 4WD ensures the driver is in control.
For a small car at a good price of about $24,000, there are plenty of nifty standard features, including six-stacker CD, cruise control, roof racks, power windows, fog lamps and a leather-clad steering wheel.
It has six airbags, an immobiliser and child-proof rear door locks.
The SX4 is a great car for the price and a petrol miser. But don't believe me. Ask my grandmother.
Pricing Guides
$6,645
Based on 38 cars listed for sale in the last 6 months
Range and Specs
| Vehicle | Specs | Price* | |
| --- | --- | --- | --- |
| (base) | 2.0L, ULP, 5 SP MAN | $4,100 – 6,990 | 2007 Suzuki SX4 2007 (base) Pricing and Specs |
| 4x4 | 2.0L, ULP, 5 SP MAN | $4,999 – 9,999 | 2007 Suzuki SX4 2007 4x4 Pricing and Specs |
| S | 2.0L, ULP, 4 SP AUTO | $5,985 – 8,999 | 2007 Suzuki SX4 2007 S Pricing and Specs |
| (base) | 2.0L, ULP, 5 SP MAN | $4,100 – 6,990 | 2007 Suzuki SX4 2007 (base) Pricing and Specs |
Pricing Guide
$3,400
Lowest price, based on 10 car listings in the last 6 months
View cars for sale