Suzuki SX4 2007 review: snapshot

In a little over six months the SX4 will be morphed into a World Rally Car, complete with a turbocharged engine and four-wheel drive, to chase global motorsport success.
The SX4 will also grow beyond a baby stationwagon to become a four-door sedan and, probably, a compact hatch before Suzuki has finished with development of its newest model line.
The SX4 is designed as a crossover wagon, which means it is fine for young families but was really planned for people who want a wagon for carrying work. That could be dogs or bicycles or any other lifestyle accessory, including a child.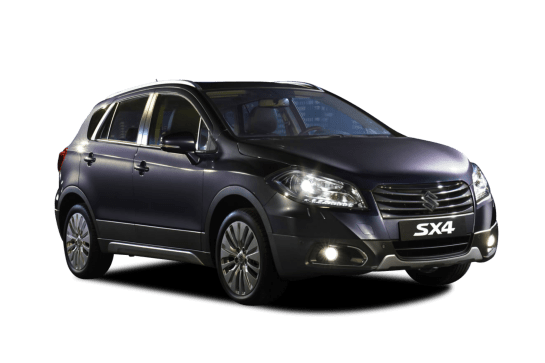 Explore the 2007 Suzuki SX4 range
It comes with a 2.0-litre engine, four-wheel drive and fully independent suspension, as well as six airbags, anti-skid brakes and even breakaway pedals for impact protection. There is a switch to lock the Suzuki in four-wheel drive, but it is basically an on-demand system. The price is sharp at $24,390 for the five-speed manual or $26,390 for the four-speed automatic.
The SX4 arrives as Suzuki really gets going in Australia thanks to the Swift, which was CARSguide Car of the Year in 2005, and the Grand Vitara. All three show a new approach to design and engineering.
Suzuki has put some fun stuff into the new wagon, including a keyless entry system. It also comes with alloy wheels, airconditioning, electric windows and mirrors, a tilt-adjustable steering column, audio controls on the steering wheel and a digital readout for temperature and fuel consumption.
It is already doing well in Australia and causing problems for Suzuki. As with the Swift Sport, Suzuki can't keep up with demand.
"The car is putting a lot of pressure on us. We have just had the allocation lifted from Japan and they are expecting big things from us," Suzuki Australia sales and marketing chief Tony Devers says.
He believes the SX4 is putting Suzuki on a lot of shopping lists. It will also expand the brand's following, particularly with younger people moving into their first new car, he says.
"We are getting a lot of people moving out of Subaru Foresters and Imprezas. They want something a bit smaller, but still with the all-wheel-drive capability.
"Subaru is the obvious rival, but really it's anything in the small-car area. And we have the SX4 sedan coming later in the year," Devers says.
Pricing Guides
$6,645
Based on 38 cars listed for sale in the last 6 months
Range and Specs
| Vehicle | Specs | Price* | |
| --- | --- | --- | --- |
| (base) | 2.0L, ULP, 5 SP MAN | $4,100 – 6,990 | 2007 Suzuki SX4 2007 (base) Pricing and Specs |
| 4x4 | 2.0L, ULP, 5 SP MAN | $4,999 – 9,999 | 2007 Suzuki SX4 2007 4x4 Pricing and Specs |
| S | 2.0L, ULP, 4 SP AUTO | $5,985 – 8,999 | 2007 Suzuki SX4 2007 S Pricing and Specs |
| (base) | 2.0L, ULP, 5 SP MAN | $4,100 – 6,990 | 2007 Suzuki SX4 2007 (base) Pricing and Specs |
Pricing Guide
$3,400
Lowest price, based on 38 car listings in the last 6 months
View cars for sale