Suzuki SX4 manual 2007 review: road test

If somehow the Swift will always evoke images of teen gits in baseball caps, the SX4 suggests a soft-drink commercial.
It's a prop you'd expect to see parked on a beach surrounded by cavorting nubiles and their well-toned boyfriends. A "things go better with ..." sort of thing.
Even if you've reached the stage in life where compulsory military service for the young people seems to have some merit — or at least a vigorous state-sponsored suppression of their music — there's much to like about the SX4.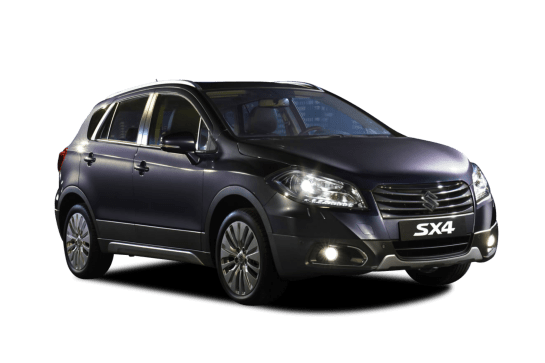 Explore the 2007 Suzuki SX4 range
Sitting between the Swift and Grande Vitara, the SX4 is a sort of mini-wagon. With an adequate 2-litre petrol four, 20cm ground clearance and lockable 4WD, a McDonald's drive-through should hold no fear.
Yet, compact in dimension and neutral in behaviour, the SX4 is a more convincing attempt at a small car/soft-roader crossover than some far more expensive models for which this claim is made.
And unlike some of them, the all-wheel-drive system is at least worthy of the name. Via a centre console button you can lock the SX4 in FWD for the best urban petrol consumption, or four-wheel drive for maximum traction in the wet.
Or leave it in automatic for the onboard sensor to determine how much torque is required by which axle. It's a piece of extra insurance for the inexperienced driver. As, too, is the five-speed manual with which our car was equipped. Even if Junior becomes a cog out auto lover in later life, I would like him to learn to drive first.
If the little Suzi is hardly the most refined ride even for this sort of dough, and fraught with wind noise into the bargain, it would do for him. As will the beneath basic interior that would surely stand up to sand, fast-food detritus and dubious stains.
Safety is the area in which Suzuki's progress has been most satisfactory in recent years. It needed to be.
The SX4 features dual front airbags, ABS with Brake Assist and Electronic Brake Force, though it lacks a stability control system. We bleat about the interventionist nature of certain electronic nannies, but this car's for him, not me, and stability control ain't even an option.
That said, while the SX4 is yet to be officially crash tested, the comparable Swift scored a more than satisfactory four stars in NCAP testing.
If that's one star down on certain vehicles that are banned to P-platers by the Road Toll Authority, the SX4 is a hell of a lot safer than dozens of those they are legally permitted to drive.
So, which way did you vote yesterday? The winner would do well to remember that Junior and his mates will be casting theirs in 2011. Until then, the SX4 deserves endorsement.
Pricing Guides
$6,645
Based on 38 cars listed for sale in the last 6 months
Range and Specs
| Vehicle | Specs | Price* | |
| --- | --- | --- | --- |
| (base) | 2.0L, ULP, 5 SP MAN | $4,100 – 6,990 | 2007 Suzuki SX4 2007 (base) Pricing and Specs |
| 4x4 | 2.0L, ULP, 5 SP MAN | $4,999 – 9,999 | 2007 Suzuki SX4 2007 4x4 Pricing and Specs |
| S | 2.0L, ULP, 4 SP AUTO | $5,985 – 8,999 | 2007 Suzuki SX4 2007 S Pricing and Specs |
| (base) | 2.0L, ULP, 5 SP MAN | $4,100 – 6,990 | 2007 Suzuki SX4 2007 (base) Pricing and Specs |
Pricing Guide
$3,400
Lowest price, based on 24 car listings in the last 6 months
View cars for sale