Suzuki SX4 manual 2007 review

It appears to be a question rather than an answer. One that a TV quiz presenter would start by asking: "What am I?" then throwing it open to frazzled contestants barely coping with a live audience and the knowledge three million people watching at home are waiting for the contestant to make a complete prat of themselves.
The Suzuki SX4 is the answer to a question few would ask. It's a hatchback, but could be a wagon; it's not a 4WD, though it has all-wheel- drive; it's not really a sports car despite its healthy 2.0-litre engine.
In a world of cars with a dedicated purpose, the SX4 is an anomaly. It can be all things to all users and that is its appeal. It will cope with some light running along gravel tracks, even a jaunt on firm beach sand.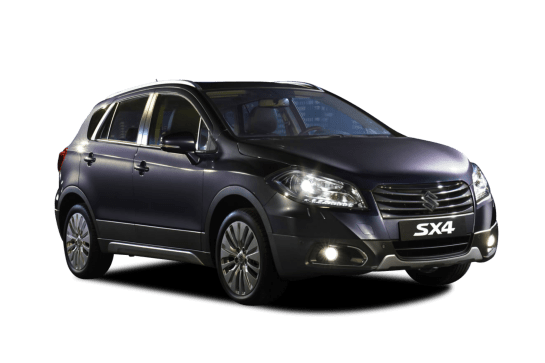 Explore the 2007 Suzuki SX4 range
It is also nimble enough for the city and spacious enough for a couple or a young family.
And carrying a price tag of $24,390 for the manual model, the SX4 may not be at the cheapest end of the scale, but it's still an affordable package. Especially when considering the small car has a personality crisis when it comes to its definition, not to mention the features and a four-star Euro NCAP safety rating that comes with it.
The four-speed auto is a little more expensive, adding $2000.
But the five-speed manual does a fine job with a smooth shifting gearbox. It will also give you a more frugal performance than the auto.
The hatch styling lends itself to a versatile life and the roof-racks cry out for mounting a wave ski (preferably one less than the car's 4.1m length) or mountain bike, just to show you are the adventurous type.
Inside, the SX4 seats four adults and has a fold-down rear seat to boost cargo space. It feels more spacious than your average small car, a result of the big windows and the taller height of the car perhaps.
The cabin design is neat and exceptionally simple to use, although a little plain. But it comes with a high level of features for the price.
Standard gear includes a CD player with audio switches on the steering wheel, cruise control, climate airconditioning, electric windows, rather large mirrors and a trip computer. It even has keyless entry and start. You keep the keys in your pocket to open and start the car. While this is unprecedented in the car's price category, motorists who like the tradition of having the keys in the ignition will find it unusual.
The seating position is much higher than the Swift donor vehicle, which makes for good forward visibility, but incites body roll through fast corners and on winding roads.
The drive train is as flexible as the cabin. Based on the Suzuki Swift, the SX4 is predominantly a front-wheel-drive. By simply flicking a dashboard switch, it becomes an on-demand all-wheel-drive, or, by flicking the switch again, a full-time 4WD.
Use 2WD for economy and your regular daily driving in good weather conditions, on-demand auto mode for a rainy day and 4WD when venturing away from the bitumen.
It all works well, but beware of the fuel consumption in 4WD. The combination of the 2.0-litre engine and the taxing drive to all wheels can result in drink rates of about
11 litres per 100km. But for regular city driving in auto mode, we averaged about 9.7 litres per 100km.
Fuel use is accentuated by the car's relatively small 45-litre tank.
Safety gear also rates well, with standard dual front airbags, ABS brakes with brake assist and electronic brake force distribution. On the downside it doesn't get ESP, even as an option. It also misses out on a full-size spare tyre, promptly dampening any off-road aspirations and even clouding country trips.
The windscreen A-pillars are thick — which is becoming a trend. This indicates high body safety but also creates an awful blind spot to the sides, so extra caution is needed.
Those points aside, it's a user-friendly and engaging little machine. The engine is lively and only gets noisy at the top end of its rev range.
Performance is best above 3000rpm, and has an energetic feel, although it still cruises nicely around 2000rpm. It delivers its full 107kW potential at 5800rpm, and the 184Nm of torque comes on at 3500rpm.
The steering has quite a good feel to it, with good feedback as you turn corners, and is very responsive and easy to live with.
When it comes time for quickly engaging the brakes, the SX4 pulls up quite nicely. A sudden brake from 80km/h showed a short braking distance, and some wheel slippage was evident in the wet, but it didn't affect the control of the car.
It might not be the trendiest small car on the market, but with its "I want to be a four-wheel-drive persona", it does have an attractive, youthful appearance.
An SX4 is currently part of the CARSguide long-term garage. In our hands over the past few months it has done more than 3000km across a variety of terrain, from shopping centre car parks to winding country roads. Much of that mileage, though, has been around town where, thanks to Sydney's many below-par roads, it has had to cope with some rough riding. Several pot-holed parts of Parramatta and Old Windsor roads, for example, give a reasonable test of the car's handling ability.
Suffice to say the SX4 bounces in and out of the potholes well.
It also kicks along well on the open road. However, the level of road noise inside the cabin is a concern. Overall, the little car that offers something for everyone has many plusses that make it a competitive buy in a busy market.
Suzuki's quirky little soft-roader offers a unique driving experience. Its unusual tall stance for a small car and its overall looks will polarise opinion.
Pricing Guides
$6,645
Based on 38 cars listed for sale in the last 6 months
Range and Specs
| Vehicle | Specs | Price* | |
| --- | --- | --- | --- |
| (base) | 2.0L, ULP, 5 SP MAN | $4,100 – 6,990 | 2007 Suzuki SX4 2007 (base) Pricing and Specs |
| 4x4 | 2.0L, ULP, 5 SP MAN | $4,999 – 9,999 | 2007 Suzuki SX4 2007 4x4 Pricing and Specs |
| S | 2.0L, ULP, 4 SP AUTO | $5,985 – 8,999 | 2007 Suzuki SX4 2007 S Pricing and Specs |
| (base) | 2.0L, ULP, 5 SP MAN | $4,100 – 6,990 | 2007 Suzuki SX4 2007 (base) Pricing and Specs |
Pricing Guide
$3,400
Lowest price, based on 24 car listings in the last 6 months
View cars for sale