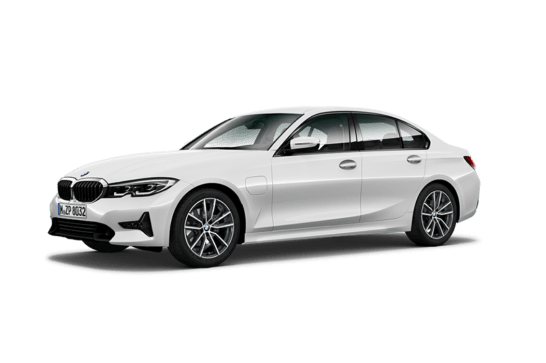 COMPARE
BMW 3 Series
VS
BMW I3
BMW 3 Series
Likes
A PHEV keen drivers can embrace at last
Useable real-world pure-EV commuting ability
Quality BMW cabin design and presentation
Dislikes
Lofty pricing, and that's before expensive options
Reduced boot capacity compared to regular 3 Series
2.0-litre turbo four lacks BMW six-cylinder refinement at higher revs
---
BMW I3
Likes
Lots of fun
Stunning design
Gorgeous interior
Dislikes
Compact internals
High price
Range limits appeal
Summary
BMW 3 Series
Is the 330e the best of both worlds?
A plug-in hybrid electric vehicle (PHEV), it's a part-time electric car for the city and a full-time sports sedan for everywhere else.
Sound familiar? BMW's been down this path before, back with 2012's 'ActiveHybrid 3' and then its first 330e-badged successor four years after.
Both were based on the previous F30 3 Series shape. However, this year's all-new G20 iteration improves the breed with a bigger boot, up to 50 per cent better range and brawnier performance.  
The thing is, it shares showrooms with the 330i and M340i xDrive, which represent a powerful return-to-form for the 3 Series.
So, the question isn't so much 'Is the 330e a good enough PHEV?' more so than 'Is the PHEV worthy of the BMW badge?' Let's find out.
| | |
| --- | --- |
| Safety rating | |
| Engine Type | 2.0L turbo |
| Fuel Type | Hybrid with Premium Unleaded |
| Fuel Efficiency | 2.2L/100km |
| Seating | 5 seats |
---
BMW I3
I'm confused.
I'm not entirely sure the world needed this car. It's the new 2018 BMW i3s, a new sportier version of the regular BMW i3.
Why am I not sure if the world needed it?
Well, I would have thought i3 buyers were eco-greenies? People who are more into lower emissions than lower 0-100km/h times?
But, what do you know - the new i3s has both of those bases covered. It's more efficient, offers more range - but also happens to be quicker and more fun to drive.
| | |
| --- | --- |
| Safety rating | |
| Engine Type | — |
| Fuel Type | Electric |
| Fuel Efficiency | 0.6L/100km |
| Seating | 5 seats |
Verdict
BMW 3 Series
9/10
You know about Goldilocks and the Three Bears, right?
Well, its themes of too little or too much apply for buyers of an eco-focused luxury sports sedan. If a hybrid like the Lexus IS 300h isn't electrified enough, and a pure EV such as the Tesla Model 3 is going too far, then a PHEV like the 330e plugs the gap just about perfectly.   
Yes, prices are high (and especially so with a few choice options), boot capacity is on the low side for a 4.7-metre long sedan and that lusty four-pot turbo is sonically no match for a turbine-smooth BMW inline six as per the M340i, but the 330e does most of the expected things well and some of the ones you might not exceptionally.
Pay the price and you can have your cake and eat it too.
---
BMW I3
7.4/10
If you want an electric hatchback that looks like it's from the future, then you should totally look at the BMW i3. There are no real competitors at the moment, and if the Tesla Model 3 production puzzle doesn't sort itself out soon, the i3 could have this part of the market to itself for a while.
This isn't a car for everyone, and it might not be a car for everyday, either. But as a second or third car, it is very convincing. It is unashamedly aimed at city buyers, people who need a car to get around without using fossil fuels... well, if you buy the pure electric model, that is.
The world may not have 'needed' the i3s – but buyers are definitely better off for having the option of the new sportier version of the compact electrified hatchback. This car means they can be eco-friendly and still enjoy the drive.
Does the BMW i3s appeal to you? Let us know in the comments section below.
Design
BMW 3 Series
Remember when BMW 3 Series were compact three-box sedans that looked like nothing else? Today's version seems so close in size to a 5 Series that only an anorak can instantly tell them apart. In fact, at a glance, differentiating the current G20 from the old F30 generation isn't so easy, either.
It's no surprise, then, to learn that both the 3- and 5 Series share the company's scalable, light but super-strong 'Cluster Architecture'. Imbued with a large-car feel, the 330e is elegant in silhouette and handsomely detailed, its imposing stance highlighted by the M Sport lowered suspension (by 10mm) and bi-colour five-prong double-spoke 19-inch alloys and (optional) Laser-light LEDs.
Flying under the radar for an eco-warrior, there is nothing other than two 'filler' flaps to give the PHEV game away externally. It's all business as usual.
The same cool insouciance permeates our 3 Series' leather-laden and metallic-accented cabin, that is now properly spacious for four adults. It still retains the signature-BMW driver-centric dashboard angle, but the style certainly isn't retro, with twin large digital displays and a myriad of personalisation and vehicle configuration choices underlining the 330e's modernity.
Aided by plenty of eco incentives to go PHEV, in Europe, BMW expects the 330e to be the best selling version; that said, given the inherent conservatism of premium medium sedan buyers globally, there is virtually nothing about this model's overall execution that is too futuristic, intimidating or oddball.
---
BMW I3
9/10
It's amazing to look at. I'm probably not the only person in the country, or the world, who doesn't think 'wow that's what cars of the future look like' when they see a BMW i3.
That's despite the fact the first-generation BMW i3 is now more than three years into its life, and the rest of the automotive world hasn't shifted quite as far as the i3 pushed things.
From the pillar-less body, carbon-fibre tub, fishbowl rear windows and rearward-opening back doors, this is still a design icon.
And the newly added i3s model has a bit more going on for it than the regular i3, with distinctive blackened wheelarches to help hide the wider tyres (now 20mm wider) on the 20-inch wheels. The entire i3 range finally has full LED headlights - so it should, as a tech-lead car (previously the LEDs were low-beam, and the high-beams were halogen).
If you think this i3 looks a little sleeker than the previous one, that's because there's also been a revamp to the bumpers and daytime running lights, plus you can get it in a range of new colours. And sure, the new rims mightn't have fatty tyres like you get on the back of an X5, but the rims fill the wheelarches nicely.
The i3s model has a black-top finish, and it looks the part -  as much as a semi-sporty electric hatchback can. Forget the sporty bit, though, and it still looks more high-tech than anything else on the market aside from maybe its (actually sporty) sibling, the i8.
The inside? Well, it's next-level amazing in terms of its design... but the space on offer could be better.
Practicality
BMW 3 Series
For a swoopy sports sedan, the 330e's interior is pleasingly practical and – after a little familiarisation – user-friendly. As the biggest-ever 3 Series, four average-sized adults can fit in easily, while a smaller fifth person can crowd in on the rear-centre cushion. For short periods, anyway.
One surprise is the lightness of the doors due to them being partly aluminium, which means while they close with a reassuring thud, they're might feel flimsy at first.
No such misconceptions await once inside the cocoon-quiet cabin, thanks to solid and lush materials everywhere the eye lands and hands touch. Even the plastics seem expensive.
As the 3 Series is famous for, the 330e's dash is driver-centric, with ample adjustability of the fat-rimmed wheel and unimpeded reach for most of the important switchgear. Sat low and cosily ensconced between door and bisecting centre console, the mood is definitely grand-touring sports sedan.
For this generation, BMW has honed the once-controversial 'iDrive' controller into an artful yet logical example of on-the-move multimedia interface and data retrieval, with a concerted effort to simplify what is a mountain of available information.
Of course, familiarisation is essential, but even a short tuition will open up a world of configuration and customisation of every single facet of the car – chassis, powertrain, climate control, audio, communication and media being the main platforms. Sounds intimidating but isn't.
To help relax (or energise), there's even a 'Caring Car' feature in the sub menus with appropriately chilled ambient lighting, audio and climate control.
Indeed, the Germans have made strides in improving the perceived quality and functionality in other areas of the latest 3 Series, such as the gear lever operation, thoughtful storage and effortlessly effective ventilation.
However, the digital instrumentation has ignored decades of classy analogue style for a messy computerised multi-view layout that is just too Space Invaders.
Sure, it's multi-configurable and includes a less-cluttered basic screen, but where's the sophistication and beauty here? Notice to carmakers: would you wear a watch this ugly?
Moving to the back seat, the optional sunroof might eat into rear headroom, and really long-legged travellers need to ensure the front-seat occupants are as far forward as comfortably possible, but otherwise it's the same story of well-sculptured cushions and backrests, set within a business-class style environment.
Twin USB-C ports, a 12V outlet and temperature controls are a bonus, hungry door pockets can take a large drink bottle and the essential cupholders are set within the centre armrest.
The only giveaway that this 3 Series is hauling extra electrification is inside the boot. Somewhat shallower than the regular 480-litre item, a higher floor than usual cuts that by 105L to 375L.
But at least the battery doesn't intrude to the point where you can't use the cabin load-through with the tri-sected backrests folded down (via a handy lever if you're standing behind the vehicle). A through-loading system is part of the standard 40/20/40 split-fold backrest.
The floor itself is stepped half way, but if you require a flat surface, it can be lifted to even out the area. And remember, there is no spare wheel – just tyres that can be driven 'flat' as required to drive you to the nearest garage.
---
BMW I3
7/10
It isn't a family car, and nor should it be considered one. This is more likely to be a second, third or even fourth car - the one that is used to get around town rather than hit the open road for a long-distance trip.
As a car for couples, or an occasional family shopping cart, the i3 has some really positive attributes. And, undeniably, my favourite part of all is the cabin finish and design. It's like sitting in an expensive furniture shop.
It's all very European and chic, and it seems even fancier when you learn that the so-called 'Lodge' interior trim that is fitted as standard uses "natural leather tanned using an olive leaf extract" and that the cabin also has "wool-based textiles" and recycled plastic on the doors and dashboard.
Seriously, if this is where BMW design is heading, I'm all in.
The cabin also benefits from a new 10.25-inch media screen with the brand's latest multimedia system, 'iDrive6', which is a big improvement on the old system. It's easy to use, the screen is clear, and you can get Apple CarPlay - but, cheekily, BMW asks you to pay an optional fee for it. On the plus side, this version is wireless, so no messy cables - a bit like a furniture showroom, really, you never see any exposed wires there!
Storage is really well sorted as well, with a big cubby on the dashboard, a bunch of storage holds and cupholders between the front seats, and big door pockets as well. In the back there is a fold-down armrest with cupholders, and there are door pockets on the rear doors, too.
Let's talk about those doors - suicide, rear-hinged, whatever you want to call them: they're not conventional, and while they might seem fiddly (you have to open the front door to open the rear one, and that can be annoying) the space is surprising in there.
An adult of about my size (183cm tall) can easily climb in the back with less awkwardness than in say, a three-door hatchback. If you have younger kids, loading them in and out could be a bit more difficult than in a small conventional five-door hatch - but there are ISOFIX anchors and top-tether points for kids. Also, it's worth remembering this is a four-seater, not a five-seater.
Coming back to what I said earlier - this isn't the car you buy if you want to move a family and all their stuff. The boot is still quite small at 260 litres, meaning you might have to limit the luggage you take with you. But for a couple heading (not too far) away for a weekend, it could be perfectly suitable.
The interior has three different styles - or "Interior Worlds" - it can come in, too: 'Lodge' (the standard); 'Loft' (a greyer look, at no cost); and 'Suite', a more premium version with brown leather and oak trim ($2000).
Price and features
BMW 3 Series
It's clear that electrification will become the norm in the not-too-distant future, from hybrids combining internal combustion engines (ICE) with electric motors and batteries, to the full battery electric vehicle (EV) and eventually hydrogen EV experience.
Somewhere along that spectrum, and nestled between the 320i (from $68,900) and 330i (from $74,900), is the 330e.
Arriving from Germany in either racy M Sport or dreary Luxury grades from $81,900 (before on-road costs), it features an electric motor and battery pack for up to 60km of pure EV propulsion, before a four-cylinder turbo-petrol engine kicks in for in excess of 1800km between refills, officially. Range anxiety be damned.
Mind you, the similarly-engined 320i but minus the electrification is almost 300kg lighter. Blame all that extra electrification swag like an 83kW synchronous motor, 10.3kWh lithium ion battery and a five-metre 1.8kW charging cable.
Being a PHEV means it needs up to six hours to recharge from a regular 10-amp household plug, down to a minimum of around 3.5 hours from a larger power source.
In contrast, a non-plug-in, series-parallel hybrid like the Lexus IS 300h barely manages 2.0km of sub-40km/h-only EV range, before its ICE takes over to replenish a much-smaller battery pack, and relegate the electric motor to mere performance and/or economy boosters only. That's why the Lexus is some $20,000 cheaper.
This leaves the Mercedes-Benz C300e and Volvo S60 T8 Hybrid from $82,300 and $84,990 respectively as the BMW's only true equals, as they're PHEVs, too.
Though both promise slightly less EV range than the 330e, the former is comfort-biased while the latter is a bit of a Swedish hot-rod, blitzing all for sheer oomph while scoring all-wheel drive into the bargain.
Note, however, that from $75,425 (before tax and on-road costs) will buy you the mouthful Tesla Model 3 Standard Range Plus RWD (rear-wheel drive). As a pure EV, the Yank has kicked the ICE habit with a silent and furious need for speed. 
Not that our 330e M Sport Package isn't hot to trot, with its M Sport-enhanced suspension, brakes, aero body kit, 19-inch alloys shod with run-flat tyres (so no spare wheel), steering wheel, Alcantara/Sensonic vinyl upholstery and 'Shadow Line' gloss-grey trimmings. Menacing.  
The BMW's list of goodies is barely good enough for a sedan that's over $90K drive-away. You'll find adaptive dampers that switch seamlessly from firm to soft depending on how stiff/supple you want the ride to be, auto entry/start, stop/start, heated/folding/dipping mirrors, two USB and a single 12V ports, tri-zone climate control, electrically adjustable front seats with driver's-side memory, three-year subscription-based in-car emergency and concierge services, Apple CarPlay (but still not Android Auto at the time of publishing), 12.3-inch digital instrumentation with head-up display, a 10.25-inch central screen, satellite navigation, extended Bluetooth connectivity, an unreliable 'Hey, BMW' voice-activation system, digital radio, 205W amplifier audio, a 32GB hard drive, wireless smartphone charger and a personalisation function in the key saving all your preferred settings.
On the safety and security front there's also autonomous emergency braking (AEB), warnings and active assistance/intervention for steering, lane-change, lane-departure and front/rear cross-traffic (with braking) situations, full-auto parking with surround-view 3D cameras and sensors, adaptive cruise control with full stop/go, auto high-beam LED headlights with delay/off, rain-sensing wipers, low-speed EV-mode acoustic warnings for pedestrians and localised recharging info including range radius. Handy.
Still, a sunroof is optional, as are our car's trick 'Laser-light' active/adaptive LEDs, ambient cabin lighting, motion-sensor electric bootlid, seat and steering wheel heaters, galvanised trim, and other goodies, amounting to over $10,000. All blow out pricing towards $100K. Ouch.
At least you can pre-set the climate control in your 330e via a BMW app. Cool!
---
BMW I3
5/10
I don't envy BMW's product team when it comes to laying out the groundwork for the pricing and specs for its 'i' product range. Electric cars are expensive, but buyers are taking a risk... so finding the middle ground can be hard.
I mean, a city-sized, efficient hatchback is an easy thing to come by, and there are some seriously good-value offerings out there. Think the Kia Picanto, which you can get for less than $15,000.
And at the other end of the scale there's the i3s, about five times the price of the Picanto. The battery version (called 94Ah in BMW speak) is listed at $69,900 plus on-roads, while the version with a petrol engine (94Ah with Range Extender) is $75,900.
You can still get a regular version of the i3 if this sportier S model isn't for you – and it's $1200 cheaper in both guises. But if you're asking me, that $1200 is well worth spending to get the S model.
It's easy to justify that extra splurge because - there is no question about it - this is an expensive car. But it's a technological powerhouse, and that famed rondel has plenty of badge cred.
It isn't like the i3s is packed with equipment when you delve into the options list. Obviously Apple CarPlay at $623 is a bit rude, but other things like heated seats ($730) a sunroof ($2920) and tyre pressure monitoring ($370) are items that could arguably be fitted to a high-spec car.
The comfort package is something I think should really be included as standard - it bundles keyless access (unlocking for the doors), seat heating and a 12-speaker harman/kardon sound system. It costs $2000. It should be on the i3s, right?
Still, the standard kit list includes some good (but not ground-breaking) safety inclusions, a new 10.25-inch media screen with sat nav, a four-speaker stereo with DAB+ digital radio, auxiliary jack, USB and Bluetooth, plus BMW's 'ConnectedDrive' online services system, single-zone climate control, LED headlights, auto-dimming mirrors, and auto wipers and lights. All of that is identical to the regular i3.
The i3s - specifically - adds 20-inch light alloys (19s on the regular one), sports suspension (lowered by 10mm), a revised traction control system and a sportier exterior design with flared wheel arches to help tuck those wider wheels in.
As for colour choices, there are two no-cost options, 'Fluid Black' and 'Capparis White', and four metallic versions at a cost of $1090, 'Imperial Blue', 'Melbourne Red' and 'Protonic Blue' (all with 'Frozen Grey' highlights), and 'Mineral Grey' with 'BMW i Blue' highlights.
Engine & trans
BMW 3 Series
BMW's modular (B48) 2.0-litre four-cylinder engine delivers 135kW of power and 300Nm of torque, and drives the rear wheels via a ZF eight-speed automatic. The latter is regarded as one of the best transmissions of its type in production today.
That transmission also houses the 83kW/105Nm synchronous motor, while the 10.3kWh battery pack is located underneath the back seat. Total outputs are 185kW/420Nm.
Each power source works together to create a smooth and quiet EV experience up to a published 60km, before the 2.0-litre takes over the main driving function, but powering down again when coasting or under very light throttle, to help eke out maximum mileage between refills.
There are three modes to choose from ­– 'Sport', 'Hybrid' and 'Electric' – with the latter allowing for pure EV driving as long as the batteries are juiced up enough; otherwise the default Hybrid setting kicks in, where both propulsion options are used to maximum efficiency.
Back in Electric mode, in Battery Control mode, the driver can pre-select a minimum battery charge level for use later on where conditions are better-suited to EV driving – such as in downtown.    
There's also a so-called 'XtraBoost' function, providing up to 30kW of extra power (topping out at 215kW) for short periods, and is accompanied by a fake/enhanced exhaust note. It's a bit of a scorcher, actually, revving hungrily to the redline and reeling in the horizon like a proper BMW should.
Don't go searching for an evocative in-line six-cylinder soundtrack, however. Instead, there's simply a zingy metallic snarl as the tacho swings swiftly upwards. S mode loves holding on to each gear ratio, aided by a thoughtfully placed set of paddle shifters.
Overall, the 3 Series PHEV is surprisingly rapid – clearing the 100km/h marker needs just 5.9 seconds – but subjectively actually feels even faster. BMW limits the 330e's EV top speed to 140km/h, or 230km/h in dinosaur-fuel mode.    
---
BMW I3
7/10
The i3 and i3s 94Ah models are separated by way of different power outputs from their electric drivetrains.
The regular i3 has 125kW/250Nm available from its electric motor, while the i3s pushes that to 135kW/270Nm.
There's no engine in the regular model - but there is in the range-extender version: a two-cylinder (647cc) unit mounted mid-rear.
All i3 models are automatic - a single-speed transmission, so there are no steps or gears to worry about - and rear-wheel drive.
Fuel consumption
BMW 3 Series
On the flipside, BMW reckons over 1800km is possible, thanks to the official combined figure of only 2.2 litres per 100km. That's outstanding range, especially considering the fuel tank is a teeny 40 litres.
Maybe it was the addictive allure of all that XtraBoost oomph, or perhaps it's the porky 1740kg throwing its weight around, but we could not better 6.3L/100km during our week with the Bavarian wunderkind.  
BMW recommends either premium unleaded (95 RON plus) or E10 ethanol, so no standard stuff, please.
Meanwhile, in EV mode, less than 40km is the real-world range, and that can drop dramatically with amenities running like the AC. The EU electricity consumption figure is 15.4kW/h/100km, which is reasonable for the 330e's size and weight.
---
BMW I3
9/10
Running costs could be very low in the BMW i3s, particularly if you have your own solar set-up. Even if you don't, the cost of recharging the battery (33kWh x $0.22c) is very cheap: $7.26 for 200km of driving. By my maths (with fuel being about $1.35/L) a petrol or diesel car would have to be getting 2.7L/100km to be close to that.
And to speak in geeky electro-talk for a second, the i3s's power consumption is rated at 14.3kWh per 100km.
Bit more geek-talk coming up: charging can be done by way of a Type 2 CCS plug. You can recharge using a regular powerpoint (single-phase, 7.4kW), a three-phase charger (which you can get as a wall-box from BMW, 11kW) or a 50kW fast charger (if you can find one).
BMW claims that you will see 'everyday range' of up to 200km for the regular i3 and i3s - not bad, but not Tesla-rivalling... but nor is it Tesla-priced.
The range-extender model has 330km of claimed range thanks to its nine-litre fuel tank and two-cylinder petrol engine. Claimed consumption for that drivetrain is 0.6L/100km for the i3 and 0.7L/100km for the i3s.
Driving
BMW 3 Series
The good news is that the 330e is designed for built-up and urban environments, since it benefits from a quiet electric motor to whoosh you along almost silently and always serenely for up to that 60km official range. Acceleration is instant, punchy and remains strong as speeds quickly rise, making the BMW ideal for darting in and out of traffic gaps.
In the real world, with the climate-control switched on and other drains on the car, that drops to under 40km, though that can often be more than enough for most commutes. If there's access to a normal 10a socket, the BMW will be fully charged to get you back home in fewer than six hours.
Of course, the beauty of a PHEV is that the main form of motivation is a brilliantly muscular and responsive BMW 2.0-litre four-cylinder turbo petrol engine, which really gives the 330e wings as a fast and fluent open-road grand tourer. It just laps the miles up.
Still, running on petrol, the Bavarian is as impressive around town, too, since there's a hefty lump of low-down torque on tap for prompt throttle responses. The superb eight-speed torque-converter auto provides an almost supernatural ability to select the right ratio at the right time, and in a most harmonious manner too.
Perhaps this is a one-off blip in our test car, but a concerning powertrain jolt was discernible from somewhere in the transmission at step-off, as if the 330e is struggling to reconcile electric and petrol power seamlessly.  
Every aspect of the BMW PHEV's powertrain and chassis – engine, transmission, steering and suspension – can be altered from a cushy softness to a muscular firmness, according to the mood of the driver (or passengers).
Although never heavy, there is substance to the steering even at slower speeds, and the upshot is an engaging and involving experience. Switching to Sport intensifies everything, for an edgier, more athletic experience.
Great for keener folk seeking the 3 Series' enthusiast's machine reputation. That said, the turning circle is tight for easy manoeuvrability, while the auto parking feature helps getting the sedan into tighter spots, and generally works reliably.
Adaptive dampers do a great job in helping to smother out most of the bumps and ruts of suburbia's roads, though larger speed humps can expose the limits of available suspension travel as well as ground clearance (147mm).
Out on the open road, the steering is a boon, working with the taut chassis for sharp handling and balanced roadholding. Displaying towering levels of roadholding, the 330e simply remains glued to the road, even at speed.
One small observation is that the 330e lacks a mechanical limited slip differential, so there isn't quite the surgical handling crispness that elevates the latest 330i into the dynamic stratosphere.
That, plus the extra mass of the PHEV, do dull the steering's sharpness and BMW's overall agility slightly. Never stodgy, just not supernaturally athletic. That's the price you pay for parsimony.
Finally, in the sportier settings, with the stability and traction controls' hold loosened, the tail can be made to swing out, meaning the driver must remain alert and ready to reel it all back into place.
This isn't as much a flaw as a playful aspect of the 330e's very broad dynamic bandwidth. There's something for everyone.
---
BMW I3
8/10
Enjoyable. That's the word that sprung to my mind. Not sporty. Not crazy fast. Not unpleasant. It is really, really enjoyable.
We didn't spend time in the range-extender version - instead, our short drive was limited to the plain EV model.
Either way, though, you get that whooshy feeling of instant torque from a standstill because it's an electric car (the range extender model will just kick its two-cylinder engine into life to help charge the batteries up and keep you moving on electric power alone).
Apart from a slight whirring from the electric motor when you push the throttle, there's not a lot of noise to speak of - a bit of wind noise from the side mirrors (it was a gale-force windy day in Melbourne at the launch), and a little bit of tyre roar from those new shoes.
Speaking of the tyres, they're now 20mm wider to enhance the stability and handling of the i3. Not only does that add extra width to the car's footprint, the i3s has lowered sports suspension with new springs, dampers and anti-roll bars.
The existing model looked like it was rolling on bicycle wheels, but the new rubber definitely has an impact on the levels of grip available and stability in corners. The previous version (and the regular regular i3 below this one) were/are fitted with slimmer tyres that can make it feel a little skittish at times, but these new broader contact patches help out a lot.
Being rear-wheel drive, and because it doesn't have gears to get in the way of driving like in a conventional car, the i3s is a pretty sporty experience. There's even a Sport mode to help justify some lead-footedness, which is pretty exciting if you like to drive... and I do.
You put your foot down, and it throws you back in your seat - not quite to the degree a Tesla does, but it's definitely rapid enough. BMW claims the i3s can now sprint to highway pace in just 6.9 seconds - which is four tenths faster than the regular i3.
And with its aggressive regenerative braking system you pull up pretty swiftly too. It can take some getting used to, because it slows you up faster than you might think.
Just like any sporty car, though, you can only have fun in it for so long before you start to think to yourself 'wow, I'd better go easy or I'll run out of juice'... it's just that in the case of the i3s, you run out quicker because its 'tank' isn't that big, and you're refill isn't as easy as heading to the servo and topping up in a matter of minutes.
Safety
BMW 3 Series
As part of the G20 3 Series line-up, the 330e achieved a five-star ANCAP crash-test rating in October, 2019.
There basically isn't an active or passive safety item left unticked in this grade, meaning AEB (operational from 5km/h to 210km/h), stability and traction control, anti-lock brakes with electronic brake-force distribution, cornering brake control and brake-assist, active lane-change and lane-departure warnings and intervention, front and rear cross-traffic alert with braking and blind-spot monitoring.
Eight airbags are fitted – front and side airbags for driver and front passenger and head airbags for all outboard seat occupants.
There's also adaptive cruise control with full stop/go functionality, as well as a low-speed EV-mode acoustic warning for pedestrians and cyclists to get out of the way. That's set to about 20km/h.
BMW fits a pair of ISOFIX points for the outboard back seat positions, as well as top tethers for strap-fastened child seats.
---
BMW I3
6/10
The BMW i3 was awarded the maximum five-star ANCAP safety rating in 2014 when it was tested. It remains a five-star car with this update.
The i3 includes six airbags (dual front, front side, curtain), an integrated roll-over sensor with a battery shut-off function, a reversing camera, parking sensors all around, forward collision warning and pedestrian detection, auto emergency braking (AEB), active cruise control, and lane-keeping assist.
The i3 base model gets semi-automated parking assist, but the i3s misses out on that. And, oddly, no i3 model comes with lane-keeping assist or lane departure warning, and nor can you have one with blind-spot monitoring or lane-keeping assist.
Ownership
BMW 3 Series
BMW's warranty is one of the worst in the business. Its meagre three years/unlimited kilometres matches Audi's Scrooge-y efforts but is two-years shy of arch nemesis Mercedes-Benz.
The 330e's servicing is condition-based, depending on how it's driven and other factors, with a dash warning appearing to let the driver/owner know when it's time. In the UK, a two-year/30,000km interval is advised, if that helps.
No capped-price servicing regime is offered, but the 'BMW Service Inclusive Basic' packages cover scheduled servicing from three years/40,000km to five years/80,000km, and start from $1350.
---
BMW I3
8/10
BMW uses a so-called 'condition based servicing' program, whereby the car alerts the driver as to when maintenance may be required. And with fewer moving parts than a conventional car, costs should theoretically be lower.
The car itself is covered by a three-year/unlimited kilometre warranty, while the battery has a 'certificate' for eight years/100,000km.