Electric utes: The 8 best EV utes we would love to see in Australia

Utes are as intrinsically Australian as a John Farnham comeback concert - we invented them, after all - so it's no huge surprise to learn that the two best-selling vehicles here last year were the Toyota HiLux and the Ford Ranger. 
With fossil fuels on the way out and the electrification of vehicles on the way in, a range of electric utes won't be too far off for Aussie drivers.
Much like any other form of electric vehicle, electric utes will come with an electric powertrain and a lithium battery that does away with the need for petrol, unless it's a PHEV (Plug-in Hybrid Electric Vehicle) that's powered by both a battery and a traditional fuel tank. 
The advantages of an electric 4x4 ute are obvious: you'll save serious coin in regards to your fuel bill, it's significantly better for the environment and you'll also save money in the long-term due to the fact vehicles with less moving parts don't require regular, and often expensive, repairs. 
It's not all great news for the electric utes in Australia though: any electric ute or electric 4WD in Australia would struggle under current conditions, due to Australia's poor infrastructure for electric vehicle recharging stations and long distances between cities. 
Also, unlike the US, UK, Germany and several other nations, the Australian government is currently doing nothing in regards to tax breaks and other incentives to steer people towards EVs.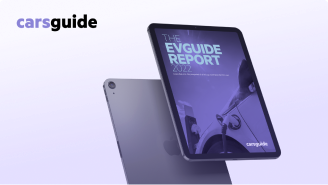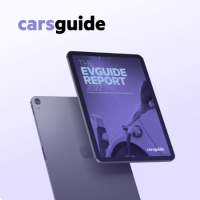 Download the EVGuide Report, 2022
Australia's one-stop snapshot of all things relating to electric cars.
Download for free
Still, changes in Australia are afoot, with top-selling Australian ute the Ford Ranger and the Mitsubishi Triton both rumoured to have plug-in hybrid (PHEV) models in the works.
Mining vehicle company GB Auto, based in Orange, New South Wales, has signed a deal worth $327 million to convert a fleet of Toyota HiLux and LandCruisers into electric vehicles via a 72kWh battery system, which powers a 110kW/250Nm electric motor. 
Chinese car maker BYD, which already has several electric taxis operating on Australian roads, has announced plans to start selling cars locally in 2022 and to set up a manufacturing plant south of Sydney.
Getting an electric ute in Australia in the near future is on the cards, with BYD saying it's got a prototype electric ute in the development stage.
In terms of electric utes that may become available to the public sooner rather than later, here's a few of the best options that may be headed our way. 
1. Tesla Cybertruck

The Tesla ute has a strong angle or two.
Price: $TBC
ETA: 2024 ("As long as it passes Australian regulations," says Elon Musk)
While Tesla's Cybertruck looks nothing like a ute and a whole lot like something you'd see in a straight-to-DVD science fiction film, the thing is classified as an all-wheel-drive "pickup" that's capable of carrying a minimum of 1500kg in the tray and towing a minimum of 3400kg, with a claimed maximum range of 804km - an unheard of amount compared to other electric vehicles on the market. It's going to have to have some enormous batteries. It'll also get you to 100km/h in 2.9 seconds, allegedly, making its acceleration almost as absurd as its bodywork. Unfortunately for fans, there are many mixed reports about when the truck will be ready for production, let alone if it will ever be sold outside the US.
2. Rivian R1T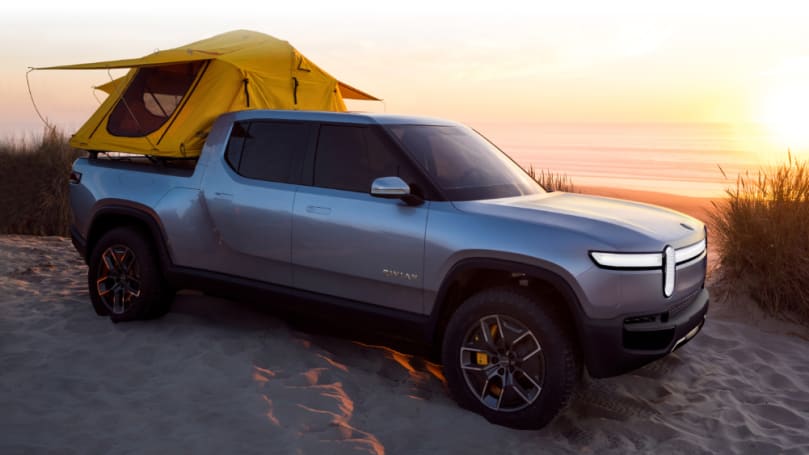 The Rivian electric ute with a few tricks up its sleeve.
Price: AU$105,959
ETA: Australia TBC
Amazon and Ford - two companies not short of a quid - have invested a cheeky billion dollars in US startup Rivian, which is a fairly enormous vote of confidence. The company's flagship electric vehicle is the R1T, an electric double-cab ute that's had a right-hand-drive version in development right from the get-go - good news for us. The electric Rivian ute has a "skateboard" all-wheel-drive electric platform using four motors, with three levels of battery capacity (105kWh, 135kWh and 180kWh) and three levels of power and torque, the most robust bringing 562kW and a staggering 1120Nm. If that's not impressive enough, the R1T can do a pretty nifty party trick called a "tank turn" (basically spinning on the spot, although "tank turn" admittedly sounds way cooler). 
3. GMC Hummer EV

Is it a bird? A plane? No - it's Super Truck! 
Price: $TBC
ETA: Australia TBC
When General Motors, the US car-manufacturing titan that specialise in utes and SUVs, announce something that it's calling a "super truck", you'd better believe it's only a matter of time before the new electric GMC Hummer EV is announced as the newest member of the Avengers. The off-road capable Hummer comes packing a 745kW tri-motor powertrain, and the ability to almost match the Cybertruck's acceleration rate with 100km/h possible in three seconds, again, allegedly. While we haven't seen a Hummer in Australia since the H3 made a brief appearance after a 2007 debut, fingers are crossed this super truck lands in Oz.
4. ACE Yewt

Yewt little beauty.
Price: AU$40,000
ETA: TBC
Made specifically for tradies by Aussie start-up ACE (Australian Clean Energy Electric Vehicles), the incredibly compact Yewt single-cab electric ute may not have the speed of a rocket (0-50km/h acceleration in under seven seconds) but it packs a punch in the back where it counts. Although small, it can carry a maximum payload of 500kg and reach a top speed of 100km/h. Under the hood you'll find a 30kWh lithium-ion battery pack and an 18kW e-motor offering a range up to 180km. Best of all it can lower running costs by up to 85 per cent and lower greenhouse emissions significantly, making this the little Aussie engine that could and a serious player on the EV ute market given its entry-level price and capability. The only problem is when with ACE apparently facing local production issues and is yet to deliver a vehicle to customer hands.
5. Ford F-150 Lightning

The F150 has gone electric, and Ford can't sell enough of them in America.
Price: $TBC
ETA: Australia TBC
The F-150 is the Big Daddy of all pick-ups, Ford's biggest seller in the US and at some stages in history the best selling vehicle in the world. 
It is huge, it is thirsty and it is powerful, and the idea of it being turned into an electrified vehicle seems to make no sense, and yet lots of sense. If Ford can make the F-150 work as an EV, its problems are solved the future truly is electric.
Ford have pulled off quite the stunt, then, by filming a video of the F-150 Lightning towing a trail of train carriages weighing a combined 450 tonnes (Ford admitted there was some poetic license involved). The Lightning launched in America with two battery sizes, providing either 370km or 483km of range, with peak motor outputs for its dual motor drivetrain capable of producing 420kW/1051Nm. It boasts a braked towing capacity of a whopping 4536kg and has a payload of 907kg. We can only hope rumors of an impending local right-hand drive conversion turn out to be true, but don't expect it to come cheap. 
6. Fisker Alaska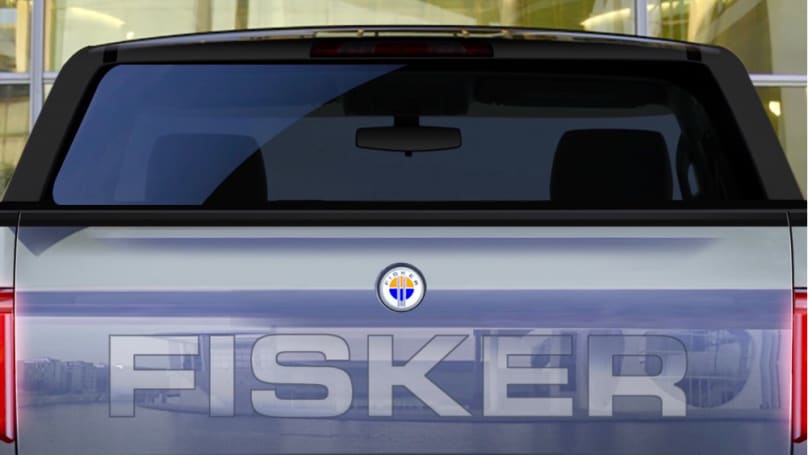 Feeling Fisky.
Price: $TBC
ETA: 2025
Danish automotive designer and entrepreneur Henrik Fisker has been playing catch up in getting electric vehicles to market, despite having a history with EVs that pre-dates Elon Musk. The first SUV off the rank looks to be the Fisker Ocean, (which will be built by Magna Steyr in Austria) with three other models - the Alaska ute being one of them - set to follow in a few years' time. Fisker has already said the electric Ocean SUV will make its way to Australia, so it's likely the Alaska will follow suit at some point. 
7. GWM Ute EV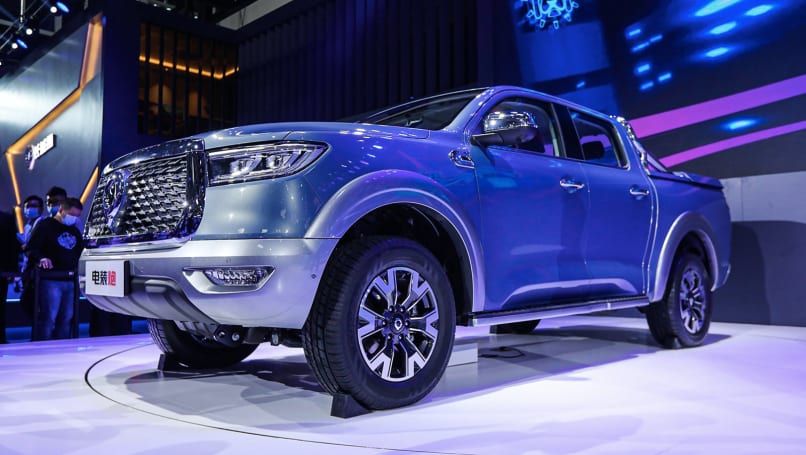 The Great Wall electric ute is coming.
Price: $TBC
ETA: TBC
Taking a "does what it says on the tin" approach to naming its new electric ute is best, Chinese car manufacturer GWM (Great Wall Motors) is entering the EV game with a Toyota HiLux-sized vehicle that has e-motor outputs of 150kW and 300Nm and a range of 405km. GWM already sells utes in Australia, and is reportedly set to launch its all-electric Ora passenger car sub-brand Down Under in 2022, so it's not a stretch to expect local availability in the not-too-distant future.
8. LDV T60 EV

The LDV T60 EV is already on the market in New Zealand.
Price: $TBC
ETA: 2023
Chinese brand LDV - known as 'Maxus' in other international markets - unveiled the Maxus New EV at the Guangzhou motor show in November 2020, with the standard diesel version, dubbed the T60, launching in Australia last year. The LDV T60 EV is confirmed to arrive in New Zealand in late 2022 confirming right-hand drive production, although local importer Ateco is yet to reveal its plans for the model. 
The T60 EV comes with a 130kW/310Nm permanent magnet synchronous e-motor exclusively driving the rear wheels, fed by an 88.55kWh battery for a WLTP certified driving range of 325km. While the T60 is yet to be confirmed for Australia - given the right-hand drive version is ready to go just over the ditch suggests it could beat the F150 Lightning and GWM Cannon to be the first electric ute to arrive in Australia.