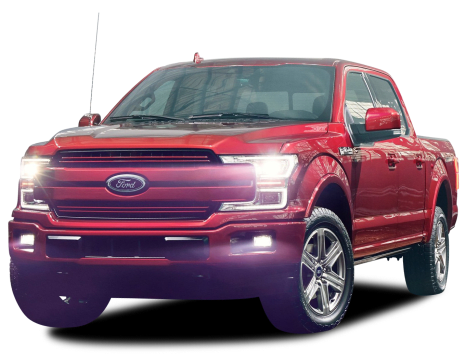 Ford F150
What's on this page
Ford F150 Towing Capacity
The Ford F150 has maximum towing capacity of 2270kg for the latest model available.
Year
Body Type
Braked Capacity from
Braked Capacity to
1992
Ute
2270kg
2270kg
1991
Ute
2270kg
2270kg
1990
Ute
2270kg
2270kg
1989
Ute
2270kg
2270kg
1988
Ute
2270kg
2270kg
See All Towing Capacity for Ford F150
Ford F150 Models Price and Specs
The price range for the Ford F150 varies based on the trim level you choose. Starting at $10,450 and going to $26,620 for the latest year the model was manufactured. The model range is available in the following body types starting from the engine/transmission specs shown below.
Year
Body Type
Specs
Price from
Price to
1992
Ute
5.8L, ULP, 5 SP MAN
$10,450
$26,620
1991
Ute
5.8L, ULP, 5 SP MAN
$9,900
$25,520
1990
Ute
4.9L, ULP, 4 SP MAN
$8,800
$24,310
1989
Ute
4.9L, ULP, 4 SP MAN
$8,470
$21,670
1988
Ute
4.9L, ULP, 4 SP MAN
$8,140
$20,130
See All Ford F150 Pricing and Specs
Ford F150 Dimensions
The dimensions of the Ford F150 Ute vary according to year of manufacture and spec level.
Year
Body Type
Height x Width x Length
Ground Clearance
1992
Ute
1790x2007x5134 mm
190 mm
1991
Ute
1790x2007x5134 mm
190 mm
1990
Ute
1790x2007x5134 mm
190 mm
1989
Ute
1790x2007x5134 mm
190 mm
1988
Ute
1790x2007x5134 mm
190 mm
See All Ford F150 Dimensions