Mazda3 MPS 2006 review

This monster of a small car attempts the engineering no mean feat of putting 190kW and 380Nm through the front wheels only, and most of the time it gets away with it.
Every now and then, though, like when you're taking off from a greasy intersection in the rain, or applying your foot overenthusiastically, mid-corner, the physics of the equation reassert themselves and you pause to ponder whether it was such a good idea in the first place.
Excessive wheel spin is at least partly controlled by the traction-control system for those leaving-the-lights-like-a-loon moments, but it's the way the scrabbling front wheels occasionally tug at the steering wheel that can be disturbing.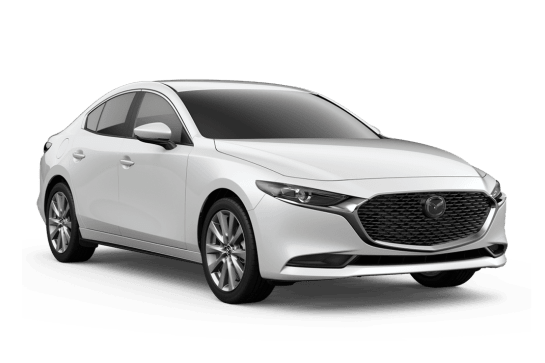 Explore the 2006 Mazda 3 range
It's subtle, and far from dangerous, but when you're in the midst of having a go at a few bends, torque steer is the last thing you want on your hands.
What would, undoubtedly, have made this a better hot hatch is fitting it with the same all-wheel-drive system found in the 6 MPS, with which the 3 version shares its 2.3-litre DISI turbocharged four-cylinder engine.
Mazda claims issues of cost and weight kaiboshed that option, which is a shame, but when it comes to cost it's hard to argue with them because they've managed to deliver a whole load of sports car for just $39,990.
The thing is, that still leaves it just $1000 shy of an entry-level Subaru Impreza WRX, which, besides being every criminal's car of choice, is pretty much the benchmark when it comes to affordable, turbo-huffing performance.
And unfortunately for Mazda, the venerable Rex is still at least half a light year in front when it comes to driver involvement, handling and sheer, fear-inducing pace.
The 3 MPS is a quick car, no doubt, with a 0 to 100km/h time of just 6.1 seconds (0.5 of a second faster than the 6 MPS), but it does fall slightly victim to that old bugbear, turbo lag.
From just off idle it pulls reasonably hard, but the magic only really happens around 3000rpm. Keep it above that mark, and keep your gear changes snappy, and it feels like you're in the Landspeeder from Star Wars.
The steering, when it's not playing tug-of-war with you, is also sharp and communicative. Fast sweepers are a happy home for the mad Mazda, but really tight corners can bring the torque steer problem back to light.
Mazda's method of tackling it is a clever torque-management system, which measures whether you have too much steering angle wound on for the power you're demanding. If it decides you have, it will adjust the available grunt for you.
Similarly, the system also controls how much torque you can have in the lower gears. It's not that it doesn't work, so much as the fact that sometimes you can feel it working.
The 3's ride is on the hard side of firm, to the point where it can cause the contents of your stomach to be mixed, blender like, particularly on rutted outback roads.
By comparison, the WRX feels faster off the line, through the mid-range and at the top end. Its 0 to 100km/h time is only around half a second faster than the Mazda's, but the difference feels like more.
The all-wheel-drive advantage really shows when you need to get power to the ground.
Of course a WRX is, famously, uglier than a night out with Britney Spears, and its interior is as stylish as David Boon.
The 3's cabin is a far nicer and better appointed place to be - although the disco lights on the stereo are a bit too teen-friendly for this price bracket.
When it comes to exterior styling, you couldn't call the Mazda ugly, but sadly you couldn't call it attractive or scintillating either. It's a bit of a sleeper and, critically, it's not that greatly differentiated from the basic, family shopping cart version of the 3.
Being a Mazda, it also comes with a reputation for solid build quality and Japanese perfection, but strangely our test car had a bit of an issue, with the driver's window issuing a disturbing thwack-crack noise every second time it was closed.
Surely, a one-off, but if I'd just bought it, I'd be ropable.
There's no denying that, on paper, the massive mumbo of the MPS, combined with Mazda's usual high level of dynamic ability, makes for an attractive vehicle.
Sadly, though, the decision to make it front-wheel drive only means that the car is less than the sum of its parts.
Pricing guides
$5,995
Based on 204 cars listed for sale in the last 6 months
Range and Specs
| Vehicle | Specs | Price* | |
| --- | --- | --- | --- |
| Maxx | 2.0L, ULP, 5 SP MAN | $3,250 – 6,990 | 2006 Mazda 3 2006 Maxx Pricing and Specs |
| Maxx Sport | 2.0L, ULP, 5 SP MAN | $2,800 – 7,999 | 2006 Mazda 3 2006 Maxx Sport Pricing and Specs |
| MPS | 2.3L, PULP, 6 SP MAN | $8,500 – 8,750 | 2006 Mazda 3 2006 MPS Pricing and Specs |
| Mps Sports Pack | 2.3L, PULP, 6 SP MAN | $5,000 – 7,810 | 2006 Mazda 3 2006 Mps Sports Pack Pricing and Specs |
Pricing Guide
$8,500
Lowest price, based on 5 car listings in the last 6 months
View cars for sale
Similar Cars
Toyota Corolla

Mazda 2

Hyundai i30

Mazda 6