Audi A3 1.6 2004 review

The seemingly sedate dash lights up a brilliant red, as he goes from angel to red-hot party animal.
I can't tell you my delight at accessorising my hair with my dash, though sadly, because it is dark, the full effect is lost somewhat.
Suddenly, you have a licence to thrill, to shed those sensible Audi shackles and live life on the edge.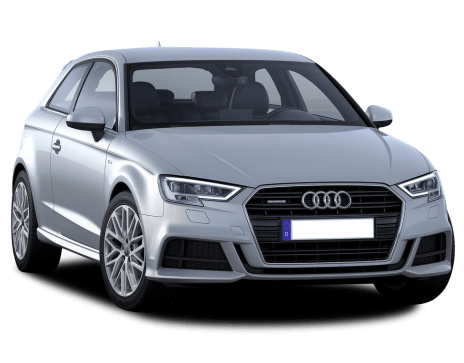 Explore the 2004 Audi A3 range
It's the ultimate boyfriend – the type your mum would approve of – good breeding and pedigree, but once safely away from prying eyes it fires up.
The little A3 is too cute for its own good. Jealous stares come from males and females alike, though it's a little disconcerting when 50-year-old men approach you to say they love your car.
But proving as always that looks can be deceiving, there are a few design flaws that befuddle.
For instance, when the armrest is down, if you apply the handbrake your arm and the brake hit the armrest. OK, so this is easily remedied by placing the armrest in an upright position (see, I could have been a hostie) but, seriously, why should you have to?
Surely someone sat in the car before it was put on the production line? OK, maybe not.
Then there's a rather uncomfortable accelerator pedal, which feels like your foot is at a 90-degree angle.
Although I have never had the pleasure (or displeasure) of giving birth, I felt like my feet were in stirrups ready to launch.
And don't they think of things like high heels when designing a car which mainly women will drive?
However, one thing Audi has done right is the vanity mirrors, which have a light that switches on automatically when you slide the mirror cover across.
Anyone (we'll assume it is women, but you should never rule things out) who has tried to apply lipstick in a dark car using only the interior light will extol the perfection of this invention – no more panda eyes from eyeliner you thought was in place and no clown-style lipstick.
Which is a good thing, because we are headed for a party, after all, my Audi and I.
Pricing Guides
$9,185
Based on third party pricing data
Range and Specs
| Vehicle | Specs | Price* | |
| --- | --- | --- | --- |
| 1.6 | 1.6L, PULP, 5 SP MAN | $4,290 – 6,270 | 2004 Audi A3 2004 1.6 Pricing and Specs |
| 1.6 Attraction | 1.6L, PULP, 6 SP AUTO | $4,290 – 6,380 | 2004 Audi A3 2004 1.6 Attraction Pricing and Specs |
| 1.8 | 1.8L, PULP, 5 SP MAN | $4,620 – 6,820 | 2004 Audi A3 2004 1.8 Pricing and Specs |
| 1.8 Turbo | 1.8L, PULP, 5 SP MAN | $5,610 – 7,920 | 2004 Audi A3 2004 1.8 Turbo Pricing and Specs |
Pricing Guide
$4,620
Lowest price, based on third party pricing data
View cars for sale
Similar Cars
Mazda 3

Mercedes-Benz A-Class

BMW 1 series

Audi A1