2018 Volkswagen Arteon
Pricing and Specs
Click here to see 2020 pricing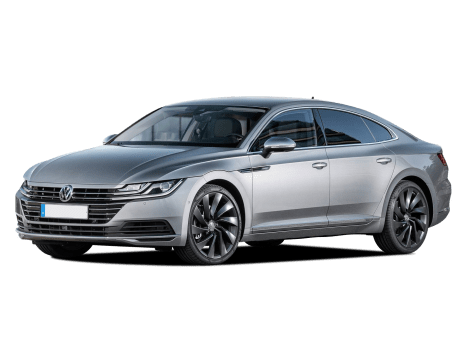 The Volkswagen Arteon 2018 is priced from $43,000 for Hatchback Arteon 206 TSI R-Line.
The Volkswagen Arteon 2018 is available in Premium Unleaded Petrol.
When we reviewed the 'price and features' of the Arteon 2018, Richard Berry gave it a rating of 9 out of 10. Find out more in the full review here.
A new generation of the Volkswagen Arteon Hatchback was released this year.
Price Guide
$48,990
Based on 15 cars listed for sale in the last 6 months
Explore prices for the
2018 Volkswagen Arteon
Hatchback
Volkswagen Arteon Models
SPECS
PRICE
206 TSI R-Line

2.0L

PULP

Premium Unleaded Petrol

7 SP AUTO

7 speed automatic

$41,200 – 52,690
* Manufacturer's Suggested Retail Price
Volkswagen ARTEON 2018 FAQs
Check out real-world situations relating to the Volkswagen here, particularly what our experts have to say about them.
Should I buy a 2020 Volkswagen Polo?

The Polo is very nice to drive and has refinement levels that most of its competition can't match. It's also among the best of the small hatches to actually drive with dynamics that make it feel like a full size bigger in terms of its ride and handling. It's no toy, that's for sure.

VW now offers capped price servicing on the Polo and, given the 15,000km/12 month intervals, it stacks up reasonably well when compared with its major competition. The 12 month/15,000km service per VW's capped-price deal will cost you $332, followed by $468 at the two-year mark, $426 after three years, $789 at the major service at four years and $332 for the fifth year. Those prices are for the DSG-transmission version, but the prices for the manual-transmission Polo are almost identical.

Show more
My 2009 Volkswagen Golf is becoming expensive to repair, should I sell it?

This engine was a great thing to drive with superb fuel economy and plenty of performance. Unfortunately, it was also overly complex and prone to failures like the one yours has experienced. Because the car is so far out of warranty, you can probably forget about Volkswagen helping with the cost of repairs. But I'd still give its customer service department a call and state my case on the basis that 136,000km is hardly the expectation for a modern engine in terms of longevity, along with the fact that this engine has a rich history of failures exactly like yours.

If you can organise to have part of the cost taken car of by VW, then maybe it would be worth repairing the car. Beyond that, however, you'd be spending almost $6500 on a car that, even in working order, is worth something like $8000 or $9000. It doesn't realty add up at that point, does it? Even then, you might find that other parts of the engine (like the turbocharger or supercharger or the complex system of intake plumbing that allows it all to work) might be next to go bang.

Show more
How is oil mixing with coolant in my 2015 Volkswagen Polo?

Despite your extensive efforts to fix this problem, it appears you still have a situation where the coolant and oil are mixing. No oil should be able to mix with the coolant (or vice-versa) and if it is (which is why you're seeing oil in the coolant tank) then you have a fairly major problem somewhere in the engine. Check the dipstick. Is the oil in the sump milky and opaque? I'm guessing it probably is, and that's another giveaway that your engine has a major problem.

Perhaps the cylinder head itself is cracked. Maybe the engine has a split bore. Perhaps the light skimming the head received was not enough and it's still warped. Either way, the oil and coolant are mixing and that's bad. The fact that the oil and coolant in the bottle are being forced out of that tank suggests combustion pressure is also playing a part, once again signalling a leak between the oil, coolant and combustion areas of the engine.

Show more
See All Volkswagen FAQs
Disclaimer: You acknowledge and agree that all answers are provided as a general guide only and should not be relied upon as bespoke advice. Carsguide is not liable for the accuracy of any information provided in the answers.