Mitsubishi Triton 2012 Problems
No car is perfect, but we've gathered everything relating to the Mitsubishi Triton 2012 reliability here to help you decide if it's a smart buy.
Mitsubishi Triton 2012: Head assembly replacement
Answered by CarsGuide
13 Jul 2018
You don't tell us why your ute needs a new head at just 134,000 km, so it's hard to comment. If nothing untoward has happened to cause the problem, like overheating, then you could try and convince Mitsubishi to cover the cost of repairs, but unless you have a full history that clearly points to a manufacturing fault I think you would struggle to justify a claim.
Mitsubishi Triton 2012: Suction control valve
Answered by CarsGuide
11 Aug 2017
If the suction control valve is worn or there is contamination present the fuel pressure will be affected and so will the drivability as a consequence. The car will sometimes go into limp home mode when this happens. It is a relatively common complaint on common-rail diesels, and the only thing to do is to replace the valve.
Is surface rust covered by Triton warranty?
Answered by CarsGuide
21 Nov 2016
Rust protection is usually a dealer option rather than a factory one, so you need to check the warranty document for the product to see what is covered. With regard to the clutch slave cylinder you need to establish how sand got into it. Was it because of a faulty or damaged seal etc.? Having done that you could have grounds to claim on the warranty, but before you know why the sand was able to get in you really don't anything to back up a warranty claim.
Mitsubishi Triton 2012: Diesel valve clearance
Answered by CarsGuide
6 Sep 2013
You'll find most diesels no matter the brand require regular valve clearance adjustments. To avoid surprises like this I always urge people to do their homework on the cost of ownership before they sign up for their new car.
Sagging springs Triton
Answered by CarsGuide
14 Dec 2012
You were poorly advised by the selling dealer, who should have taken more notice of what the vehicle would be used for and given you the option of upgrading the suspension if that was deemed necessary. It also appears that you have been poorly treated by Mitsubishi who should be looking to sort the problem out before they lose a customer. But poor old Mitsubishi, it seems, is doing it tough and can't afford five sets of new springs. Keep the pressure up.
Mitsubishi MN dual-cab ute spring concerns
Answered by CarsGuide
30 Nov 2012
We asked Mitsubishi to investigate the problem and establish what is going on, and their initial advice was that it "sounds weird and should be checked" and that you should contact your nearest Mitsubishi dealer to do that. Depending on the outcome of that check you might be able to take it further with the company.
Search from Over 8,000 questions
Over 8,000 questions answered by CarsGuide
Complete Guide to Mitsubishi
Triton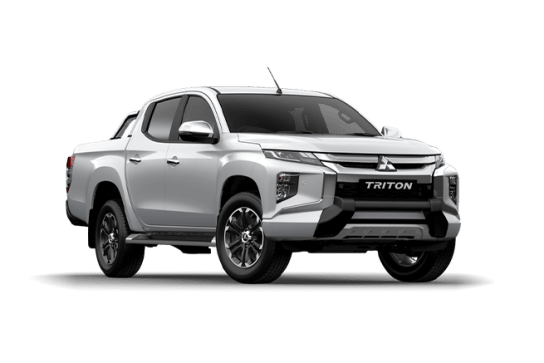 Reviews, price, specs and more