Nissan Leaf 2012 review: pre-production test drive
ONE day Nissan's powerful Nurburgring-blitzkrieging GT-R might be an electric vehicle.  At least that is the hope of Nissan chief operating officer Toshiyuki Shiga.
"EV is fun to drive," the company's number two says, pointing out that the 180km/h Japanese Bullet train uses an electric motor.  "One day GT-R will be an EV. It's my favourite car," he says at the world media preview of the Nissan Leaf electric vehicle in Japan this week.
"The weight is low in this car because of the battery under the floor so it handles well," he says, making joyous "whooshing noises" as he mimics driving a car.  Shiga may be enthusiastic about the driving dynamics of the Leaf, but like all electric cars it feels as exciting as stepping on to an escalator.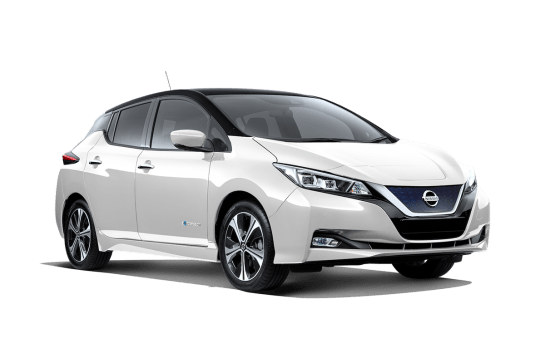 Explore the 2012 Nissan Leaf range
Certainly there is instant throttle response because of the flat torque curve of an electric motor and there is linear acceleration, but after the initial punch it feels lifeless.  There is simply no sensation of speed or acceleration. This is not only due to the linear response and lack of explosive power, but also because there is so little sound and no engine vibe.
Appearance
The Leaf looks like any five-door hatchback, not some goofy space-age golf buggy like other electric cars and concept models.  The only telltale signs that this is something different are the small hatch at the front which conceals the plug-in charging points, the bulbous but aerodynamic blue LED headlights that divert air over the door mirrors to reduce wind noise by 3dB, and the solar panel on the rear wing which helps charge the supplementary battery that powers the auxiliary equipment such as the audio, satnav and cabin lights.
Like most aerodynamically designed vehicles, there are the usual problems with vision through the A and C pillars while the neat rear end is sawn-off so there is only a small cargo area and no spare tyre under the floor.
Fit-out and equipment
The only clues in the cabin that this is an EV are the smaller-than-usual transmission knob and the instrument pods.  One instrument binnacle above the steering wheel supplies time, speed and ambient temperature.
Another binnacle inside the steering wheel shows battery charge and temperature, odometer, trip meter, transmission selected and a meter that shows how economically you are driving.
The seats are velour and cushy, there is plenty of leg and headroom front and back and the steering wheel includes cruise and audio controls, but is adjustable for height only, not reach and feels a little off-centre to the driver.  Leaf doesn't have a luxury feel, but it's a comfortable cabin atmosphere.
Nissan Australia CEO Dan Thompson said it was too early to comment on specification levels for us, except to say that it will arrive in 2012 in one trim level.
Drivetrain
It is powered by an 80kW/280Nm electric motor with a stack of flat, laminated lithium-ion batteries under the floor.  The Leaf battery stack is integrated into the chassis so it is not suitable to battery swap technology.
The car weighs 1.6 tonne, but with that low and central mass of heavy batteries it gives the car a very balanced feel.  The battery can be charged in about eight hours on 240V or quick-charged to 80 per cent capacity in 30 minutes.
The car will communicate with Nissan HQ via satellite, internet and mobile phone to help users remotely turn on the airconditioning before they get in the car, check on their battery charge status and set a timer to charge the battery.
Driving
Nissan provided four pre-production vehicles for the first media test drives on its Grandrive proving ground circuit at Yokohama.  However, with more than 500 motoring journalists from around the world given a short drive on the smooth circuit, drive time was limited.
Drive impressions were also hampered by Nissan representatives who were in the car to answer questions and act as a 'human handbrake' on enthusiastic driving.  Despite limited drive time, it feels nimble enough for normal driving duties.
It has light steering that gets markedly heavier off-centre, yet it feels stable at speed and changes direction quickly.  EV senior manager Shigetoshi Tokuoka says the handling is effected by centrally located batteries, electronic stability control and a rigid chassis that integrates the battery.
Cars with heavy internal combustion engines in the front have difficulty moving that mass in a corner. However, with the 250kg battery in the centre of the car, Leaf turns lightly on its axis improving change of direction, cornering and lane-changing.
As for the motor, Leaf chief product specialist Tooru Abe explains that the driver will have 'a different kind of relationship with EV to a conventional petrol engine'.  "Compared to a gasoline engine, the electric motor is more suitable for driving with instantaneous torque and you don't have to shift the gears.
"Our electric motor has a Nissan-specific control system that enables a quick response for smooth driving and acceleration."  A drive impression wouldn't be complete without comment on the eerie lack of noise.
The engineers were so concerned that the lack of noise would draw attention to other sounds, they devoted their energy toward muting wind buffeting around the roof-mounted antenna, tyre howl and even the wiper motor hum.
When the driver hits the start button they are greeted by a chiming melody like booting up a Windows PC.  As you pull away there is a muffled whistling sound in the cabin and a slight jet whine outside to alert pedestrians. It can be switched off manually or will automatically turn off over 30km/h.
In reverse it gives off a feint beeping sound to warn pedestrians.  In normal transmission mode there is instant acceleration and a coasting feel when off the throttle.
Eco mode feels like it has changed up a gear. It also reduces the airconditioning effectiveness and when you take your foot off the throttle, it activates more regenerative braking to recharge the battery.  If you floor the 'loud' pedal in Eco mode, it reacts the same as in normal mode.
Leaf picks up speed imperceptibly and because it is so quiet it is easy to drift over the speed limit.The world's first mass- market EV is a refined and well-thought-out package. But it still feels like driving a vacuum cleaner.
 
Pricing guides
$17,444
Based on 18 cars listed for sale in the last 6 months
Pricing Guide
$12,997
Lowest price, based on 20 car listings in the last 6 months
View cars for sale
Similar Cars
Renault Zoe