Nissan's next EV will be a Qashqai-sized SUV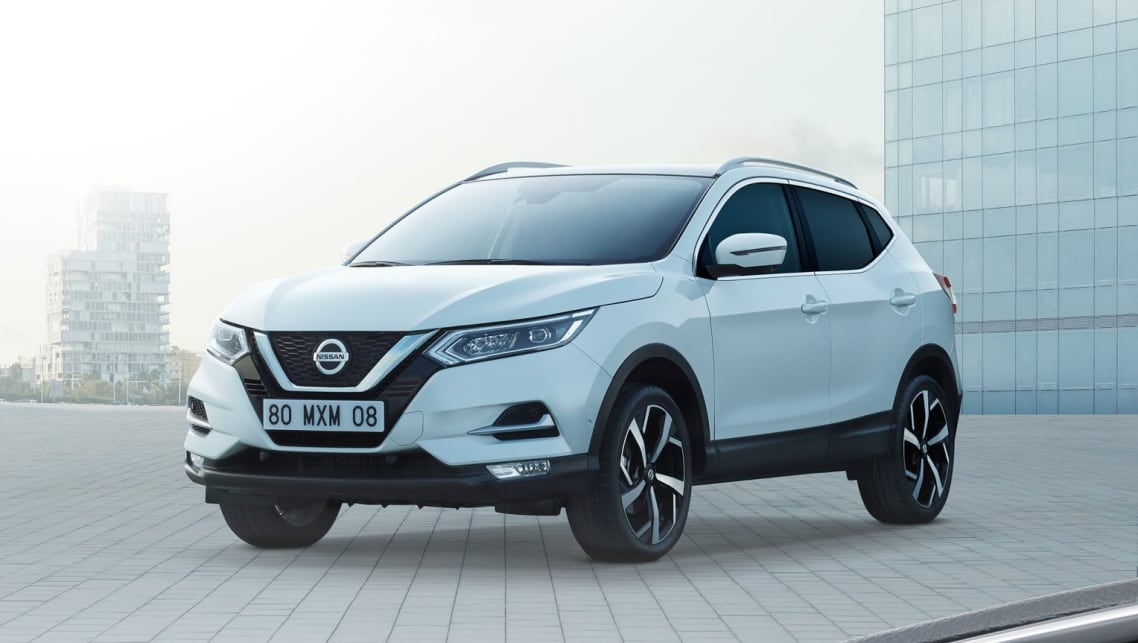 Nissan's mission toward a "Zero Emission" range is set to expand in the near future, with the brand's global head of electric vehicles, Nic Thomas, telling CarsGuide that a Qashqai-sized SUV would be the next EV to hit the market.
Nissan re-iterated its target to have a whole range of electric vehicles on the market by 2025, and when quizzed on what to expect next after the Leaf hatchback – which has just entered its second generation – Mr Thomas said that an SUV "makes sense".
"Something like Qashqai or Rogue… they are selling well," Mr Thomas elaborated.
When asked for a rough timing on its small SUV Leaf follow up, the executive confirmed customers won't have to wait until the next generation of vehicles, meaning a release within the next two years is likely. 
The Leaf - which launches in Australia this week in one spec with a $50k price tag - is one of the more affordable EVs available locally, its closest direct rival being the Hyundai Ioniq which has a similar electric range (230km), albeit at a lower cost of entry ($44,990).
An electrified Qashqai could potentially pack more range, but expect it to come at a cost, with the only electrified small SUV currently on the market – the Kona EV – coming in at a significant premium over the petrol-powered versions, at $64,000. It is the most expensive car that Hyundai sells, not including its premium off-shoot, Genesis.

Nissan has been working on a dual-electric motor battery-electric set-up for some time.
The current Qashqai range spans from $27,490 to $37,990, but if Hyundai's EV alternatives are anything to go by, expect pricing beyond $50,000 for a fully electric version of the Nissan small SUV.
As for its styling? Look to Nissan's IMx small-SUV electric concept of 2017 for an idea. For that concept Nissan proposed specs of 320kW/700Nm via dual electric motors, and a range of 600km.

The IMx concept went so far as to reference the Leaf in its grille, contrast roof and tail-end.
Nissan's main point of difference for its EV tech comes in the second-generation Leaf's ability to feed electricity back to the grid via a two-way charging system (only usable via the Leaf's Japanese-standard CHAdeMO charging port).
Nissan hopes this will help its EVs become seen more as a portable battery "energy asset" than a financial liability in the future.
The two-way charging tech still needs to jump through a few regulatory hurdles in Australia, but will be available "in around 12 months".
When asked if the brand's electric aspirations extended to the commercial market, Mr Thomas commented that light commercial customers were demanding consumers, and they needed something a bit more rugged. He wouldn't make a product commitment, but said it was more likely for the brand's Navara to utilise the brand's e-Power range-extended technology rather than go full EV.
Would you welcome a Qashqai-sized Nissan EV as competition to the Hyundai Kona EV? Tell us what you think in the comments below.