Opel Astra hatchback 2012 review
IF strength and durability were the marks of a good small car, then history states that one of the best was the Holden Astra. We bought thousands of them, in fact, in 2005 alone, 34,000 Astras found homes in Australia. It was Holden's mainstay for years and even if it did start out as a rebadged Nissan Pulsar, it quickly revealed its own identity when Holden invited it into Australia from its European maker, Opel. Holden and Opel are both part of the General Motors conglomerate.
The problem was that everyone knew Astra. No-one in Australia knew Opel. Get ready to learn all about Opel because the Astra returns along with sister models the Corsa, which you may remember as the Holden Barina, and the Vectra predecessor, the Insignia.
Opel wants a slice of the Australian market to expand its business. Holden wants a European line-up that adds cache to its dominant Korean-made range.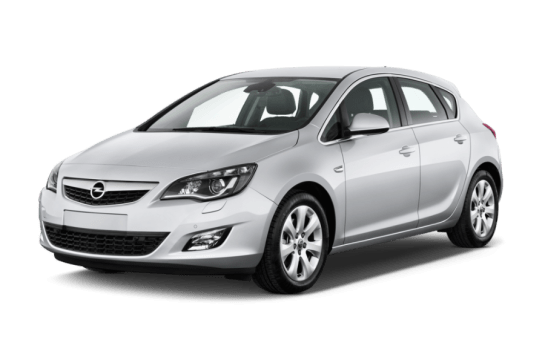 Explore the 2012 Opel Astra range
The process sounds simple. But Opel has a problem with its identity and Australians may not be willing to pay a premium for another German import, the first being Volkswagen.
Opel says pricing, which won't be known until closer to the mid-2012 launch date, will be "very similar" to the Volkswagen Polo (for the Opel Corsa), Volkswagen Golf (Opel Astra) and Volkswagen Passat (Opel Insignia).
Value
Without knowing the price or final specifications, this is a hard call. Buyers in this segment, however, will be wise to wait and see what Opel will dish up — there could be some surprises here and the Astra may come out as a bargain. Quality and performance is on par with the Volkswagen Golf, but Opel doesn't get overly innovative with technology as Volkswagen. The cars are very well made, comfortable, safe and in German spec as tested, handle extremely well.
Design
There has been a more recent upgrade to the Astra's look since it finished its tour of duty in Australia in 2009. The five-door hatch, which will become the main flagbearer for the Opel name here, is boldly styled with pronounced hips and a strong waistline. It is far more distinctive than the, by comparison, conservative style of the Golf and this facet alone will garner a lot of buyer interest.
The cabin is equally as alluring, keeping the onlooker busy with an array of dials and switches and a comprehensive list of standard features. The seats, incidentally, are Europe's best in any small car and are approved by Germany's fussy orthopedic association.
Technology
Astra will come as 1.6 and 2.0-litres diesels and 1.4, 1.6 and 2.0-litre petrols with and without turbochargers. The transmissions are six-speed units in manual and automatic that drive the front wheels. There is electric assistance to the steering and suspension is pretty conservative, with a torsion beam rear end tempered by a Watts link, a system regarded as being somewhat inferior to a multi-link suspension but one that Opel defends by reasons of space efficiency and low-cost manufacture. Opel says, and Holden agrees, that there will be no tweaking of the chassis for Australian conditions. Basically the cars are quite simple and that indicates durability.
Safety
Like the Golf, the Astra wins with a five-star crash rating. It gets six airbags and all te electronic aids. Final specifications for Australia will be announced closer to the launch date.
Driving
Overwhelmingly, the Astra feels very solid on the road. The steering weight is just about perfect, earlier Astras were heavy, but actual road feel is on par with rivals. The seats are impressive, form fitting with a soft centre yet firm bolsters and with extendable thigh cushions to give support on long trips. There is an optional FlexRide suspension with three modes. This will come to Australia and a good thing, too, because it really tailors the car to varying roads and driving styles.
The engines tested were a 1.7 turbo-diesel with an automatic gearbox and a 1.4 turbo-petrol with a six-speed manual. The diesel is surprisingly quiet and though it seems a bit disinterested in accelerating hard, picks up the pace when the tacho hits 2000rpm. Autobahn touring is so easy in this, cruising at 130km/h in sections with the ability for occupants to talk in whispers.
The 1.4 is more responsive, capable of revving faster and giving the illusion that its quicker. It is, but only by one second to 100km/h with a 9.9 second time. The 1.4 was driven through the autumn-painted hills near Frankfurt, so its journey centred on handling. The optional FlexRide allowed the choice of a firmer "Sport'' ride or "Tour'', which is the comfort setting, to suit the roads. Handling is very good, yes, on par with Golf, though the Astra felt slightly less inclined to show its understeer.
Verdict
Opel says it is committed to Australia but is yet to reveal details of its new-car warranty or its spread of dealers, so we have to wait for some answers. But the Astra is certainly a classy car. It's impressive for its quality and ride comfort, cabin room is very good and even the two-level cargo floor, adjustable centre console and alternative storage for personal items shows someone is thinking about the buyer's needs. It's definitely worth considering.
Pricing guides
$10,500
Based on 19 cars listed for sale in the last 6 months
Range and Specs
| Vehicle | Specs | Price* | |
| --- | --- | --- | --- |
| 1.4 | 1.4L, PULP, 6 SP MAN | $8,990 – 10,995 | 2012 Opel Astra 2012 1.4 Pricing and Specs |
| 1.6 Select | 1.6L, PULP, 6 SP AUTO | $7,000 – 10,780 | 2012 Opel Astra 2012 1.6 Select Pricing and Specs |
| 1.6 Sports | 1.6L, PULP, 6 SP MAN | $9,990 – 10,999 | 2012 Opel Astra 2012 1.6 Sports Pricing and Specs |
| CDTi | 2.0L, Diesel, 6 SP MAN | $6,300 – 9,790 | 2012 Opel Astra 2012 CDTi Pricing and Specs |
Pricing Guide
$8,895
Lowest price, based on 17 car listings in the last 6 months
View cars for sale