Jeep Grand Cherokee 3.6 2011 review
GETTING it right in the dirt has rarely been a problem for Jeep - but perfecting its on-road behaviour has been an arduous task. It's also had a tough time as owners and would-be buyers have shunned Jeep for poor quality and poor road holding.
Maybe this is the tide turning. Time will tell if the Grand Cherokee's build quality is up to scratch - though the signs are promising - but at least Jeep's biggest and most luxurious 4WD has got it right on the bitumen.
The wishy-washy handling of the WJ model (1999-2004) improved considerably with the WK (2005-2010) but even that is no match for the relative precision of the latest WK2 that gets independent suspension for all wheels.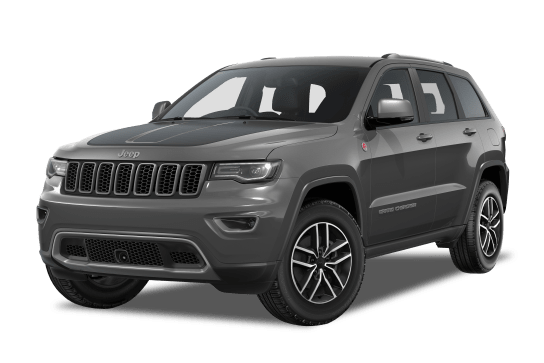 Explore the 2011 Jeep Grand Cherokee range
Yes, despite wearing a big dress size - it weighs up at 2.2-tonne dry - it's finally confident on the dance floor.
Now, with the poise to go with its new Euro-style looks, it delivers it's most potent blow to the opposition - a very attractive price tag.
Value
It starts at $45,000 for a 4WD that actually goes off the road and drives really well. At that price, it beats the Japanese hands down.
The test car is a 3.6-litre V6 auto Limited priced at $55,000. It gets a heap more gear than the entry-level Laredo but weigh up whether you need the baubles or prefer $10,000 in your wallet.
Also, the option list is long, expensive and seductive. You'll get a standard nine-speaker Alpine audio system and hands-free voice and Bluetooth connection, but may yearn for a sat-nav with a 300-gig hard drive.
Height-adjustable air suspension is $3250, the same price as the dual sunroof. There's an offroad "adventure pack" with the more grippy Quadra-Drive II drivetrain, skid plates and that deletes the standard 20-inch alloys and replaces them with 18-inch wheels with a wider tyre tread choice.
Design
Chiselled lines and narrower side glass combine with more integrated headlight and tail light surfaces for a style that could have come out of Europe. It's also very workable. The doors open wide for easy entry and egress, the extra 135mm of wheelbase translates to more legroom - notably in the rear - and cargo space.
Compared with the old model, the dashboard is streets ahead in all areas except the handbrake - taken away from the centre console and now foot operated - and the wipers which are now on the indicator stalk as per Mercedes.
The seats feel more comfortable, the driving position more natural and so on. It is a different vehicle than before.
Technology
The 210kW/347Nm 3.6-litre V6 Pentastar petrol is Jeep's big call but though it's effective, it's not worth hauling out the dancing girls to show it off. But for most buyers, it's a good blend of performance and economy. It'll tow about 2.3-tonne and if you want more, the V8 has a 3.5-tonne rating.
Like the Land Rover Terrain Response system, Jeep has a switchable traction system called Selec-Terrain that clicks from road to sand and snow and mud. This awakens 12 vehicle management systems and hones the ability for it to tackle different conditions without calling on the driver's expertise. Or lack thereof.
Also, this model gets four-wheel independent suspension; an air suspension option that raises ground clearance from 167mm to 271mm; keyless enter and start; reverse camera; park sensors; and optional auto tailgate.
Safety
Standard features include electronic stability control, seven airbags, electronic roll mitigation, surface-sensitive ABS on four-wheel disc brakes, all-speed traction control and trailer-sway control.
It has a five-star crash rating in the US and won the Insurance Institute for Highway Safety's "Top Safety Pick" award for crash test performance.
Driving
Better connection between the steering wheel and the front wheels completely changes this wagon. It is confident in a straight line - don't laugh, some predecessors were not - and holds a positive line through corners with the driver breaking into a sweat and the passengers screaming.
Power delivery is smooth and its progression - mainly restrained by the auto box - is unhurried. You can boot it and be greeted by some lively forward motion and extra noise but really, this is a cruiser.
At 110km/h it is quiet and even economical. The 11.4 L/100km claim is about right - I drank 13.2 L/100km in the suburbs. It's pleasing to see Jeep finally - and this took a long time - recognising Australia with a 93.5-litre fuel tank replacing the previous effort's 77.5-litre gnat's bladder.
Die-hard off-roaders will still add a sub tank but at least others now can make it between country fuel stops.
The Grand Cherokee never missed a beat on test. In the sand its Quadra-Trac II drivetrain worked the power between axles. If you're going to spend more time in the bush, option the Quadra-Drive II system that allocates torque between individual wheels.
The electric tailgate is a boon for mothers and shoppers (though the $3250 is exxy, even if Jeep throw in a heated steering wheel) but realistically may be overkill.
Verdict
Class act! This has all the looks of a sharp-edged SUV with all the off-road ability of a Wrangler. Even quality has made a big leap - but then, it had to - to make a good allround 4WD at a very attractive price.
Pricing Guides
$18,950
Based on 119 cars listed for sale in the last 6 months
Range and Specs
| Vehicle | Specs | Price* | |
| --- | --- | --- | --- |
| Laredo (4x4) | 3.0L, Diesel, 5 SP AUTO | $11,990 – 22,000 | 2011 Jeep Grand Cherokee 2011 Laredo (4x4) Pricing and Specs |
| Limited (4x4) | 5.7L, ULP, 5 SP AUTO | $13,490 – 23,499 | 2011 Jeep Grand Cherokee 2011 Limited (4x4) Pricing and Specs |
| Limited 70th Anniversary (4x4) | 5.7L, PULP, 5 SP AUTO | $13,599 – 23,999 | 2011 Jeep Grand Cherokee 2011 Limited 70th Anniversary (4x4) Pricing and Specs |
| Overland (4x4) | 5.7L, ULP, 5 SP AUTO | $18,880 – 26,881 | 2011 Jeep Grand Cherokee 2011 Overland (4x4) Pricing and Specs |
Pricing Guide
$11,990
Lowest price, based on 119 car listings in the last 6 months
View cars for sale