New car sales price BMW M3 Pure Coupe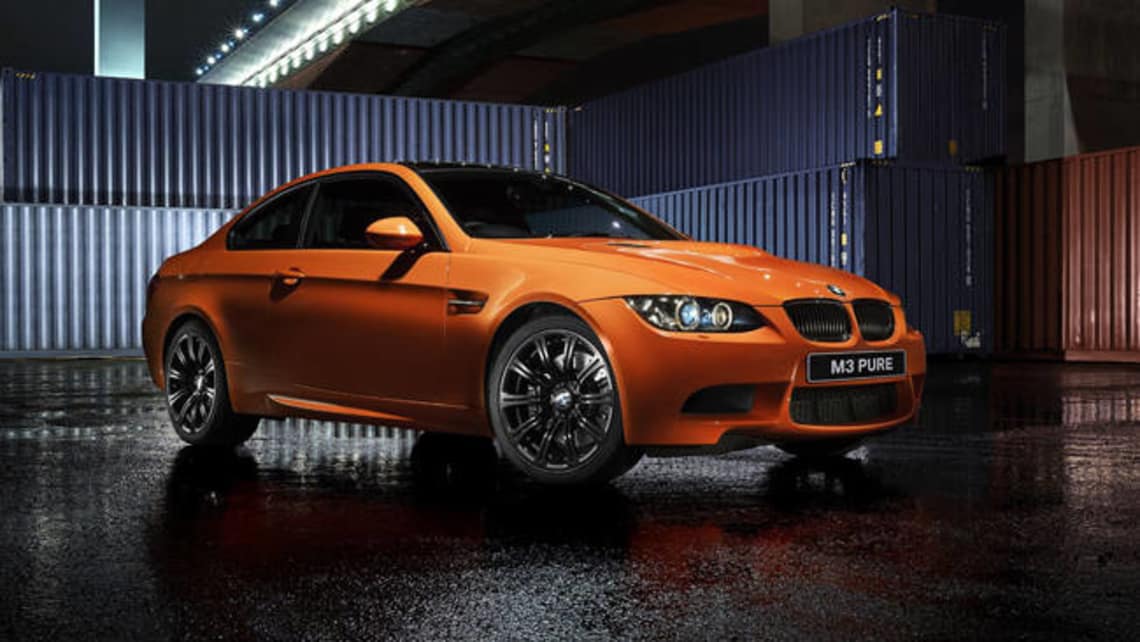 The German brand has announced details of the M3 Pure Coupe, in effect a cut price version of the performance machine.
Priced from $125,000, a hefty $30,000 less than a standard M3, they've basically removed all of the features that someone more interested in the dynamics is not going to miss or want for that matter.
Still included however are the Bi-Xenon lights, the pro navigation system, Bluetooth and USB audio interface, along with the storage and lights package, front and rear parking sensors and the light weight carbon fibre roof (you wouldn't want to lose the latter).
Changes to the interior include cloth and leather upholstery as well as Titanium Shadow interior trim as standard. Gone are things like the CD stacker, adaptive headlights, comfort access and the no cost option sunroof. You might however miss the heated seats and Harman Kardon sound system.
In addition there is also revised pricing to options available across the M3 range, which add to the enthusiast appeal of the M3 such as the Competition Package, M Drive and Electronic Damper Control.
The Competition Package, which must be ordered in conjunction with M Drive and Dynamic Damper Control, is $1800 ($600 saving), M Drive is $2700 ($700 saving) and Dynamic Damper Control, $3300 ($700 saving).