What's a good car for a mid-life crisis?
Asked by Mikey
I'm in full-on "I'm turning 50 soon" mid-life crisis mode and have decided that I "need" a sporty-ish car.
I am selling one of my bikes to prove to my wife that I'm serious. I've driven the current VW GTi and the Hyundai i30N, and the Hyundai wins hands down. I love the thing to bits, and as long as it isn't red, I'd be happy to take any one of them home. I prefer the Lux model as those extras will be standard fit in 4 or 5 years when I inevitably get out of it and it "may" assist with resale/trade-in. Will it? That said, a similarly-aged mate is bagging the shit out of me because I want a "glorified Getz", as he calls it, and keeps saying "Tiburon, Veloster, Coupe …mmm. Great … anchors". I can take a bagging.
Apart from being a pain, he is suggesting that I get something like a used Beemer M235i or even an SS or XR6T Ute. What say you?
Is the Lux pack worth it for potential resale in 4/5 years, and/or should I abandon fixed price servicing, full warranty and that new car buzz to seriously consider one of those three others? Oh, the limit of my budget is $50k. Otherwise I'd buy a Boxster.
Answered by CarsGuide
21 Dec 2018
There's clearly no point in talking sense to you, your head is in a complete muddle. You want a fix for your mid-life crisis, yet you talk about resale value, warranty, fixed-price servicing and boring stuff like that. You need to think about what it is you want from your "sporty-ish" car, do you want a performance car that will be thrilling to drive, or are you a park-and-poser and just want to look good when you stop at the café for a latte. The VW Golf GTi is a thrill-a-minute hot hatch; you like the i30N, and both would be good buys. Buy the Lux if you decide on the i30N. You could also think about a BMW M3, or an older Porsche Boxster. I wouldn't suggest a Commodore SS or a Falcon XR6T ute, they're a bit boring.
Search from Over 8,000 questions Over 8,000 questions answered by CarsGuide
Complete Guide to Hyundai
i30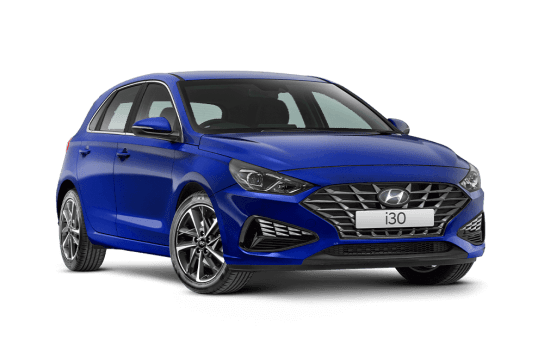 Reviews, price, specs and more