Subaru WRX
Pricing and Specs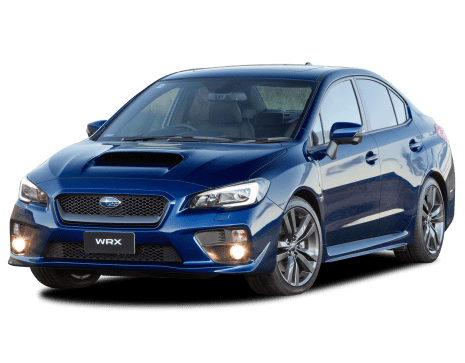 2020
From $40,490
Based on Manufacturer's Suggested Retail Price (MSRP)
2011 to 2019
$10,900 - 53,020
| Year | Price From | Price To |
| --- | --- | --- |
| 2020 | $40,490 | $59,940 |
| 2019 | $26,900 | $53,020 |
| 2018 | $25,000 | $49,060 |
| 2017 | $23,200 | $48,730 |
| 2016 | $21,500 | $44,660 |
| 2015 | $19,100 | $41,030 |
| 2014 | $16,700 | $38,280 |
| 2013 | $15,000 | $34,870 |
| 2012 | $12,700 | $30,250 |
| 2011 | $10,900 | $26,400 |
* Manufacturer's Suggested Retail Price
Subaru WRX FAQs
Check out real-world situations relating to the Subaru WRX here, particularly what our experts have to say about them.
Factory vs. Aftermarket: which oil is better?

I would use the factory recommended oil, at least while the car is under warranty. Once the warranty has expired you could use the Mobil oil and shouldn't experience any problems.

Show more
What oil to use in an MY18 Subaru WRX?

Use a 5W-30 from any of the premium brands.

Show more
Cutting keys for a Subaru

This is not the first time we've heard of this problem, although the Subaru costs seem high. Company spokesman David Rowley responds: "We will be contacting the customer directly, due to the extenuating circumstances, to try to get a fair and reasonable outcome. We're also evaluating the creation of an emergency kit of these components to lower the customer costs on the rare occasion that such an event occurs."

Show more
See All Subaru WRX FAQs
Disclaimer: You acknowledge and agree that all answers are provided as a general guide only and should not be relied upon as bespoke advice. Carsguide is not liable for the accuracy of any information provided in the answers.