5 September 2018
The magic of Photoshop: Five of the weirdest front-end swaps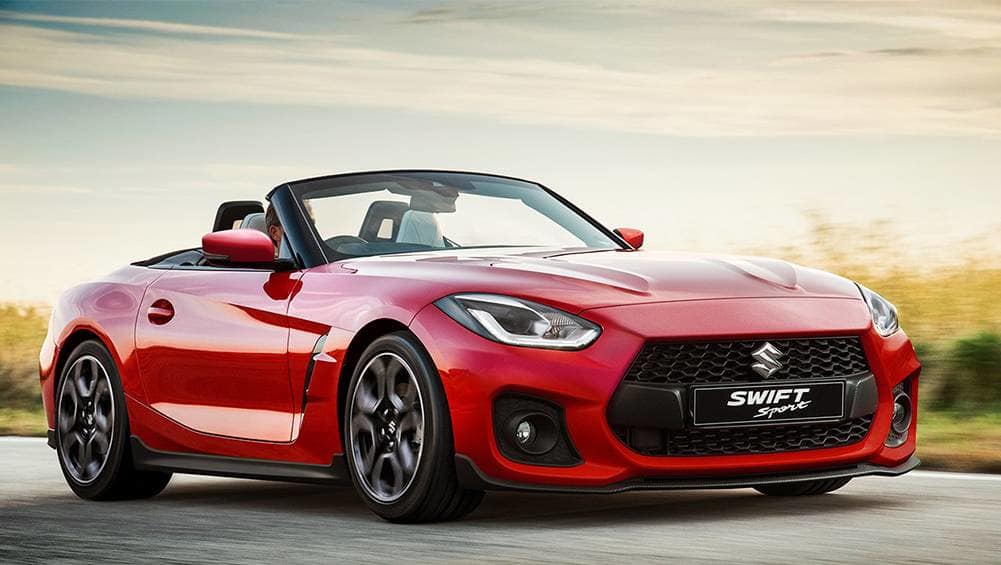 Not long after an image of the new BMW Z4 was dropped, someone used their editing skills to add on the headlights, nose and alloy wheels of a Suzuki Swift Sport to create a surprisingly good looking sports car.
This got me thinking, what are the best photoshopped front-end swaps the internet has to offer? It was hard to narrow it down to just five, but here are my picks.
5. Nissan Juke/Micra

That looks much better. (image credit: Car Throttle)
When it comes to the Nissan Juke's looks there are usually more thumbs down than up, but someone has replaced the ugly nose.
Taking the front quarter of a Micra and photoshopping it onto the Juke has made the small SUV look 100 times better. Maybe if Nissan did this in the first place the Juke wouldn't be heading for the scrapyard.
4. Ford Ranger/Range Rover

Introducing the Ford Ranger Rover. (image credit: Truck Trend)
Ever thought Land Rover needed a ute? Apparently, you're not alone.
Whoever is behind this creation has taken everything that was wrong with 2004 and put it into one picture, which includes ridiculously low suspension, massive chrome alloy wheels and two cars that were never meant to mate, a Ford Ranger and Range Rover.
The scariest thing about this monster is it looks real.
3. Ford F-150/Lincoln Navigator

Could it all be at least the same colour? (image credit: F150 Online)
Here's another god-awful ute that should never see the light of day, but this time around it's a combination of a Ford F-150 and Lincoln Navigator.
There's plenty wrong with this 'crossover', yet my biggest question is why isn't it just one colour?
2. Range Rover SVR/Vogue

How does it blend together so well? (image credit: Car Throttle)
A few years ago, Car Throttle ran a story with a bunch of new cars wearing the front-end of older models.
While they're all hilarious, the best by far is the Range Rover SVR with the front bumper and headlights of a Vogue from the '90s.
1. Nissan Skyline/Ferrari F40/AU Falcon
This was a short-lived craze, but people were photoshopping the front-end of an AU Falcon onto literally anything.
From the Nissan Skyline GT-R to the Ferrari F40, no car was safe from receiving the AU treatment and half of these creations actually look pretty good.
What's your favourite front-end swap? Let us know in the comments.