10 April 2019
The AU Falcon that thinks it's a Holden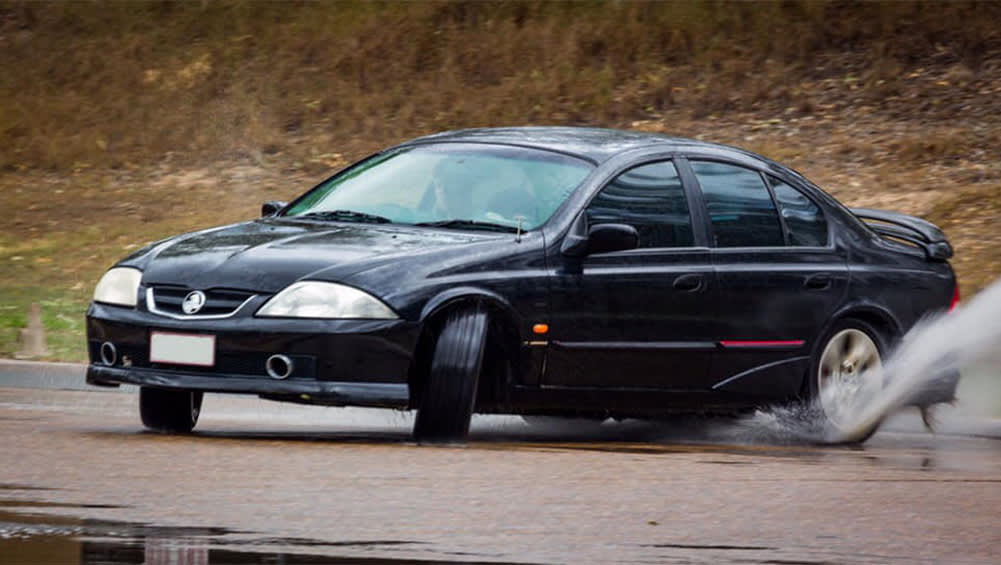 What's the best thing to do when parting out a VY Calais? Glue the nose and badges onto an AU Falcon to create the ultimate Aussie hybrid.
That's what Queenslander, William McLaughlin did to his daily drive '98 XR6.
Named Wendey (a reference to The Big Lez Show), it was originally intended to be a joke, but William discovered that with a few minor adjustments the Calais bumper sat perfectly, and stayed.
Other additions include 17-inch FG alloys, a Calais badge and a mighty Barra from an FG Falcon in place of the original unit.
The 4.0-litre in-line six has been given an "aggressive" tune, which puts power somewhere between 195kW-220kW, while the engine is connected to the original five-speed manual.
According to William, this is enough to keep his mate's Nissan 350Z honest in a straight line, while it'll laugh in the face of naturally aspirated FGs.
We still can't get over how seamlessly the Calais bumper fits the Falcon. Forget AU front end swaps, this is the future of memes.
If you're a fan of good car photography check out William's Instagram, dijophoto.
Is this the Ford-Holden crossover that should have happened? Let us know in the comments.