23 June 2017
Five Japanese police cars that'll make you want to be a highway cop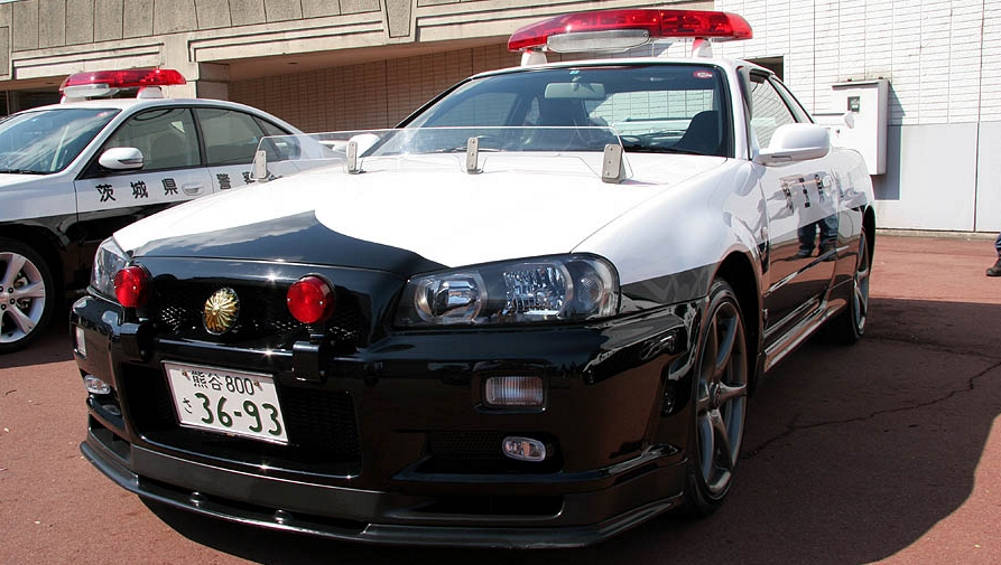 The Japanese police force introduced many intimidating pursuit cars throughout the late '90s and early '00s. Many of which are JDM icons.
We take a look at the top five ultimate Japanese police cars.
Nissan 350z

Loads of aero bits prove this car isn't messing around.
The 350z has been used in multiple motorsport disciplines and has proved to be one of Nissan's most versatile sports cars. It produces 214kw out of a NA 3.5L V6, which makes cruising the Japanese freeways a dream. Putting crooks in the back-seat? Not so much.
Nissan R33 GT-R Autech

Probably the most limited-edition Japanese police car ever.
The R33 GT-R Autech (40th Anniversary Edition) Skyline is a rare sight. It amazes me that the Japanese police have this car in their fleet, considering there was a very limited production run of only 416 units. Unlike all other GT-Rs, these were built as four-door sedans.
Mazda RX7

It's all good when the taxpayer replaces apex seals.
The Japanese police know how to earn some serious street cred. Imagine rolling down the main strip of Wangan at midnight in this. The FD RX7 has a timeless shape and will forever be a rotary legend. That dorky looking lightbar almost makes the police version look like a made-up die-cast model.
Honda NSX

Imagine calling for backup because you don't have a rear seat...
Honda built this two seater mid-engined sports car with one thing in mind - speed. Its lightweight chassis, Senna approved suspension tune, and high revving motor make for an undeniably superb track car that even put a Ferrari 348 through its paces back in the day. It's tough to imagine one of these bearing down on you just to be told you have a brake-light out.
Nissan R34 GT-R

The GT-R has long been a favourite with Japan's police forces.
The ultimate Godzilla. Fitted with the legendary RB26DETT, the Nissan Skyline R34 GTR is properly fast and makes for the ultimate pursuit car. 20 years on, this car is still active in the Japanese police force and is often spotted cruising the highways in Japan. Seems like being a highway cop in Japan certainly comes with a few perks.

Just another day in the office...
If you were a Japanese highway patrol cop, which one of these weapons would you pick? Let us know in the comments.