24 April 2020
Mazda wants you to make your own MX-5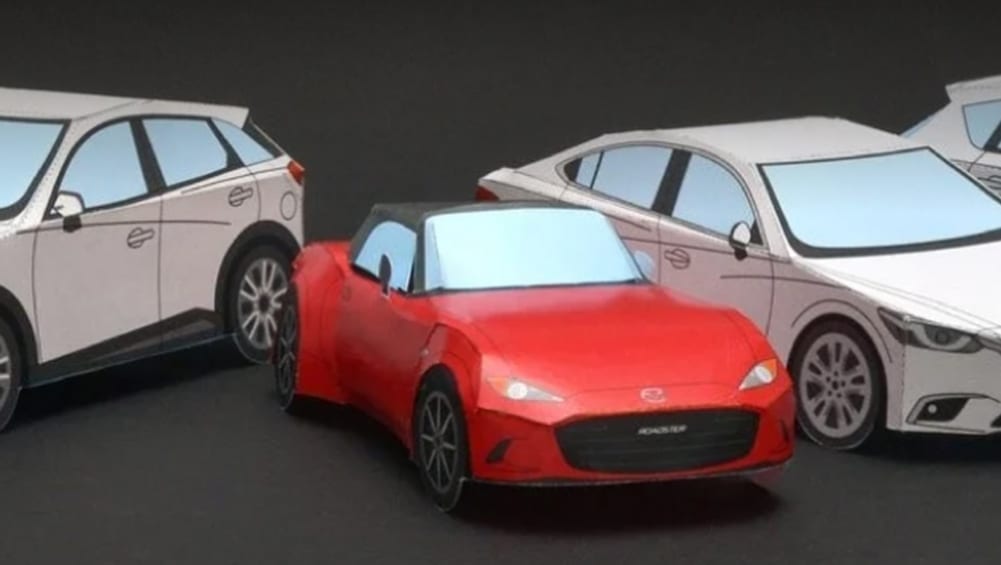 By now we've seen plenty of manufacturers make colouring books for people stuck at home, but Mazda is taking it one step further with papercraft.
In addition to a whole mix of colouring pages depicting Mazda models in charming landscapes (the rad skater dude is a personal favourite), you can also download a variety of papercraft templates so you can fold your very own MX-5, CX-30, Mazda3, hell pretty much any current model Mazda. Even a few past models have made an appearance (so if you're mad keen on the Familia, boy do we have news for you!)
The older ones have been included as a part of Mazda's 100th anniversary, revisiting heritage models like the Mazda 323 and the RX-8.
According to Alistair Doak, Mazda's Director of Marketing: "Mazda has long prided itself on beautiful design and we're excited to be able to extend this to our customers and fans through this new project to enable them to explore their inner creativity at home"
So, if you're after more boredom busters and need a bit of a break from colouring in therapy, give some Mazda papercraft a go. After all, who wouldn't want license to say they spent their isolation period making an MX-5?