Mitsubishi Pajero 2010 Problems
No car is perfect, but we've gathered everything relating to the Mitsubishi Pajero 2010 reliability here to help you decide if it's a smart buy.
Mitsubishi Pajero 2010: What problems are there with this model?
Answered by CarsGuide
4 May 2020
The Mitsubishi Pajero is one of the longest running models ever, and was first seen in 2006 in much the same form as today's version. With that in mind, the vehicle is very much a known quantity and the trade regards the mechanical package highly.
As with any off-road oriented machine, the major thing to check is how the vehicle has been used (and abused) in the past. If it's highly accessorised with winches, mud tyres, bash plates and lifted suspension, you can be fairly sure it's had a tough life.
As the vehicle in question approaches 100,000km, you'll be up for a new timing belt, as that's the recommended change interval (some say 90,000km). While you're in there, the advice is to change the water pump and the various tensioners and pulleys at the same time. It's a lot easier to do it all in one hit than have to open the front of the engine a second time.
On the recall front, the big one to watch is the Takata air-bag fiasco which did affect this model.
Mitsubishi Pajero 2010: Is it a good family car?
Answered by CarsGuide
29 Jul 2016
The Pajero ticks most of the boxes for a big four-wheel drive wagon. It's well built and reliable, and the diesel is economical. As for family use it is a big, heavy four-wheel drive and would be overkill for a family that doesn't plan on towing or going off-road. Look for signs of bush use and walk away if you see any damage to the body or underbody that might have been the result of driving off-road.
Mitsubishi Pajero: Problem with the EGR valve
Answered by CarsGuide
18 Oct 2013
I don't believe there is a way of detecting the problem before it actually happens, except maybe to remove the EGR valves and manifolds and clean them, and that's probably worth doing if you're concerned about it happening on your car. I do also think Mitsubishi should come to the party and cover at least part of the cost of repairs.
Mitsubishi Pajero turbo diesel snorkel
Answered by CarsGuide
18 Aug 2011
I don't believe so; they're mainly fitted to prevent water getting into the engine when crossing creeks and rivers etc.
Ask Smithy Xtra Mitsu Pajero diesel service
Answered by CarsGuide
14 Jun 2011
Revisit the issue with your dealer. Mitsubishi's current schedule under its capped price servicing deal is for the car to be serviced at intervals of 12 months or 15,000 km.
Search from Over 8,000 questions
Over 8,000 questions answered by CarsGuide
Complete Guide to Mitsubishi
Pajero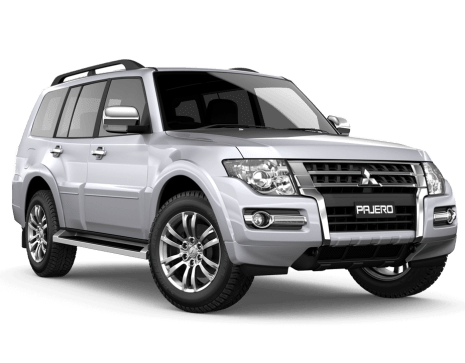 Reviews, price, specs and more