Kia Sorento Diesel Problems
Are caps to stop petrol being used in diesel vehicles reliable?
Answered by CarsGuide
3 Mar 2021
This is a real problem and many road service call-outs are, in fact, caused by this very problem. It's vastly more common for petrol to be put into a diesel vehicle than the other way around, simply because a petrol bowser nozzle will fit into the diesel car's filler neck, but not the other way around. But should you mistakenly put petrol into a modern, common-rail diesel engine, the entire fuel system needs to be cleaned as a result. And that's the best-case scenario, because if you drive any distance with petrol in the system, repairs can top $10,000 in some cases.
The devices you have listed usually work in the same way; they replace the car's standard filler neck and act as a physical barrier to an unleaded petrol nozzle being inserted into the car. Unless the nozzle being presented is a diesel-sized nozzle, you won't be able to put anything into the tank. Installed correctly, they should present no problems, but as with any part of a car's fuel system, the installer needs to know what they're doing. But they're popular with fleet vehicles (which are driven by a variety of people who may or may not know the vehicle is diesel-powered) and families with a fleet that uses more than one type of fuel.
Kia Sorento 2018: petrol or diesel long term?
Answered by CarsGuide
31 Aug 2018
There are a lot of factors that contribute to the decision, and many of them are variable. Things that can affect the outcome are the type of driving you do, and the price of diesel compared to petrol. Currently the price of diesel is comparable to the price of petrol, but sometimes diesel can be much more expensive than regular 91-octane petrol. On the basis of what you have told us about your driving I would estimate you would save $800-$900 per year on the cost of fuel if you drove a diesel, but the price of a diesel Sorento is around $2500 more than the price of a petrol engined model, remembering that the diesel is only available with all-wheel drive and the petrol only comes with front-wheel drive. With the fuel savings you would cover the different in purchase price in 2-3 years, leaving with an annual fuel cost saving thereafter. The DPF is really only a problem if you have to have it manually regenerate because your driving doesn't allow it to do it automatically. All things considered the diesel is probably the best way to go for you.
Holden Captiva: What's a good replacement?
Answered by CarsGuide
19 Feb 2016
Both the CX-5 and the Tribeca are good choices; they're capable, well built and reliable. Others to consider are the Kia Sportage and Sorento. While they are Korean like the Captiva, unlike the Captiva they're very good cars, well built and reliable.
Diesel or petrol SUV?
Answered by CarsGuide
22 Jun 2015
The advantage of the Sorento is that it's a seven-seater, so it will have more space for a big trip. Do not go for diesel unless you travel more than 30,000km a year, otherwise it will take too long to recoup the extra cost of the engine.
Diesel seven seater for towing
Answered by CarsGuide
15 Jun 2015
The Santa Fe gets The Tick, and several friends are very happy with new ones. Kia has also just totally overhauled the Sorento and that's definitely worth a test drive.
Kia Sorento 2008: Unreliability after warranty period
Answered by CarsGuide
10 Oct 2014
The brief history you supplied with your e-mail suggests that Kia has attempted to fix the vehicle each time it has broken down, so it would appear that they have met their responsibilities, even if you consider their work to be less than perfect in some instances. I would suggest you continue to pursue Kia over the latest problem and press for at least part payment of the cost of the repairs. Just because Kia's warranty has expired it doesn't mean the car isn't covered at all, as there is still the statutory warranty under our consumer laws. If Kia doesn't come to the party you could take action under consumer laws, beyond that there is always the option of civil action.
Kia Sorento 2009: Intermittent limp-home mode
Answered by CarsGuide
29 Nov 2013
The car was going into limp home mode when it was losing power, that's why the speed was limited. Turning the engine off and restating has the effect of rebooting the computer. That suggests there was an electronic problem, and replacing the speed sensor would seem to be a valid course of action. I wouldn't have thought blocked injectors would cause the engine to go into limp home mode, that's a different issue. Worn injectors are a regular problem on modern common-rail diesels, whatever the brand, and replacing them is the way to go. Check your warranty documents to see if the injectors are included in the consumables list. If they are they probably won't be covered by the warranty, if they aren't you might have a claim. At best Kia might come to the party with part of the cost of replacement.
Kia Sorento 2008: Starter motor replacement due to sand
Answered by CarsGuide
22 Mar 2011
Back to Kia and ask them to provide you with a seal that is suitable for use on sand, one that will keep the sand out. Should you prefer not to go that way, which could take some time to resolve and ultimately prove fruitless in any case, I would go to an offroad specialist and explain your problem and ask them to come up with a seal that does the trick.
Search from Over 8,000 questions
Over 8,000 questions answered by CarsGuide
Complete Guide to Kia
Sorento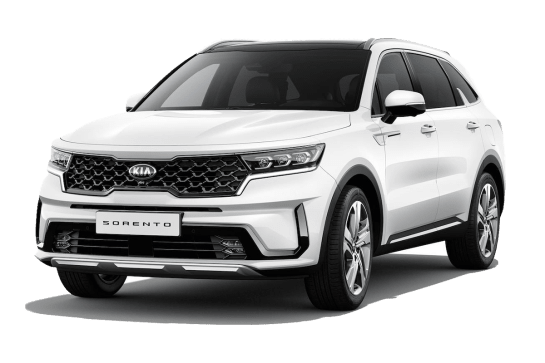 Reviews, price, specs and more