Used Kia Sportage review: 1996-2014
Kia Sportage has been popular in Australia since it arrived downunder in 1996. Almost a 'real' 4WD to begin with, it later joined the ever expanding throng of soft-roaders. However, it can still handle fire trails, beach driving and the like provided you don't ask too much of it. As a weekend explorer for the adventurous family it works very well.
Prior to 2007 the Sportage has not only a tough ladder-frame chassis, but also a dual-range transfer case. These are regarded as 'real' 4WDs by those who are serious about their off-roaders. However, Sportages are not intended for constant heavy-duty work although their lighter weight and narrower body sometimes does mean a Sportage can go where the big boys get stuck.
From early 2000, the Kia Sportage has basically the same body at the front as the 1996 model, but gained a longer tail to give it substantially more boot space. The longer model has a reduced departure angle so isn't as popular with the genuine off-roaders.
From August 2007, the Sportage has a monocoque body, though there's a fair bit of additional strengthening under the floor so it can still handle moderately rough conditions.
Seating in the earlier Sportages range is fine for the two in front, but rear legroom may prove marginal if the front seats are adjusted to their rearmost notches. From 2007 the Sportage grew in size and is much better in the back, even providing room for tall adults.
At the time of the 2007 model introduction, a 2WD variant joined the range. Aimed at the person who wanted the style and space of an off-road wagon, but purely for on-road use, the 2WD is lighter and nimbler than its 4WD brother.
Most Sportages are powered by a 2.0-litre four-cylinder petrol engine. Performance isn't all that good as this is a relatively small engine in a heavy vehicle. Try before you buy, preferably with a few passengers on board.
If you do want more grunt try the 2.0-litre turbo-diesel, it was first installed in the all-new 2007 Sportage and has plenty of torque. From 2005 a 2.7-litre petrol V6 was offered. It's significantly more expensive, but with impressive torque and a nicely refined feel. Surprisingly it can be heavy on fuel.
Early model Kia Sportages are safe enough in their on-road handling - provided the driver doesn't try to push them hard. Things were improved somewhat at the beginning of 1999 with suspension changes, and again with the longer body of 2000.
The all-new 2007 Sportage is much better, but always remember that it's an SUV, not a passenger car, if driven correctly you will stay out of trouble. There is a reasonable number of dealers. These are chiefly in metro areas, though there's some country coverage as well.
Prices for spare parts and servicing are about average for this class, perhaps a little cheaper than for some Japanese competitors. You can do a fair bit of your own service and repair work and there's good underbonnet space. As always, leave any safety related items to the professionals.
We seldom see any major variations in insurance premiums between companies. It's still worth shopping around.
WHAT TO LOOK FOR
Off-roaders can really get knocked around inside when people clamber in and out with dirty clothes, heavy-duty boots, fishing gear and the like, so carry out a thorough check.
Interiors on early models can be on the rough and ready side as quality control wasn't up to scratch. Post 1999 models are better than the 1997 originals.
Stereo systems gave problems at times so try all the major controls to make sure you can hear clearly now. Wind all the windows up and down to make sure they operate properly.
Serious off-road use is rare so if you find a Kia Sportage with body and underbody damage take care. The areas that usually suffer first are the door sills, bumper corners and protection plates.
Look for fine scratches in the paint on the side panels, a sign that have been scraped through narrow scrubby areas. If you do plan to take a Sportage off-road make sure the front hub mechanism used on the earlier 4WD models works correctly.
Make sure the engine starts easily, idles smoothly and has reasonable performance at all times. Any hesitation under acceleration is a sign to be wary. The gearshift should be smooth and quiet and not crunch on fast downchanges.
Check the brakes pull the Sportage up easily with no pulling to one side and without one wheel locking before the others.
CAR BUYING TIP
Very few 4WDs, or even crossovers, are ever used in off-road situations. Unless the price is right you're best to avoid those that have done serious work off sealed surfaces.
Pricing
| Year | Price From | Price To |
| --- | --- | --- |
| 2014 | $9,700 | $21,560 |
| 2013 | $8,000 | $19,690 |
| 2012 | $7,300 | $18,040 |
| 2011 | $7,200 | $16,720 |
| 2010 | $5,800 | $15,290 |
| 2009 | $5,200 | $12,540 |
| 2008 | $4,500 | $11,440 |
| 2007 | $3,900 | $10,230 |
| 2006 | $3,700 | $6,050 |
| 2005 | $3,100 | $5,390 |
| 2004 | $2,900 | $5,500 |
| 2003 | $2,500 | $4,730 |
| 2002 | $2,400 | $4,070 |
| 2001 | $2,400 | $4,070 |
| 2000 | $2,400 | $4,510 |
| 1999 | $2,400 | $4,290 |
| 1998 | $2,400 | $4,070 |
| 1997 | $2,400 | $4,070 |
| 1996 | $2,400 | $4,070 |
Pricing guides
$3,235
Based on third party pricing data
Other cars to consider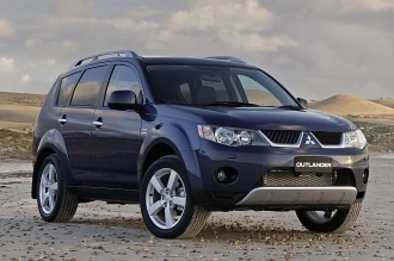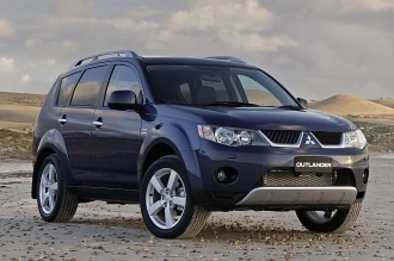 2006 Mitsubishi Outlander
Price guide from: $3,500 – $10,995
Pricing Guide
$2,400
Lowest price, based on third party pricing data
View cars for sale
Similar Cars
Hyundai Tucson


Toyota RAV4

Mazda CX-5

Kia Seltos


Disclaimer: The pricing information shown in the editorial content (Review Prices) is to be used as a guide only and is based on information provided to Carsguide Autotrader Media Solutions Pty Ltd (Carsguide) both by third party sources and the car manufacturer at the time of publication. The Review Prices were correct at the time of publication.  Carsguide does not warrant or represent that the information is accurate, reliable, complete, current or suitable for any particular purpose. You should not use or rely upon this information without conducting an independent assessment and valuation of the vehicle.