Kia Rio Si sedan 2012 review

For some of you it really is a case of four doors and a boot or no deal. Never understood that myself. Still, takes all sorts - last week I actually saw someone driving a Dodge Avenger. 
Marketing types, being insightful in a way that mere hacks are not, understand there are people, whole populations indeed, for whom a hatch is seen as a bit déclassé.
Only a sedan confers that vital sense of upwards mobility - so it is in the US and Japan. Most of Asia for that matter. It matters not that the four doors in question have on the whole tended to look all too like what they are - misbegotten and deformed siblings of a hatchback onto which a boot has been whimsically whittled.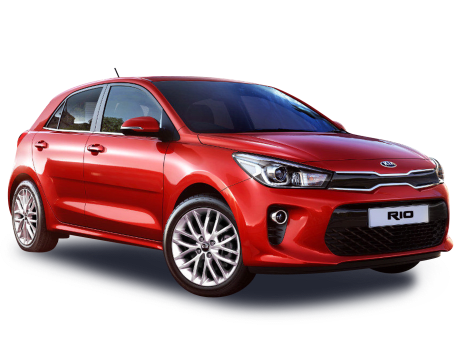 Explore the 2012 Kia Rio range
Pity the poor designers who must make silk purses from such pig's arses. So why bother with a sedan take on Kia's Carsguide Car of the Year winning Rio five door hatch?
Because here's a small sedan that is all its own thing, an all but clean sheet design drawn by the inspired pen of Peter Schreyer, whose deft shapings have, perhaps more than any other single factor, transformed the way in which cars from Korea are seen. It helps that this sub-compact car's performance is not out of keeping with its visual promise.
Value
The four door comes in mid-spec SI trim with a choice of six-speed transmission to drive the willing direct injection four cylinder engine. Tags of $19,690 for the manual and $2K more for the self shifter border on those asked for the next size up, but the Rio sedan is something of a segment shifter.
It's a fairly full bowl of fruit to boot, with leather trim, 16-inch alloys, front fogs, six speakers and soft touch materials that make for one of the better cabins in this class. Not that there's a plethora of four door  competition of this size at the moment, Mazda having given up on that version of the Mazda2 and the new Yaris widely felt to be poorer than the one previous.
Here's a maker of economy cars which grasps that it's one thing to stuff a cheap tin can full of gadgets in the guise of value, quite another to deliver a polished package. Of the more than 40 carmakers active here, Only Kia, Hyundai, Mitsubishi and - for the moment - Skoda offer a five year warranty.
Technology
Like most Asian carmakers, Kia is largely turbo petrol engine averse, though it is one of the few to employ direct injection, which, combined with those six speeders, realize as little as 5.6l/100km in the manual and a bare 0.5 more in the auto. Much of the tech sort resides in the work of Graeme Gambold's Kia Localisation Project.
Competitor cars (most notably in this case our 2010 Car of the Year, VW's Polo) are each driven some 2000km in order to gauge to what extent the Kia needs to be tweaked from the distinctively different Korean market car. The factory is then requested to recalibrate Australian issue cars accordingly.
"They're aghast at some of the settings we ask for, but we get the eventually," he says. Essentially, Gambold - an engineering wizard in those dark arts of spring rates, steering, damping, pitch, yaw and tyre pressure - has adapted a softly set up car into one that you can drive not just in town but with assurance at speed on the open road.
Design
Can this man do no wrong? Not a half decade has passed since Kias looked as anonymous as their lowly place in the order of things dictated. Now, thanks to Herr Schreyer - who penned the original and game changing Audi TT -  Kia surely has the world's most visually striking range of affordable cars. While to my jaded, rheumy eyes, the new three door hatch wins the beauty contest, the sedan establishes something of new aesthetic benchmark.
You will of course make up your own mind, but when you do I'd be interested to know: Do you think the sedan looks about a size bigger in white? Does to me. It's highly functional too, retaining the five door's internal dimensions and adding a formidable 389-litre boot that accommodates a full-size alloy spare. Hello? Volvo?
It's this appearance of "legitimacy" as much as the impressive engineering aspects (more of which in a moment) that confirms small cars are no longer the secondary jigger you give the missus (or the mister), but a fully fledged family vehicle. As Kia's marketing chief, Steve Watt - a marketeer to whom I'll gladly defer - says: "Light cars are heading out of town now. They are a household's primary car."
Safety
Five-star crash integrity is achieved with a battery of active and passive measures that until all too recently were at best optional at this end of the market, including six airbags and electronic stability control across the range. Where some rivals persist with old style drum rear brakes, the Rio wear discs fore and aft. Gambold looms in this chapter too, the neutral handling balance he has engineered is as crucial to the safety equation as any electronic device.
Driving
It says much for the capability of this little device that the hotfoots among the media mob were lamenting the lack of a turbo-charged engine. In any guise , with any number of doors, the Rio is a confident, neutral handler that will almost certainly exceed the demands of its likely owners. 
The sixth cog of the auto serves it well, running the engine at 2500rpm on the freeway, with little external noise to suggest this is among the smallest class of cars. On a mixed open road and commuter traffic run from Sydney to the Central Coast hinterland, we used 5.8L/100km.
Only on the steeper peaks of the Pacific Highway was a firmer foot required.  A manual mode allows a degree of shifting for yourself and, should the occasion, arise, is useful for stirring progress. Chiefly, though, it's the degree to which the Rio works away from the city streets that truly opens up the road.
Verdict
An award winner that shifts shape and looks the goods in any guise.
Pricing guides
$10,971
Based on 132 cars listed for sale in the last 6 months
Range and Specs
| Vehicle | Specs | Price* | |
| --- | --- | --- | --- |
| S | 1.4L, ULP, 6 SP MAN | $3,700 – 5,940 | 2012 Kia Rio 2012 S Pricing and Specs |
| Si | 1.6L, ULP, 6 SP AUTO | $5,300 – 8,140 | 2012 Kia Rio 2012 Si Pricing and Specs |
| SLi | 1.6L, ULP, 6 SP AUTO | $5,500 – 8,580 | 2012 Kia Rio 2012 SLi Pricing and Specs |
| SLS | 1.6L, ULP, 6 SP AUTO | $5,500 – 8,580 | 2012 Kia Rio 2012 SLS Pricing and Specs |
Pricing Guide
$5,500
Lowest price, based on 131 car listings in the last 6 months
View cars for sale
Similar Cars
Kia Stonic

Kia Picanto

Kia Cerato

Hyundai i30

Disclaimer: The pricing information shown in the editorial content (Review Prices) is to be used as a guide only and is based on information provided to Carsguide Autotrader Media Solutions Pty Ltd (Carsguide) both by third party sources and the car manufacturer at the time of publication. The Review Prices were correct at the time of publication.  Carsguide does not warrant or represent that the information is accurate, reliable, complete, current or suitable for any particular purpose. You should not use or rely upon this information without conducting an independent assessment and valuation of the vehicle.