Jaguar XJ sedan 2010 review
Jaguar is going big game hunting with the crosshairs set on Porsche and Maserati after unveiling the new XJ.
Revealed in England overnight, the new XJ is a radical step away from the car that has been Jaguar's front-line soldier in the upper-luxury ranks for the last 40 years. Borrowing heavily from the successful XF model, the new XJ looks fresh and contemporary with styling Jaguar Australia boss David Blackhall believes will put it right in the mix with its key German rivals.
"We all know it is a very competitive market but we are now on terms, styling-wise, for the first time in a long, long time," Blackhall says. "There has been those who have said that the XJ is the car that never changed its styling since 1968 ... well, now we have and you can see that (designer) Ian Callum has touched every panel."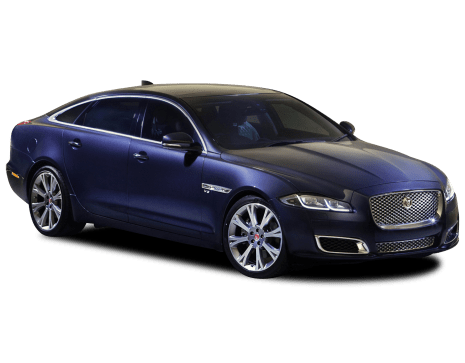 Explore the 2010 Jaguar XJ range
However, it is not just the styling that has taken a giant leap into the present. With the new look comes a new self-worth reflected in a top-end strategy that would have made Jaguar a laughing stock had they taken such a path with the old model.
While reluctant to go into specifics, Blackhall confirmed that the supercharged version of the XJ — the Supersport — would be stalking Porsche's new four-door Panamera and Maserati's Quattroporte.
"If you think about the supercharged car as having similar performance, competitive pricing and styling that some people would think more attractive then there may well be an opportunity for us at that end of the market," Blackhall says.
Jaguar has retained its industry lead in the use of aerospace-inspired aluminium body technology, giving the new XJ an immediate 150kg weight advantage over its rivals as well as enhancing performance, handling and economy, while delivering increased strength refinement and safety.
The new cars will feature air suspension, Adaptive Dynamics (continuously variable .damping), Active Differential Control and quick-ratio power steering.
There will be a choice of four engines — all driving through a six-speed automatic — and all four will make it to Australia despite Blackhall's desire to limit the model complexity for Australia.
"We don't want a lot of complexity, and to be honest we couldn't handle that in our market," Blackhall says.
"The range for Australia will run fairly close to the current experience."
That should see the offerings for Australia include both long and short wheelbase in most models — the exception will be the slightly detuned supercharged Sport V8 which will be offered in short wheelbase only — and three trim levels of all four engine choices.
The V6 diesel is the company's proven 202kW twin-turbo 3.0-litre while the naturally aspirated offering will be a 5-litre V8 with 283kW and a 0-100km/h time of 5.7 seconds. At the top of the tree is the full works supercharged version of that same V8 with 375kW and a 0-100km/h sprint of just 4.9 seconds while just below it is the same engine with a slightly different tune producing 348kW.
A design highlight of the new XJ is a panoramic glass roof which opens up an interior styled and trimmed to take on the best of the world's luxury marques on their home turf.
Advanced new technologies have allowed Jaguar's interior designers to create an environment more akin to a state-of-the-art living space than a simple car cabin. The driver's environment is defined by the virtual instrument display and a high-technology duel-view touch screen that can provide DVD movies or television programmes to the passenger while the driver sees only vehicle functions or satellite navigation.
An optional 1200W Bowers & Wilkins system, which is comparable in audio quality to the world's best in-home entertainment, underscores Jaguar's plans to attack the competition at the top of their game.
The new XJ will be on sale in Australia next March starting in the low $200,000 range and topping out at over $300,000.
Pricing guides
$67,820
Based on third party pricing data
Range and Specs
| Vehicle | Specs | Price* | |
| --- | --- | --- | --- |
| 3.0D V6 Premium Luxury LWB | 3.0L, Diesel, 6 SP AUTO | $33,000 – 43,230 | 2010 Jaguar XJ 2010 3.0D V6 Premium Luxury LWB Pricing and Specs |
| 3.0D V6 Premium Luxury SWB | 3.0L, Diesel, 6 SP AUTO | $31,800 – 41,580 | 2010 Jaguar XJ 2010 3.0D V6 Premium Luxury SWB Pricing and Specs |
| 5.0 SC V8 Portfolio SWB | 5.0L, PULP, 6 SP AUTO | $43,700 – 55,220 | 2010 Jaguar XJ 2010 5.0 SC V8 Portfolio SWB Pricing and Specs |
| 5.0 SC V8 Supersport LWB | 5.0L, PULP, 6 SP AUTO | $73,100 – 92,400 | 2010 Jaguar XJ 2010 5.0 SC V8 Supersport LWB Pricing and Specs |