Jaguar XJ 2010 review: road test
Grumpy old men across Britain are pulling on black armbands this week.  They are in mourning for the traditional Jaguar XJ, a car which was much like a mouldy old labrador that had lived beyond its time.
It's sad that the faithful old dog had to go, but now there is a spritely new XJ puppy — perhaps a labradoodle — with designer genes to drive Jaguar forward and win a younger generation of buyers to the brand.
For the first time the new Jaguar flagship has what it needs to fight the German rottweilers from Mercedes-Benz and BMW. It is a modern car, a very different car in design and driving, and a car that gives a 21st century tilt on luxury.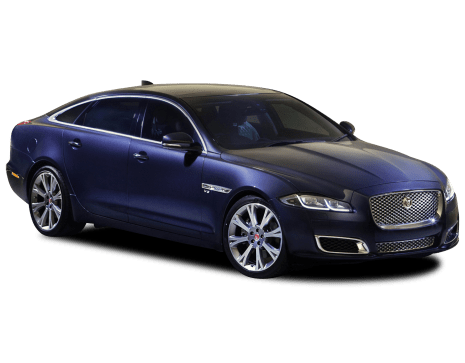 Explore the 2010 Jaguar XJ range
Jaguar chooses Paris to present the XJ to the press and there is a lot of emphasis on Ian Callum, the car's designer. Both moves are intended to show a new approach to the Big Cat, which is closer to the mid-sized XF hero than any previous full-sized Jaguar.  "Nobody needs a Jaguar, but people need to want a Jaguar," says Callum.
He admits to pushing the edges on design, and particularly the gaping grille and plastic capping on the C-pillars, but says it is a job that has to be done.  "I think we have to be slightly controversial. In the past, Jaguars were very modern cars, not boring at all. If you do something different . . . then, once you get used to it, it will be fine."
Callum finds it easy to summarise the new XJ, which is actually slightly bigger inside than the previous model and comes with both short and long-wheelbase bodies, as well as a choice of V6 diesel and V8 petrol engines.  "I want people to feel like they are sitting in a sports car, even if it's a luxury car. We want the technology to be easy for people to use, not intimidating."
Fit-out and equipment
On the engineering front, the new XJ is still an aluminium car which means a 150-200kg weight edge over an S-Class or 7 Series, and there is fully-independent suspension, big brakes, 18-20 inch alloys, a full suite of airbags and a lot more including LED lamps. 
"We go back to XF really, which started the rejuvenation of Jaguar," says Andy Dobson, chief program engineer for XJ.  "We play absolutely fanatical attention to detail. Making sure we've got the character right." 
The luxury runs from a two-panel glass sunroof to nine different interior treatments — leather with wood or carbonfibre — electric rear seats in the LWB car and up to 1200 watts of Bower&Wilkins sound.  "XJ is the most refined vehicle in our range, but we've moved the sporting character on," says Dobson.
Drivetrain
The numbers include 202kW/600Nm in the 3-litre turbodiesel V6 up to 375kW/625Nm in the Supersport supercharged V8, a drag co-efficient of 0.285, fuel economy from 7.0-12.3 litres/100km and prices from $193,800 for the short-wheelbase diesel to $362,800 for the long-wheelbase Supersport.  But don't go looking for a diesel V6, the favourite engine in the XF in Australia, because it is missing. Jaguar says it cannot do the numbers or the refinement needed for an XJ.
Driving
The new XJ takes some adjustment. In reality, it is going to take a lot of adjustment, from the way it looks to the way it drives.  This is definitely not your grand-dad's Jaguar. Or your dad's. But it could easily be for you and your children, particularly as a full-sized driver's car.
The new XJ has an instant impact, either in traffic or making a grand entrance at one of the best Parisian restaurants, thanks to Callum's bodywork. But an impact is easy, and creating a car that will grow on people is tougher. No-one can really judge that end game for at least two years.
But the new cabin is an instant success, both user-friendly and luxurious in a very modern way.  The interior of the XJ is more like a high-end boat than a Benz or BMW, something Callum worked hard to achieve, from the smooth sweep of the fascia to the low dashtop to materials including a cast 'cheese cutter' effect on the rotary gear selector in the centre console. It's a major move away from a British stately home to a high-end London apartment.
The luxury is great and the back seat space in the long car is just what you expect for a car to be used by royalty and the British ministers. It is roomy, comfortable and very well kitted.
But it's the driving that wins me.  The basic diesel shorty is sharp yet refined, extremely quiet and has suspension and steering tied very closely to the XJ and chopped away from the old XJ. So it does not rock or roll in corners, sits flat at speeds beyond Australian limits, with great brakes and a responsive six-speed auto with various modes and a paddle shift.
The suspension is not floaty but the car still floats over broken surfaces, with a switchable sport mode that stiffens the dampers and steering feel.  A short run in the basic petrol V8 brings the muscular exhaust not I expect from a flagship cat, as well as more thump in response to the accelerator, but it's the long-wheelbase Supersport which wins me.
After hussling it through a serious of testing twists, first in the basic settings and then in full sports mode, I think it is a brilliant car. I have driven the 7 and S but the XJ is better than both of the Germans, and a first choice for people who like driving.  As I work through two days of Jaguar driving I find myself liking the XJ more and more.
I still question if buyers will be happy to put down at least $193,000 on a Jaguar after its ownership switch and after the ugly experiences of earlier XJs, but this car is a great start.  I think the boot opening is too cramped, and the operation of the electric assistance on the test cars is jerky, and I also question the final finishing of the early-build Paris cars.
I also think the design of the virtual dials in the TFT dash screen is heavy handed and the analogue clock is chintzy. There is also a wavy effect to the rear-window glass, something Jaguar puts down to the sharp incline on the tail end.
But these are little things and this is a big, big, big car. It's large in size, a huge shift for Jaguar, and a giant move into the future of luxury cars.  The new XJ deserves to be a winner and the first Australian owners, who will get their cars from August, have something to look forward to with a smile.
Pricing guides
$67,820
Based on third party pricing data
Range and Specs
| Vehicle | Specs | Price* | |
| --- | --- | --- | --- |
| 3.0D V6 Premium Luxury LWB | 3.0L, Diesel, 6 SP AUTO | $33,000 – 43,230 | 2010 Jaguar XJ 2010 3.0D V6 Premium Luxury LWB Pricing and Specs |
| 3.0D V6 Premium Luxury SWB | 3.0L, Diesel, 6 SP AUTO | $31,800 – 41,580 | 2010 Jaguar XJ 2010 3.0D V6 Premium Luxury SWB Pricing and Specs |
| 5.0 SC V8 Portfolio SWB | 5.0L, PULP, 6 SP AUTO | $43,700 – 55,220 | 2010 Jaguar XJ 2010 5.0 SC V8 Portfolio SWB Pricing and Specs |
| 5.0 SC V8 Supersport LWB | 5.0L, PULP, 6 SP AUTO | $73,100 – 92,400 | 2010 Jaguar XJ 2010 5.0 SC V8 Supersport LWB Pricing and Specs |