Jeep Cherokee KK 2008 review: road test
Statistically, however, that is no longer replicated in the sales leadership once enjoyed by Jeep.
It's not as if dedicated four-wheel drivers have deserted the brand. They haven't. It's just that the competition has become more savvy at attracting a softer audience.
Clawing back its iconic reputation is a new Jeep, the third-generation Cherokee dubbed KK that replaces the bug-eyed KJ.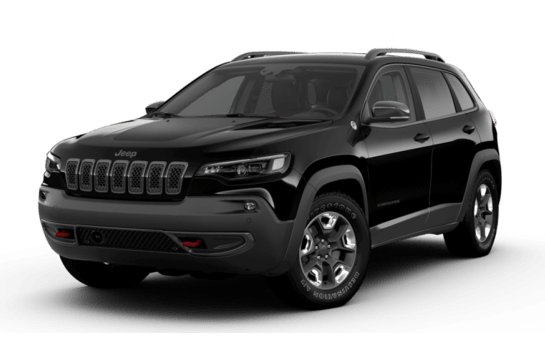 Explore the 2008 Jeep Cherokee range
Bigger - as all things seem to be becoming - with more refinement and features, the KK's evolution hasn't come at the loss of any offroad prowess.
In fact, going bush has been made safer, easier and more comfortable than the outgoing KJ model.
Jeep is confident it has a solid future with the latest Cherokee and a lot of that has to do with styling.
It sold 18,644 of its square-rigged XJ model that ran hard from 1994 to 2001. It's no-nonsense looks oozed a sense of offroad capability.
Then came the KJ (2001-2008) that attracted 12,747 Australian buyers but though that's an impressive sales figure, the round-eyed and curvaceous Cherokee didn't quite hit the mark.
Chrysler Australia managing director Gerry Jenkins said the new KK launched this week was reminiscent in styling to the macho XJ _ a feature that research found was lacking in the KJ.
"Cherokee is the iconic Jeep and since 1984 is responsible for one-third of our business," he said.
"The KK brings back the look of this original model."
A lot of died-in-the-wool Jeep owners will love him for that.
The KK arrives as a chunky, purposeful and imposing 4WD that is a big step forward from the cutesy look of its more female-oriented predecessor.
It now sits on a Dodge Nitro platform, increasing its wheelbase over the KJ by 45mm.
Yet the new model's length shrinks by 3mm, a product of moving the spare tyre from the back door to beneath the chassis.
Meanwhile the interior room increases in length by 250mm to primarily benefit rear passengers and, to a lesser degree, boot space.
The KK also has a wider track - up 26mm - for improved stability.
Other good news includes a tighter turning circle that drops to 10.4m from 10.8m.
A penalty is weight that grows by 106kg in the V6 petrol and 32kg in the turbo-diesel. Both now hover around the 2-tonne mark, quite portly for a medium-size 4WD.
To compensate, the two engine choices move up in power and torque output thanks to some tweaking.
The 3.7-litre V6 petrol adds a mere 1kW - barely quantifiable - to 151kW and has 7Nm more torque at 314Nm.
Fuel economy improves by 0.5 litres/100km to a claimed 11.7 l/100km.
Better news for the Wrangler-derived 2.8-litre turbo-diesel that gets 10kW more at 130kW. It adds a powerful 60Nm to 460Nm delivered at 2000rpm though 80 per cent of that is on tap at 1000rpm.
The turbo-diesel gets a 0.6 l/100km improvement in economy to average 9.4.
No Cherokee is available with a manual gearbox. Jeep said poor demand didn't justify its inclusion, though certainly the restricted driver footwell in right-hand drive form would have been a factor.
The V6 petrol has a five-speed auto shared with the Chrysler 300C sedan and the bigger Grand Cherokee 4WD and the diesel continues with a six-speed auto unit.
New for 2008 is the electronic transfer case that replaces the awkward manual-shift system in the KJ.
The Cherokee is a 2WD vehicle though no can switch from 2WD to 4WD High at any speed. It still requires the vehicle to be stationary to engage 4WD Low that locks drive 50:50 front to rear.
The 4WD High mode activates a multi-plate centre clutch to allocate 42 per cent of power to the front wheels and 58 per cent to the rear. There's a Neutral mode for towing the Jeep behind a mobile home - remarkably, quite a sought-after feature.
On top of all this is an active traction control system that brakes a spinning wheel to transfer power to the wheel or wheels with traction.
It's an aid for slippery on-road conditions though primarily benefits off-road activities.
For going bush there's a switchable electronic stability control (ESC). But unlike many systems, this is dormant and will automatically engage ESC at speeds above 56km/h. Drop back under that speed and it will return to its dormant state.
The KK gets hill start assist _ basically the brakes automatically engage for two seconds to minimise rollback in forward or reverse _ and hill descent control. Both are standard features.
Clearly it's not a soft roader. Jeep claims a 38.2-degree approach angle when the small lip spoiler is unclipped, and a 30.3-degree departure angle. It will ford a stream up to 510mm deep and tow up to 2270kg.
There are two models - Sport and Limited - with the petrol V6 or turbo-diesel and with prices that start at $39,990 and rising to the Limited diesel's $49,990.
Standard equipment on the Sport includes a lift-up rear glass section within the hatch; a removable cargo floor panel that is a reversible waterproof tray; fold-down rear seat that actually folds flat; a flip-back front passenger seat to further increase cargo room; cruise control; climate airconditioning; rear park assist (a camera is under development for future models); 16-inch alloy wheels including the spare (18-inch on the Limited models); and options including Bluetooth and the 20-gig MYGig infotainment system.
An appealing `Sky Slider' full-length fabric roof opens either forward or backwards and claims low wind noise. It costs $3000 but is only available on the Limited.
Similarly, MYGig costs $3000 but only comes with the Limited model.
On the road
As expected, the V6 petrol is smooth, responsive and quiet while the diesel is harsher, stronger in the low rev range and a little hesitant to abrupt throttle prods.
Sweeping bitumen roads show competent handling though the steering jerks at mid-corner bumps.
The ride, however, is supple and comfortable despite the rather simple live-axle rear suspension.
Visibility is very good, mainly because of the KK's boxy shape.
Despite the vehicle's size increase, the Cherokee's cabin isn't expansive. It suits four adults but entry to the rear is still a squeeze and legroom is only marginal. No complaints, however, with the generous headroom.
In the dirt the diesel's relentless clatter produces impressive performance.
It's naturally a more responsive unit when driving through the low-range system, able to pull unfussed from 800rpm and yet rev towards 4500rpm when needed.
The diesel, when tested this week on Fraser Island, was almost unstoppable. It did, however, come to grief when the underbody sound deadening panel jagged itself on a tree root and cleanly ripped off. Four other diesels on test met the same fate.
The V6 petrol's offroad manners were very similar, though there was no underbody panel to prise loose.
The main difference was the petrol's wider operating rev range which gave it more flexibility.
It also endeared itself with smoothness and quietness _ all strong arguments to override its thirstier fuel habit.
The KK is an impressive unit but may find greater fortune with the more enthusiastic off-roader.
It sits in a busy price segment that includes similarly off-road competent Prado, Pathfinder and Pajero though fights the established soft-roader group including Territory, Captiva, Kluger, Santa Fe and Sorento.
Pricing guides
$9,000
Based on 16 cars listed for sale in the last 6 months
Range and Specs
| Vehicle | Specs | Price* | |
| --- | --- | --- | --- |
| Limited (4x4) | 2.8L, Diesel, 5 SP AUTO | $5,450 – 11,720 | 2008 Jeep Cherokee 2008 Limited (4x4) Pricing and Specs |
| Renegade (4x4) | 2.8L, Diesel, 5 SP AUTO | $5,800 – 9,020 | 2008 Jeep Cherokee 2008 Renegade (4x4) Pricing and Specs |
| Sport (4x4) | 2.8L, Diesel, 5 SP AUTO | $8,990 – 9,998 | 2008 Jeep Cherokee 2008 Sport (4x4) Pricing and Specs |
Pricing Guide
$5,450
Lowest price, based on 17 car listings in the last 6 months
View cars for sale
Similar Cars
Mazda CX-5

Honda CR-V

Kia Seltos


Toyota RAV4