10 July 2017
The most amazing cars of the 2017 Goodwood Festival of Speed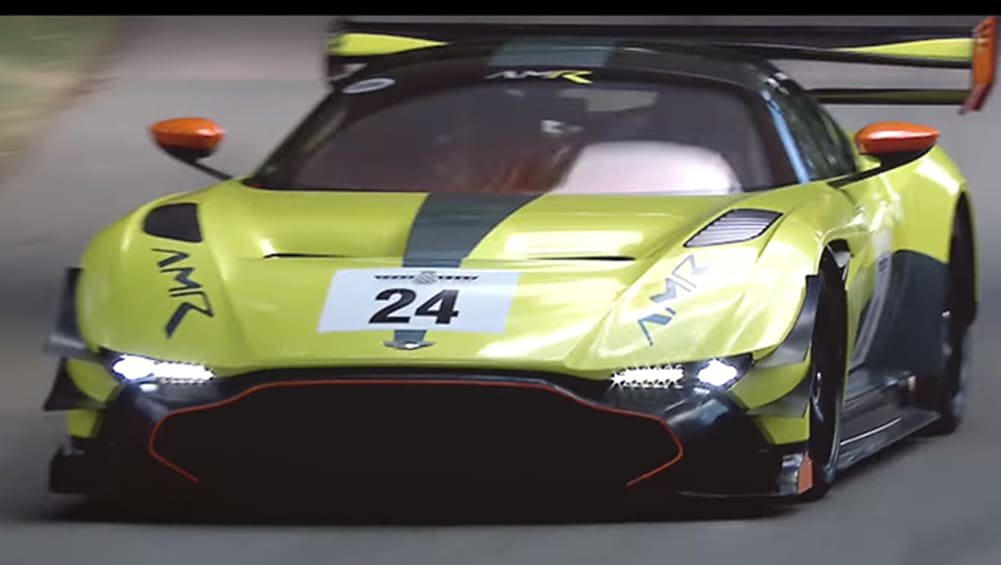 The Goodwood Festival of Speed always showcases amazing cars from around the world and here are the best from this year.
1. Aston Martin Vulcan.
Aston had a trio of amazing cars - the Le Mans class-winning GT3 car driven by Martin Brundle, the Vanquish Zagato V12 and the completely bonkers Vulcan. Oh, yeah, they had a couple of other cars, too...
2. Rolls Royce Sweptail
A lazy US$13m car, it was really the only car that you couldn't get really close to, which is fair enough really. But what a machine.
3. Lamborghini Centenario
The Centenario was a crowd favourite not just because it looked good ut it sounded completely unhinged. Luckily it was driven like it was stolen on the Supercar runs.
4. Ford GT
Andy Priaulx, long-time racer, was let loose in the Ford GT and didn't disappoint. Looks wild, sounds wild, is wild. And there was more than one in attendance!
5. Range Rover on two wheels
While not strictly a particularly exciting car, going up a hillclimb on two wheels is probably reasonably exciting. Getting out of the passenger side and balancing on the door even more so.
6. Nissan BladeGlider
Nissan has spent a few years playing around with arrow-shaped cars and this year brough along the new electric BladeGlider. Developed by Williams (yes, the F1 team), it's got the wackiest doors known to man and looks like it should suck. But it doesn't.
Do you agree that the Goodwood Festival of Speed is better than ever? Tell us what you think in the comments.