Jeep Wrangler
Pricing and Specs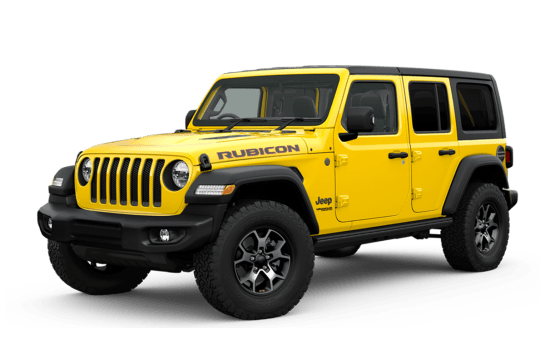 2020
From $59,450
Based on Manufacturer's Suggested Retail Price (MSRP)
1996 to 2019
$4,400 - 58,960
One of the true icons of the 4WD world, along with the Land Rover Defender and the Toyota's LandCruiser, Jeep's Wrangler was actually born on the battlefields of World War II as the military-spec Willys MB. Back then, it was capable, agricultural and styled like a box on wheels. And not much has changed since. The Wrangler was never the most comfortable car in the city, but it shone off-road thanks to its focused four-wheel drive equipment, obstacle-clearing ride height and off-road-focused architecture. It's available with a changeable body style (you can remove the roof, or the doors), two or four doors and with a choice of petrol or diesel engines..
The Wrangler Overland (4x4) starts off at $59,450, while the range-topping, Wrangler Overland (4x4) is priced at $59,450.
This vehicle is also known as Jeep YJ, Jeep TJ, Jeep JK, Jeep JL, Jeep J8 (Military version), Jeep Saharam, Jeep Willys (Iceland), Jeep CJ5, Jeep CJ7, Jeep Wrangler Unlimited.
| Year | Price From | Price To |
| --- | --- | --- |
| 2020 | $59,450 | $59,450 |
| 2019 | $29,500 | $58,960 |
| 2018 | $27,600 | $46,750 |
| 2017 | $23,600 | $44,000 |
| 2016 | $22,100 | $41,580 |
| 2015 | $17,100 | $33,770 |
| 2014 | $15,800 | $32,670 |
| 2013 | $14,200 | $29,700 |
| 2012 | $10,800 | $28,380 |
| 2011 | $9,500 | $26,400 |
| 2010 | $10,800 | $24,090 |
| 2009 | $6,900 | $22,440 |
| 2008 | $6,000 | $19,250 |
| 2007 | $5,400 | $18,150 |
| 2006 | $5,900 | $11,880 |
| 2005 | $5,500 | $11,330 |
| 2004 | $5,200 | $10,120 |
| 2003 | $5,000 | $10,780 |
| 2002 | $4,500 | $10,230 |
| 2001 | $4,400 | $9,790 |
| 2000 | $4,400 | $9,570 |
| 1999 | $4,400 | $9,570 |
| 1998 | $4,400 | $9,570 |
| 1997 | $4,400 | $9,570 |
| 1996 | $4,400 | $9,570 |
* Manufacturer's Suggested Retail Price