Mini Clubman Cooper 2015 review
Craig Jamieson road tests and reviews the Mini Clubman with specs fuel consumption and verdict at its Australian launch.
What we like
Cabin ambiance
Unique styling
Lovable character
What we don't
Tight rear-seat space
Eye-watering options list
Decidedly average visibility
What we like
Cabin ambiance
Unique styling
Lovable character
What we don't
Tight rear-seat space
Eye-watering options list
Decidedly average visibility
At their heart, cars are always a bit of an emotional purchase.
Granted, they have to fulfil certain requirements – passengers need to fit, for instance, preferably without having to master contortionism – but when it's time to sign on the dotted line, it's always the heart that puts pen to paper.
It's exactly this gut response that Mini is chasing with its new Clubman. With a raft of sensible, dependable hatchbacks vying for the same market share, Mini wants to engender a few heart-over-head decisions, swaying potential customers with a combination of charisma, cachet and character.
Value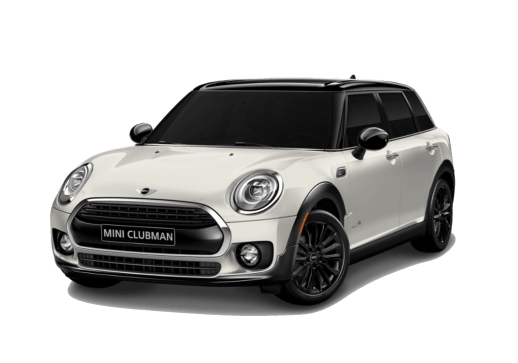 Explore the 2015 Mini Clubman range
That said, the Clubman still ticks more than enough boxes on the practicality checklist; the three-cylinder Cooper starts at a reasonable $34,900. However, even a judicious run-through of the options list can easily kick that out well past $40,000 – squarely in Golf GTI territory. The Cooper S, on the other hand, starts at $42,900, but can easily top $50,000.
According to Mini, however, the Clubman isn't set to do battle with the GTI in any spec. Instead, the maxi-sized Mini is positioned to take a bite out of the burgeoning 'premium compact' market – that is, smallish cars with a price tag on the wallet-troubling side of $40,000. The segment has seen 312 per cent growth over the past five years, led in no small part by the Audi A3 and Mercedes-Benz A-Class. Mini wants the Clubman to snap up more than a few sales from under these doyens' noses.
Design
At first gasp, the Clubman is off to an ambivalent start. The cabin, for instance, is beautifully trimmed and thoroughly unique. However, compared to the wide open vistas of its more straightforward competitors, it has a distinctly claustrophobic feel. The windscreen gives some indication of what Ned Kelly had to work with, which could be an instant turn-off for more practical-minded families. Backwards vision is occluded, too, but this time by the bi-fold rear doors, which block out just enough of the road to hide a cyclist.
If you can adjust to looking at the world through a pillbox, the (optional) diamond-stitched leather is the best this side of a Bentley, and the effortlessly cool switchgear is really just a tacit invitation to muck with things you really, really shouldn't – like traction control.
Surprisingly, given how claustrophobic the windscreen makes its cabin feel, there's actually a lot of room on offer in the Clubman. With ample front headroom and a capacious boot, the mega Mini is the first of its kind to offer practicality to rival five-door hatchbacks.
The previous-generation Clubman, which purportedly offered this kind of practicality, was in reality little more than a stretched Mini coupé-cum-wagon arrangement. Its centre-opening rear door was fitted to the right-hand side only, which worked a treat in left-hand drive markets. In Australia, however, it gave new meaning to the phrase 'suicide door' by opening directly into traffic.
The new Clubman redresses its predecessor's shortcomings by reverting to a more straightforward, hatchback-like setup, with regular doors for easy ingress and egress.
The standard Mini hatch now comes in five-door flavour, but it's still very much a city-based hatch. The Clubman expands on its little sister's diminutive proportions, with another 270mm of length and 90mm of width over the five-door, which has the dual effect of rounding off a few harsher corners and blunting a few sharp edges.
The windscreen gives some indication of what Ned Kelly had to work with
The skittishness of the small Mini hatch is nowhere to be found on the grown-up Clubman, even through mid-corner corrugations. As is the way with double-edged swords, however, the peppy dynamism for which the Mini is loved and admired is dulled to an extent. Compared to its competitors, however, it's still fairly well on the money, and it's streets ahead of similarly sized (and priced) SUVs.
The six-speed automatic in the Cooper doesn't share the brilliant, seamless shifting of the eight-speed auto in the higher-spec Cooper S. The second-to-third shift, especially under heavy acceleration – such as joining a highway – creates a noticeable pause in proceedings.
According to Mini, only two per cent of Australian buyers will choose a manual over the standard automatic gearboxes. Unlike a great number of its competitors, the Clubman isn't any cheaper in manual spec; instead, the choice to change yourself is offered as a 'no-cost option'.
On one hand, it's great to see that Mini has swallowed the cost of the more expensive gearbox option, saving customers thousands. However, Minis are the kind of car that's brought alive by a manual gearbox. And, in the second-hand market, you can expect the hen's-teeth rare manuals to command a decent premium when it comes time to sell.
On-demand acceleration really isn't the Clubman's strong point, in either Cooper or hotted-up Cooper S guise. There's a noticeable delay on kick-down in the three-cylinder – a feeling that the diminutive 1.5-litre is gathering up its skirts before it attempts to sprint to the horizon. The 2.0-litre four fares better in a straight line but never feels rapid in the same way that a similarly priced Volkswagen Golf GTI does.
Once on the move, however, it's a doddle to maintain speed, even in hilly areas. We set the cruise control the hard task of maintaining highway pace in the Adelaide hills; even in the lower-spec 1.5, the Clubman showed little to no signs of hesitation, even on sizeable gradients. With just three cylinders and 1.5 litres, the front end is appreciably lighter through the corners than the heavier four-pot. This, perversely, makes the standard Cooper more entertaining through the corners.
Of course, you can just as easily lose the light feeling by mucking with the Clubman's optional 'Driving Modes' package ($250). The sportiest setting just makes the steering heavier by dialling in less assistance from the electromechanical power steering unit. In theory, heavier steering makes you feel more connected; in practice, however, it ruins the lovely, light feel.
For the environmentally minded, there's also a Greenpeace setting, which slackens off throttle response and gives you hints on how to scrimp and save your fuel.
The driving modes package can be teamed with an optional ($700) 'Dynamic Damper Control' function that varies between a regular and firmer ride. Again, in practice, there's no reason to muck around with the already well-sorted suspension.
Mini says that a lot of work has gone into reducing NVH across the Clubman range. In practice, the Clubman offers a solid, comfortable ride, even over unsettled surfaces.
The tyres are the weak point dynamically, with the Clubman's wide stance and well-sorted chassis easily capable of dealing with more than the Pirelli P7s, which howled long before our over-enthusiastic driving could unsettle the suspension.As entertaining as it is, the Clubman is for those who choose style over performance.
The Clubman focuses on areas that are all too often lacking in reasonably priced cars – what you feel and how that makes you feel, in a way that goes beyond soft-touch surfaces and connected media devices.
It's not without drawbacks – the heady cost of the options list and a lack of visibility that can only be approximated by glaucoma, for instance – but the emotional, irrational part of your brain is incapable of not loving it all the same.
And that's what Mini was after in the first place.
Verdict
The grown-up (and grown-out) Mini trades a little bit of its spark for a lot of practicality. Even so, it doesn't leave behind its inimitable panache and steadfast desire to stand apart from all the rest.
Consider it a way to cherish style and overt individuality over badge snobbery and ubiquity. Just go easy on the options.
Pricing guides
$29,990
Based on 7 cars listed for sale in the last 6 months
Range and Specs
| Vehicle | Specs | Price* | |
| --- | --- | --- | --- |
| Cooper | 1.5L, PULP, 6 SP MAN | $16,500 – 22,990 | 2015 Mini Clubman 2015 Cooper Pricing and Specs |
| Cooper Chilli | 1.5L, PULP, 6 SP MAN | $19,990 – 26,988 | 2015 Mini Clubman 2015 Cooper Chilli Pricing and Specs |
| Cooper JCW | 1.6L, PULP, 6 SP AUTO | $27,000 – 35,750 | 2015 Mini Clubman 2015 Cooper JCW Pricing and Specs |
| Cooper S | 2.0L, PULP, 6 SP MAN | $29,990 – 34,690 | 2015 Mini Clubman 2015 Cooper S Pricing and Specs |
Pricing Guide
$29,990
Lowest price, based on 4 car listings in the last 6 months
View cars for sale