Toyota C-HR, Tarago recalled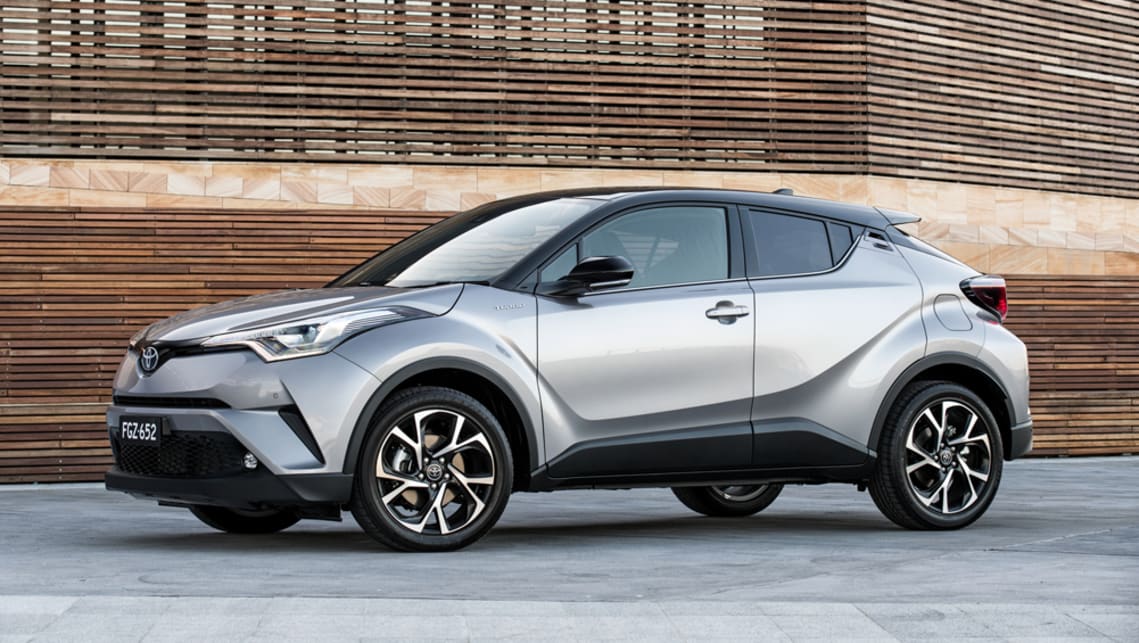 Toyota Australia issued safety recalls for its C-HR and Tarago this week, with approximately 5625 vehicles affected in total.
About 4886 examples of the C-HR compact SUV built between July 26, 2016 and October 10, 2017  have been called back over a possible Electronic Parking Brake (EPB) fault.
The Skid Control Electronic Control Unit (ECU) in these C-HRs ''may incorrectly identify a small increase in circuit resistance of the EPB motor as an open circuit'', according to Toyota.
If this happens, the EPB warning light will be illuminated and the EPB might be prevented from being released or applied when required, with either typically occurring when the EPB has not been used for a period of time.
In situations where the vehicle is parked on incline with an inoperative EPB, the warning lights are disregarded and the gear shifter is in a position other than park (automatic transmission) or neutral (manual gearbox), it may inadvertently move, increasing the chance of a roll-away.
A second recall, this one for around 739 examples of the Tarago people-mover - manufactured from May 30, 2016 to March 13, 2017 - has been issued, over a potential seatbelt anchorage bolt issue.

The Australian-market Tarago has an issue that may compromise seatbelt performance.
Australian-market Taragos have a locally installed reversing camera, which requires some interior trim and the left-side seatbelt anchorage bolts to be removed during the installation process to allow fitment of the wire harness.
''The seatbelt anchorage bolts may not have been tightened to the correct torque specification post-installation of the reversing camera,'' according to Toyota. 
Such a problem can compromise left-side seatbelt performance if these anchorage bolts become loose.
Toyota Australia will directly contact impacted C-HR and Tarago owners via mail from November 24, instructing them to organise a free-of-charge service appointment at their preferred Toyota dealership.
Affected C-HRs will have the programming of their Skid Control ECU updated, which will take about an hour to complete.
Impacted Taragos will have their seatbelt mounting bolts correctly torqued, which will take around half an hour to do.
There have no accidents or injuries in Australia relating to either of the aforementioned issues.
C-HR and Tarago owners looking for more information – including to verify Vehicle Identification Number (VIN) eligibility – can contact their local Toyota dealership, or ring the Toyota recall campaign helpline on 1800 987 366.
Since its launch in February this year, the C-HR has been off to a strong start in Australia, with 4869 units sold to the end of October.
Occupying eighth position in the crowded compact SUV under $40,000 segment, the daring crossover trails the best-selling Mitsubishi ASX (15,327) and Mazda CX-3 (14,799).
Comparatively, Tarago sales have improved, up 6.7 per cent year-on-year, with 784 registrations through the first 10 months of 2017. 
This places the Toyota third in the people-mover under $60,000 segment behind the Kia Carnival (4936) and Honda Odyssey (1807).
Has your Toyota C-HR or Tarago been affected by one of these recalls? Tell us in the comments below.