Ford Falcon GT-HO Phase III, HSV GTSR W1, Holden Torana A9X and other rare Australian muscle cars go under the hammer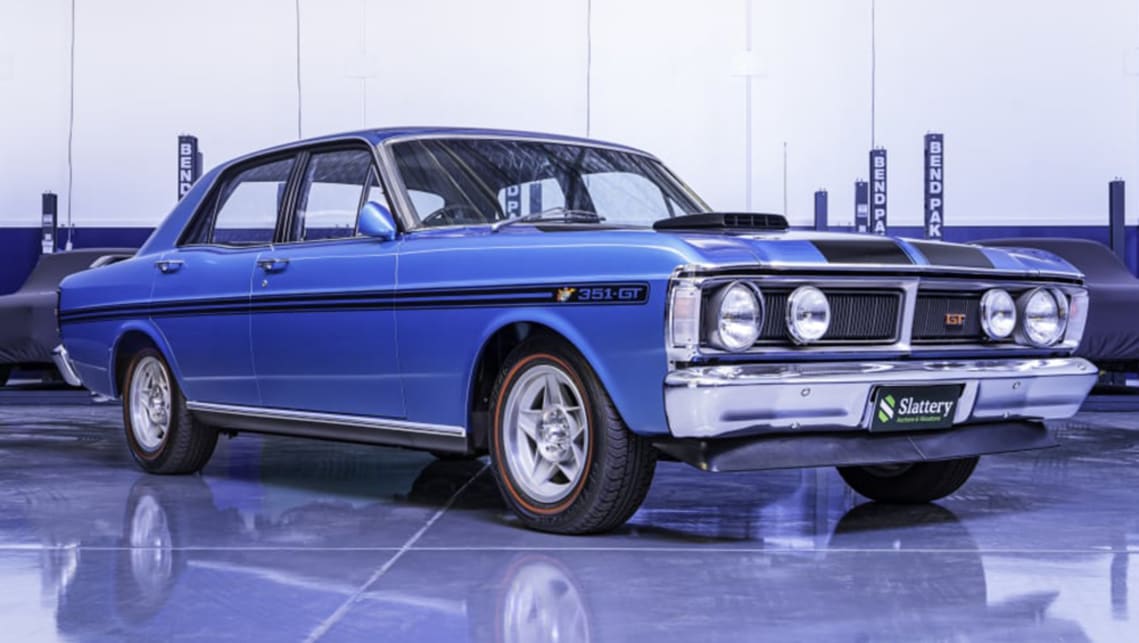 A collection of rare Australian muscle cars is currently up for auction in Perth, and each model could set a new record sale price if current market appetite is any indication.
Bids are now open for the group of 'Ultimate Aussie Muscle Cars', with bidding conducted by Slattery Auctions and Valuations.
The jewel in the crown of the collection is undoubtedly a 1971 Ford Falcon GT-HO Phase III with only 17,340km on the clock and an 'electric blue' exterior colour.
The starting bid is set at $250,000, but collectors have not been shy spending over $1,000,000 on GT-HO Phase III cars in the past.
For the Holden fans though, a 1977 Torana A9X is also under the hammer.

This example is finished in an eye-searing 'Super Mint Green' colour – one of only two cars in this hue – with the odometer showing a healthy 251,817km due to its racing history.
However, the auction description claims the car is in "pristine" condition after a "no expense spared" rebuild.
The starting price of the Torana is set at $100,000, but this model has sold in excess of $300,000 before.
For collectors of more modern cars, a 2017 HSV GTSR W1 (number 206 out of 275) and a 2017 HSV Maloo GTSR are up for grabs, starting at $100,000 and $75,000 respectively.
The last of the HSV-fettled home-grown Holden vehicles, both cars are only showing delivery mileage, with the GTSR W1 on 50km and the Maloo GTSR sitting on 20km.

Lloyds Auctions currently has a GTSR W1 Maloo, one of only four made, under the hammer that will sell for over $1,000,000.
Slattery Auctions is no doubt hoping there will be similar interest in its GTSRs on offer, but given the rarity of the GTSR W1 Maloo, it will no doubt command a higher price.
Other cars available from the collection include a 1971 Holden Monaro GTS, 1972 Valiant Charger and a 1972 Holden Torana GTR XU-1, all with starting bids of $75,000 each.
A 1975 Datsun 260Z is also up for grabs, priced from $25,000 with only 12,632km on the clock.
Bids close for all aforementioned vehicles on February 15.
According 7News, the cars all share one owner, who has been forced to sell to pay back a business-related debt.