Mitsubishi Pajero 2004: What can I claim from insurance?
Asked by Tracey
My 2004 Mitsubishi Pajero was recently in an accident that was not my fault. The vehicle was written off and I claimed the insurance that was for the agreed value of $6000. It was paid out less the CTP and registration-refund value (I am not sure if this is the correct procedure or if they should have paid the full $6000 and then I claim the refund). The other issue I have is that approximately two weeks prior to the accident, I had spent $1500 having repairs done to the vehicle, which was a huge amount for me. Being that it was so recent to the accident, is there any way that I can claim the cost of the repairs from the at-fault party, as my insurance company would only pay the agree value.
Answered by CarsGuide
1 Feb 2020
I don't know of any insurance companies that will pay out an increased amount because of recent repairs. The presumption would have been that your car was worth the $6000 agreed-value amount only if it was in good working order and not in a damaged state. Following that presumption is the fact that, if it needed $1500 spent on it to bring it back to that condition, that's simply a wear and tear cost that is not the insurer's problem. It's a cruel world, no?
As for the payout figure including (or not) the registration refund, I'd imagine that would be up to the insurer and would be included in the dreaded fine-print. From what I can gather, this is a pretty common inclusion on most policy wordings, and many insurers will adjust the payout down to include the policy excess (if, unlike your case, Tracey, you were at fault) and the unused portion of the CTP insurance and registration. But get this: Some insurers will even deduct the costs of the rest of the year's insurance premium from your payout, even if you were paying the premium monthly! Never gloss over the fine print.
Search from Over 8,000 questions Over 8,000 questions answered by CarsGuide
Complete Guide to Mitsubishi
Pajero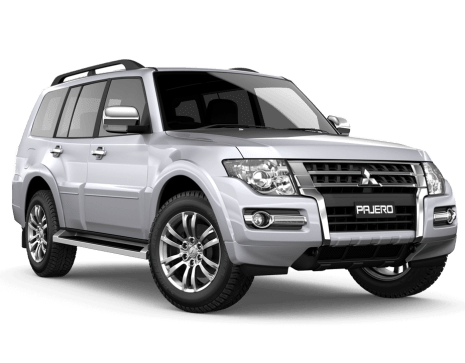 Reviews, price, specs and more