14 August 2019
Smart ForTwo gets Pimp My Ride-esque makeover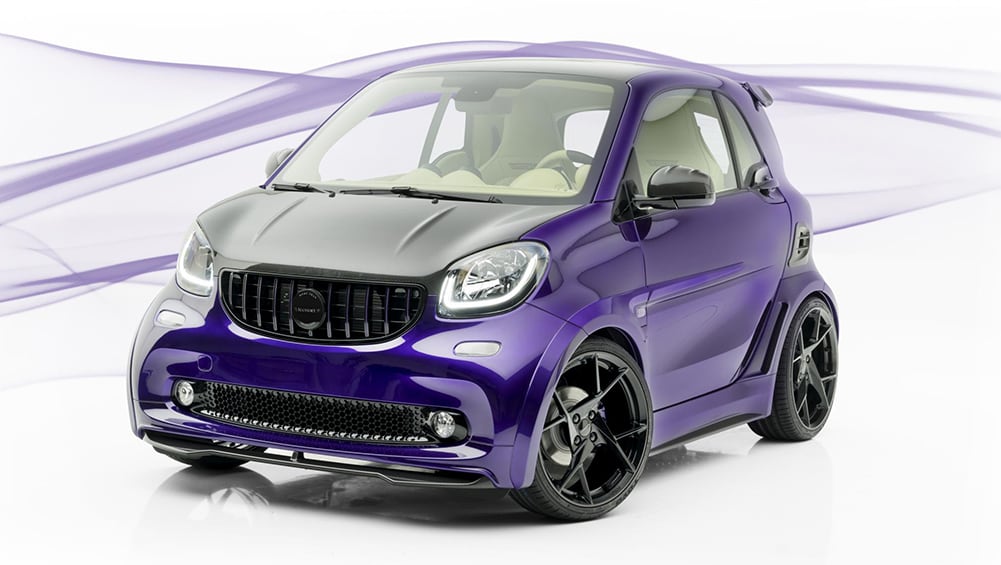 When it comes to performance and luxury, it's very unlikely a Smart ForTwo springs to mind.
However, luxury car tuner Mansory is changing this by offering upgrade kits for Smart hatchback and convertible variants.
Usually specialising in making luxury vehicles and supercars even more exuberant, Mansory has managed to produce possibly the ugliest iteration of the ForTwo since its introduction in '98.
Looking like a creation from Pimp My Ride, the brand has added a widebody kit, 18-inch alloys wheels, a rear diffuser with incorporated exhaust tips, plus fake carbon-fibre on the air vents, wing mirrors, bonnet and spoiler.
On the inside, the whole interior is finished in cream leather, which is just asking to get ruined by a spilt coffee.
Visually, the convertible is a bit more restrained, but the baby blue paintjob with a matching interior will still get the driver a lot of attention, for all the wrong reasons.
The engine also gets tickled to produce more power with the 900cc turbo three-cylinder, now making 92kW/200Nm (up 16kW/65Nm).
There are no performance figures yet, but these numbers are identical to the Brabus tuned Smart, so we can likely expect a 0-100km/h time of 9.2 seconds.