13 June 2018
Old school meets new school at the Muscle Car Masters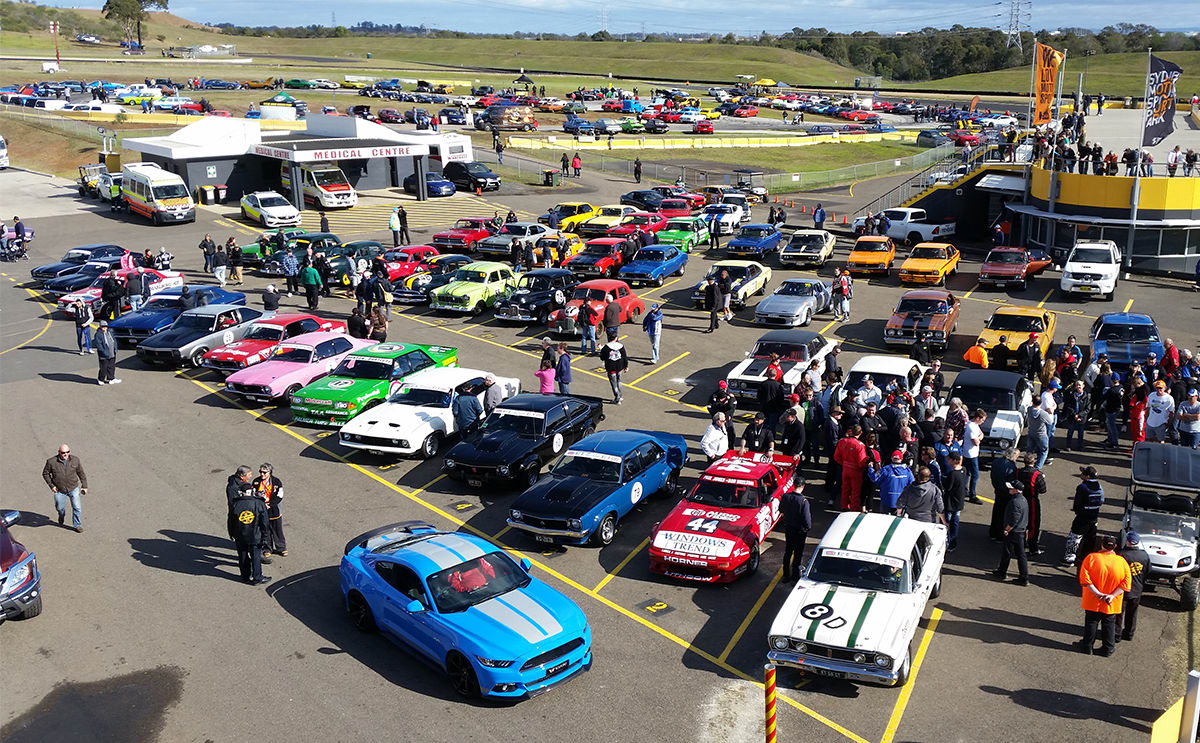 Held at Sydney Motorsport Park, the annual Muscle Car Masters gives spectators a glimpse of racing from yesteryear, but it isn't just Group C and Group A cars on track.
These historic racers were part of an amazing line up also including V8 Touring Cars, Sports Sedans and the eardrum splitting Trans-Am 2 (TA2) Muscle Cars. 
This is only the second year the TA2 Muscle Car series has been contested in Australia with the championship originating in America.
The eligible cars are the current gen Ford Mustang, Chevy Camaro and Dodge Challenger, which, a lot like Supercars, share very little in common with their road-going counterparts.
Under the fibreglass body is a 391kW, 6.0-litre Chevy V8 (even in the Fords and Dodges) connected to an old school four-speed manual gearbox. All Trans-Ams run control components to keep the racing close and entertaining.
Oversteer was there for the weekend and after tearing ourselves away from the bumper-to-bumper racing, there were countless vehicles on display. This included Holden Toranas, Ford Falcon GTs, AC Cobras and even an AE82 Toyota Corolla.
As on the track, the Ford Mustang was well represented in the paddock with a whole row filled with pristine examples of the legendary muscle car.
Iconic racing stars are also a part of the event, so it wasn't unlikely to see Glenn Seton, Kevin Bartlett or John Goss walking around the pits.
What's the best part of the Muscle Car Masters? Let us know in the comment.