Mazda 2
Pricing and Specs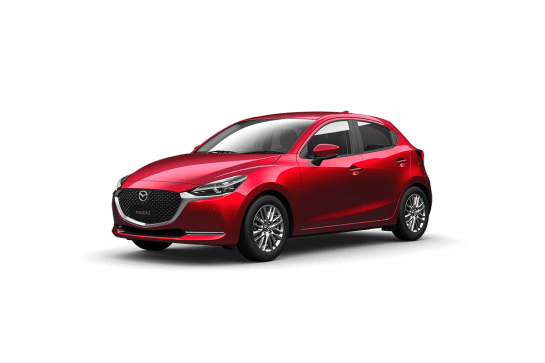 2020
From $15,570
Based on Manufacturer's Suggested Retail Price (MSRP)
2002 to 2019
$1,900 - 25,960
The Mazda2 might be the Japanese brand's smallest offering, but careful packaging ensures there's still plenty of practicality on offer, regardless of whether you opt for a hatch or sedan body style. Mazda's stylish city car - it competes against the Toyota Yaris and Mitsubishi Mirage - is offered with a single petrol engine paired with a manual or automatic transmission. Traditionally lauded for a focus on driving dynamics (often overlooked in its segment), the Mazda2 is often found at the top of the best-seller list in the light car segment in Australia.
Current prices range from $15,570 to $25,990 for the 2 NEO (5YR) and 2 G15 GT, respectively.
This vehicle is also known as Mazda Demio.
| Year | Price From | Price To |
| --- | --- | --- |
| 2020 | $15,570 | $25,990 |
| 2019 | $10,600 | $25,960 |
| 2018 | $9,100 | $21,560 |
| 2017 | $7,900 | $19,360 |
| 2016 | $7,400 | $16,390 |
| 2015 | $7,000 | $15,290 |
| 2014 | $5,900 | $13,750 |
| 2013 | $5,200 | $11,330 |
| 2012 | $4,200 | $9,570 |
| 2011 | $3,100 | $8,360 |
| 2010 | $2,800 | $6,820 |
| 2009 | $2,700 | $6,160 |
| 2008 | $2,500 | $5,720 |
| 2007 | $2,200 | $5,720 |
| 2006 | $2,000 | $5,280 |
| 2005 | $1,900 | $5,060 |
| 2004 | $2,100 | $4,840 |
| 2003 | $2,300 | $4,840 |
| 2002 | $2,300 | $4,510 |
* Manufacturer's Suggested Retail Price