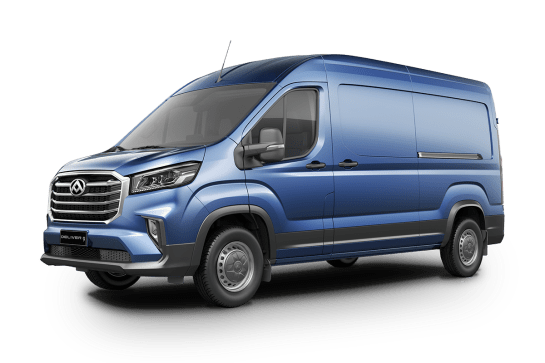 LDV Deliver 9
What's on this page
LDV Deliver 9 Models Price and Specs
The price range for the LDV Deliver 9 varies based on the trim level you choose. Starting at $42,095 and going to $48,331 for the latest year the model was manufactured. The model range is available in the following body types starting from the engine/transmission specs shown below.
Year
Body Type
Specs
Price from
Price to
2021
Commercial
2.0L, Diesel, 6 SP MAN
$42,095
$48,331
2020
Commercial
2.0L, Diesel, 6 SP MAN
$42,095
$48,331
See All LDV Deliver 9 Pricing and Specs
LDV Deliver 9 Walk Through
LDV Deliver 9 Accessories
The accessories list is currently a little scant. The company hopes to bolster the range of options for the Deliver 9 in 2021, likely including a cargo barrier/bulkhead, panel glazing, dual sliding doors and more. There could even be a nudge bar, bull bar or tow bar offered.
LDV Deliver 9 Interior
The interior of the LDV Deliver 9 2021 model is tidy, well thought out and prioritises smart storage for the driver. Vans like this are renowned for their ability to fit a lot in, with overhead storage, dash storage and underseat storage in addition to the regular cup holders (some on the dash, some in the flip-down armrest) and bottle holders (large ones in the doors, which have large pockets, too!).
There's a three-seat layout, two USB ports, a 10.1-inch touchscreen with Apple CarPlay and Bluetooth connectivity, but no sat nav. The driver gets eight-way seat adjust, rake but not reach adjustment for the steering wheel, a 4.2-inch digital info display with digital speedometer, and a commanding view of the van's surroundings.
LDV Deliver 9 Seats
The LDV Deliver 9 van range is offered with a three-seat cabin layout only. The driver's seat is separate to the front two-seat bench, which is suitable for two adults. The cab chassis version of the Deliver 9 runs the same seat layout.
The Deliver 9 also comes in an 11-seat or 14-seat minibus, the latter of which requires a licence beyond the standard.
LDV Deliver 9 Speed
You're in the wrong space if you want to know how vast a van of this size can run the 0-100 km/h sprint. We'd estimate somewhere well beyond 12 seconds. It's large and square, meaning resistance through the air is an issue, and it only has a 2.0-litre engine, which isn't it's strongest attribute.
LDV Deliver 9 Dimensions
The dimensions of the LDV Deliver 9 Commercial vary according to year of manufacture and spec level.
Year
Body Type
Height x Width x Length
Ground Clearance
2020
Commercial
2535x2062x5940 mm
165 mm
See All LDV Deliver 9 Dimensions
LDV Deliver 9 Fuel Consumption
The LDV Deliver 9 is available in a number of variants and body types that are powered by Diesel fuel type(s).
Year
Body Type
Fuel Consumption*
Engine
Fuel Type
Transmission
2020
Commercial
—
2.0L
Diesel
6 SP MAN
See All LDV Deliver 9 Pricing and Specs for 2020
LDV Deliver 9 Wheel Size
The LDV Deliver 9 has a number of different wheel and tyre options. When it comes to tyres, these range from 235x65 R16C for Commercial in 2020 with a wheel size that spans from —.
Year
Body Type
Front Tyre Size
Front Rim
Rear Tyre Size
Rear Rim
2020
Commercial
235x65 R16C
—
235x65 R16C
—
See All LDV Deliver 9 Wheel Sizes